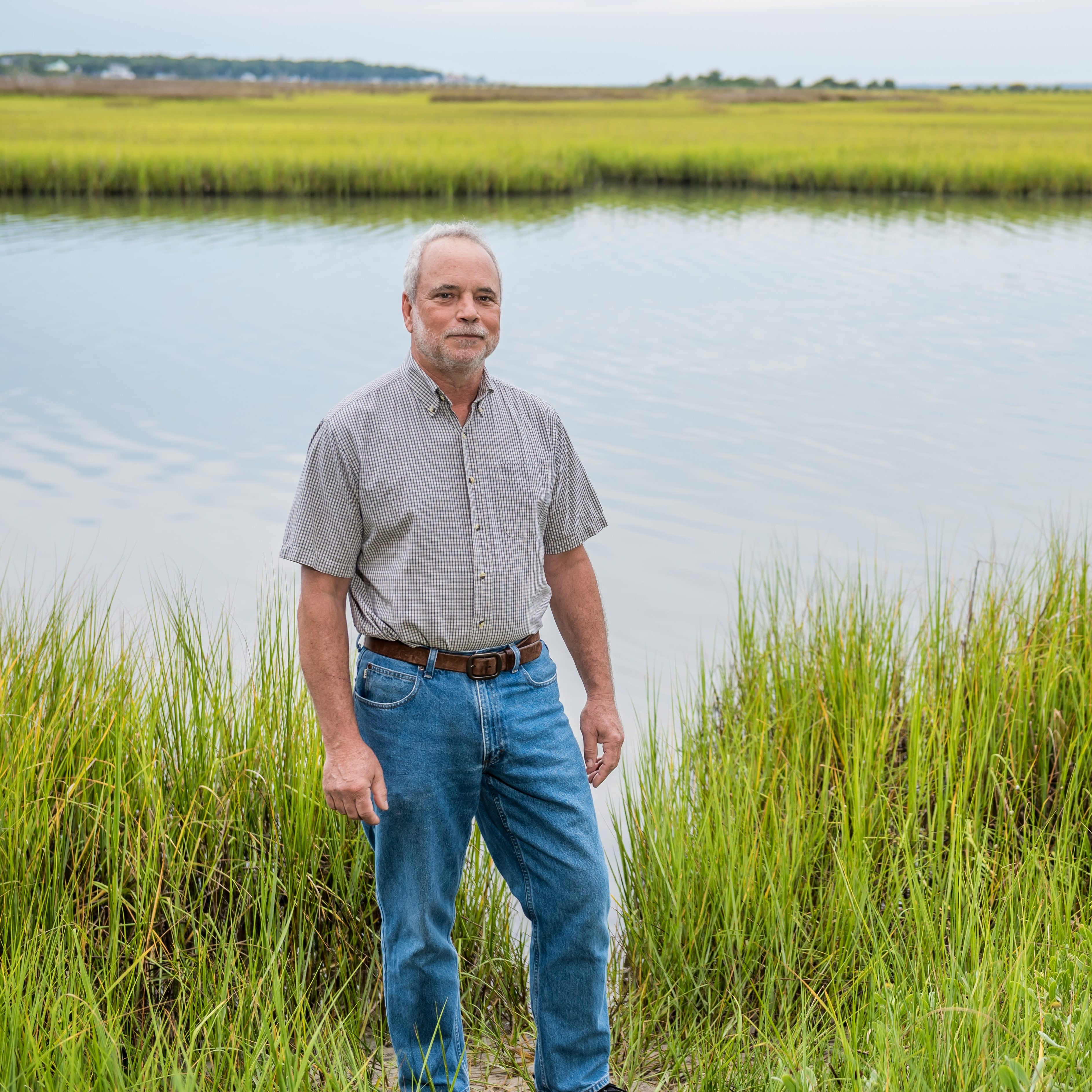 Todd Miller
Executive Director
Todd Miller is the founder and executive director of the North Carolina Coastal Federation, a nonprofit with over 16,000 supporters working for a healthier North Carolina coast.
A coastal North Carolina native from the community of Ocean in Carteret County, it was here in 1982 that Miller found his passion—working to keep the coast a great place to live, work and play. Forming partnerships and rallying volunteers, Miller grew the organization from a one-man (and a dog) venture in a back room of his house to three offices covering the North Carolina coast. With 30+ staffers and a multi-million-dollar budget targeted for educating the public, advocating for a clean coast and restoring water quality and shorelines, the federation takes on projects, and partners with others in hundreds of endeavors that influence these priorities.
A graduate of University of North Carolina at Chapel Hill, from which he holds undergraduate and master's degrees, Miller was selected as a distinguished alumnus by the university in 2013 and honored with a 2015 "Hero of the Seas" award by the Peter Benchley Ocean Awards. Along with numerous other awards and recognitions, Miller is a founding board member and still serves on the board of Restore America's Estuaries and currently serves on the Board of Visitors for the UNC Institute for the Environment and as a board member on the Leadership Committee for the Albemarle-Pamlico National Estuary Partnership.
Since the launch of the federation, Miller has worked tirelessly to raise awareness of the threats to the coast and advocate for access to clean coastal waters. In bringing together like-minded folks from all walks of life, from fishers to paddlers to boaters and beachcombers, the federation under Miller's leadership has succeeded in protecting and restoring tens of thousands of acres of North Carolina coast.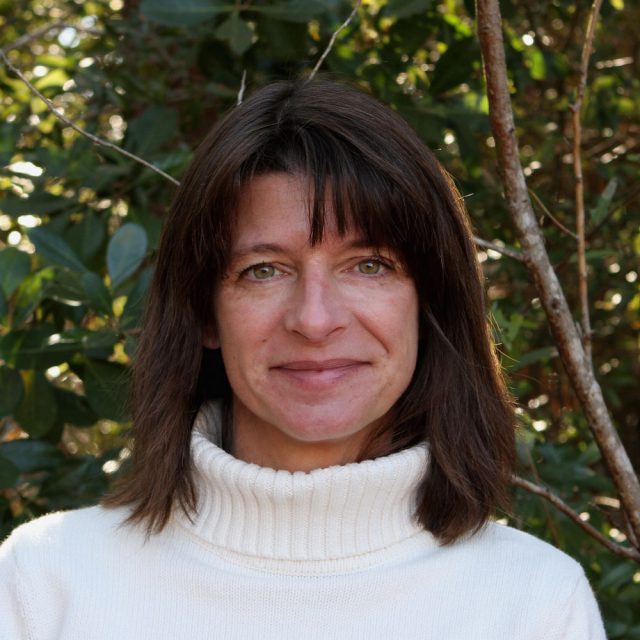 Lauren Kolodij
Deputy Director
Lauren Kolodij is Deputy Director of the North Carolina Coastal Federation. She leads the organization's Clean Water Quality Goal collaborating with state and local government agencies, consultants, businesses, academia, universities, non-profits and other sectors to advance nature-based stormwater strategies and low-impact development policy and practices. In addition, she is liaison to the Coastal Federation's board of directors. Working with the Executive Director, one of her primary responsibilities is ensuring implementation of the Federation's annual goals and objectives. Lauren has a BS Environmental Conservation from North Carolina State University. She has worked for the Federation since 1992.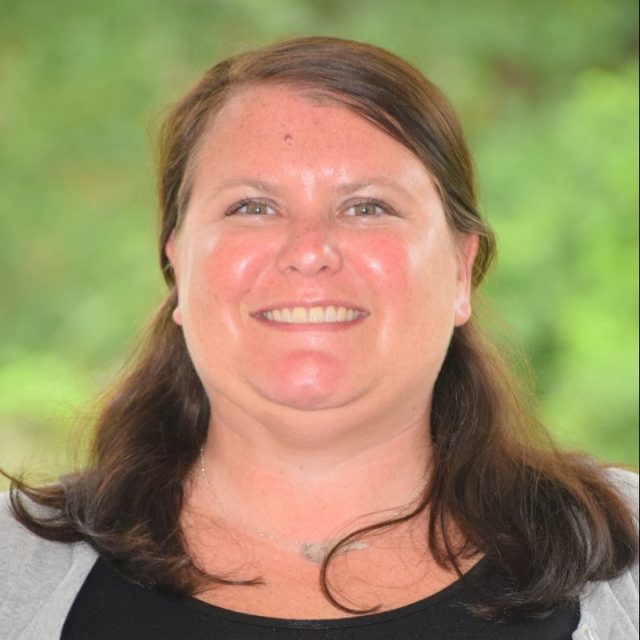 Jennifer Allen
Assistant Editor, Coastal Review Online
Based at headquarters, Jenn creates content for Coastal Review Online and assists with managing the website and social media. She comes to CRO after having served as public information officer for the Town of Beaufort and almost 10 years at the Carteret County News-Times as the society editor. She has also written for Our State Magazine and other regional and statewide publications. Jenn has a bachelor's degree in philosophy and religion from Appalachian State University and a bachelor's degree in history from the University of North Carolina at Charlotte. She earned her master's degree in liberal studies from the University of North Carolina at Wilmington. Originally from Swansboro, she now lives in Morehead City.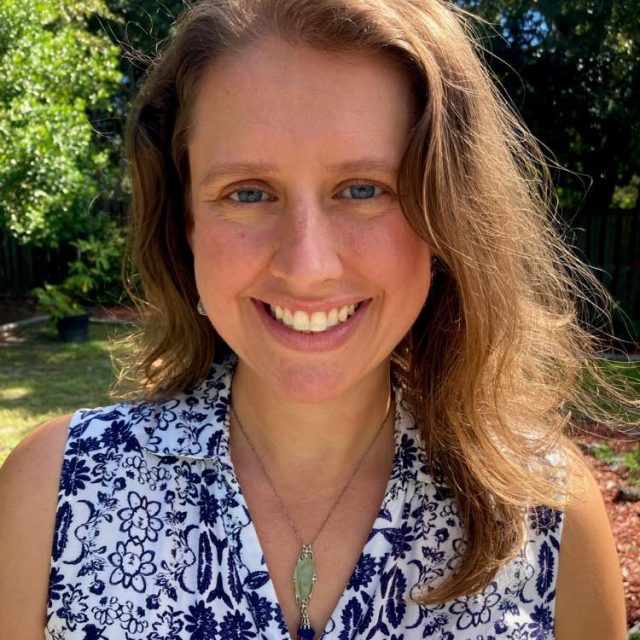 Kerri Allen
Manager, Southeast Regional Office | Coastal Advocate
Kerri joined the Federation in 2018 and manages our regional office in Wrightsville Beach. As a Coastal Advocate, she represents the Federation's stance on key advocacy issues and works to represent the public's voice at local, state and federal levels to ensure that actions are taken to safeguard North Carolina's water quality, coastal environment and economy. A North Carolina native, Kerri holds a master's degree in coastal geology and undergraduate degrees in geosciences, environmental studies and geospatial technologies from the University of North Carolina Wilmington. In her spare time, you can find Kerri paddling and swimming our beautiful coastal waters.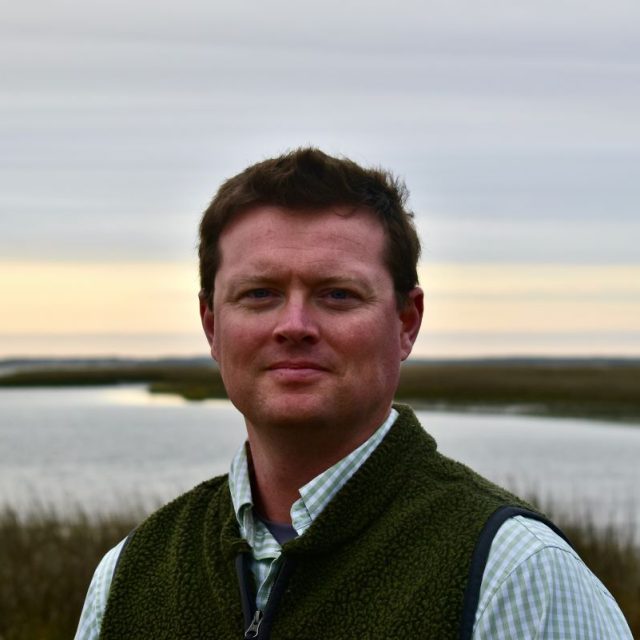 Chris Baillie
Resilience/Climate Adaption Coordinator - Eastern NC Sentinel Landscape (ENCSL)
Chris Baillie joined the Federation in 2022 as Resilience/Climate Adaptation Coordinator for the Eastern North Carolina Sentinel Landscape (ENCSL). Chris is originally from Durham, NC, and holds a Ph.D. in Ecology, Evolution, and Marine Biology from Northeastern University and a Bachelor of Science in biology from the University of North Carolina at Chapel Hill. As Resilience/Climate Adaptation Coordinator, Chris, working in coordination with the ENCSL Coordinator, Committee, Partnership, and military installations, is leading a broad group of public and private partners in the development and implementation of a Strategic Resilience/Climate Adaptation Plan for the ENCSL. In his free time, Chris is an outdoors enthusiast.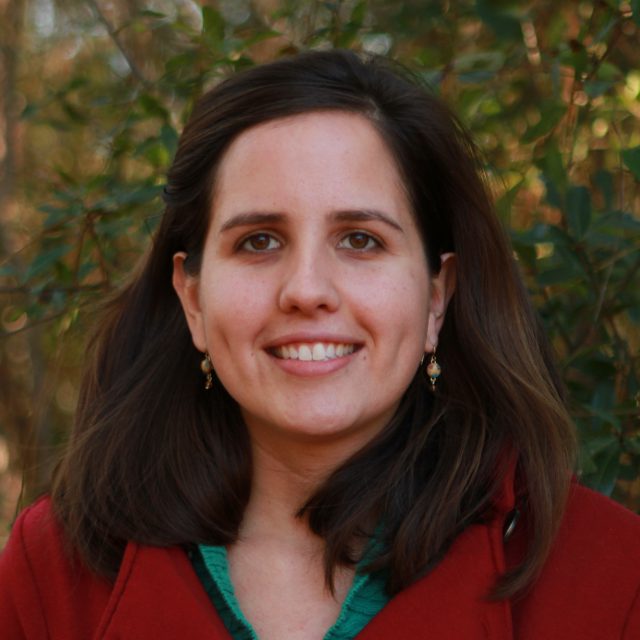 Rachel Bisesi
Coastal Education Coordinator
Rachel, from Pine Level, North Carolina, joined the federation in 2013 after volunteering for several years. She holds a Master of Science in coastal marine and wetland studies from Coastal Carolina University and a Bachelor of Arts in environmental studies from the University of North Carolina at Wilmington. Previously, Rachel worked as an educator in multiple coastal education centers, as a marine research technician and as a state park naturalist. Her background lies in linking coastal environments with education and outreach.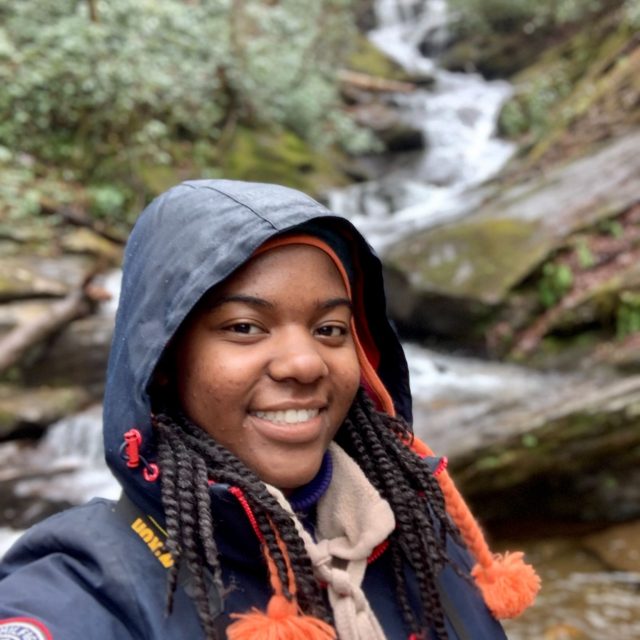 Victoria Blakey
Coastal Specialist
Victoria joined the Federation in June 2022 as the Northeast Region's Coastal Specialist. She holds a Bachelor of Science in Environmental Science with a specialization in Environmental Education and Interpretation from Bowling Green State University. As a Detroit, Michigan native, Victoria's background includes working as an environmental educator. She's especially enjoyed teaching Michigan-based ecology and primitive skills courses to summer campers. In the summer of 2021, Victoria had the opportunity to work as an assistant park ranger at Hammocks Beach State Park in Swansboro, NC. Victoria fell in love with the Carolina Coast while living on Bear Island. She enjoyed driving patrol boats, performing ranger duties and educational programs, and assisting with the kayak trails. In Victoria's spare time, you can find her birdwatching, pursuing photography, or scuba diving.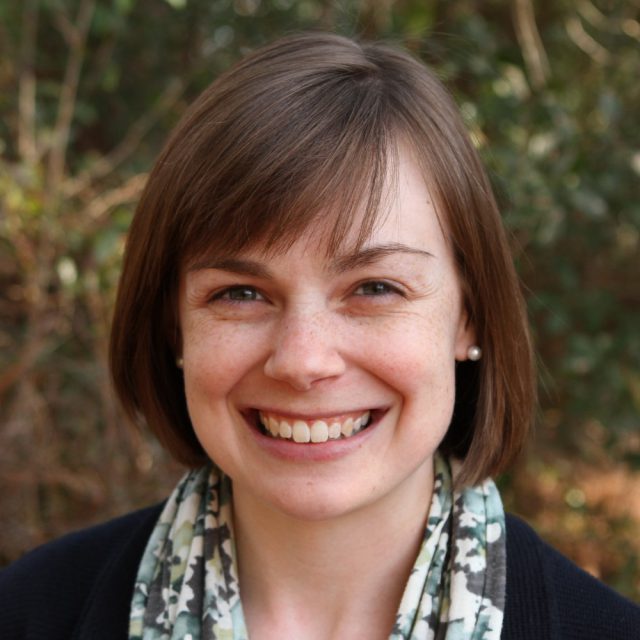 Kelly Bodie
Membership Director
Kelly joined the federation in early 2015. Previously, Kelly served as the communications and technology manager for Kappa Delta Sorority National Headquarters in Memphis, Tennessee. Her primary responsibilities at the federation include membership development, engagement and communications. Originally from the coast of Virginia, she holds a Bachelor of Arts in fine art from the College of William and Mary.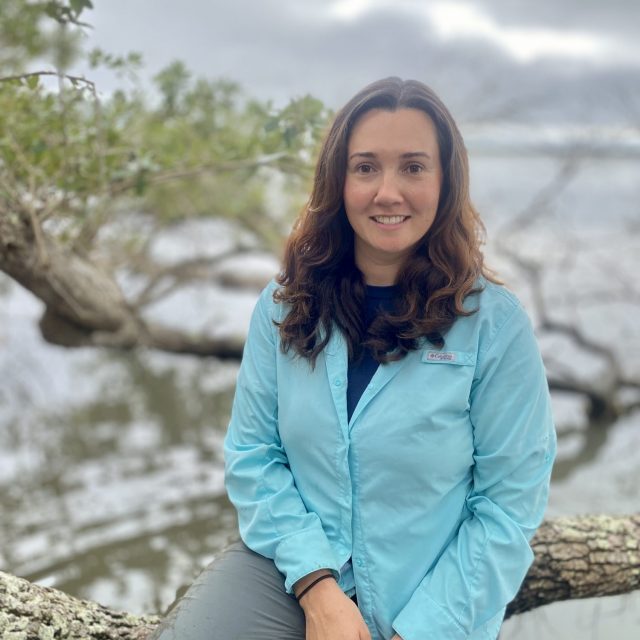 Sarah Bodin
Coastal Specialist
Sarah joined the federation in early 2019. She works on coastal restoration projects such as living shorelines, large-scale marine debris cleanups, conservation monitoring and assists with educational programs in the central region. She holds a Master of Science in biological science from Gacheon University in Seoul, South Korea and a Bachelor of Science in environmental science and ecology from Averett University in Virginia. Sarah's background includes shorebird and sea turtle population management, rare, endangered and invasive plant species population management and plant molecular biology.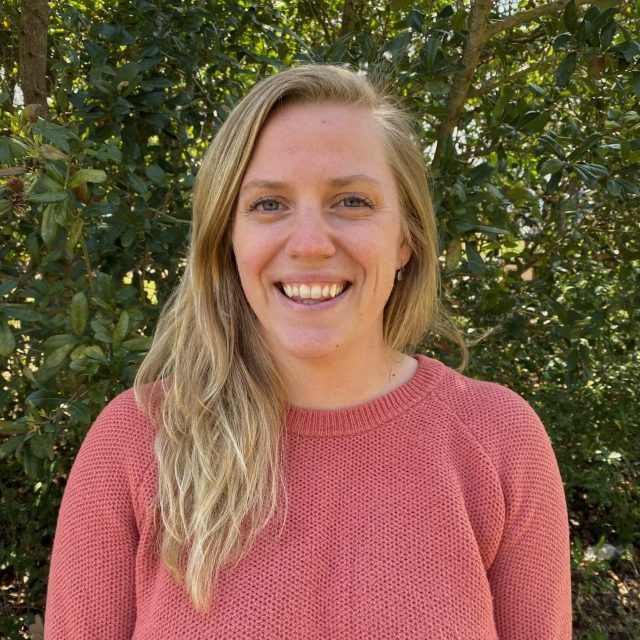 Georgia Busch
Coastal Specialist
Georgia joined the Federation in March 2022 as the Southeast Region's Coastal Specialist. She supports a number of Federation efforts including coastal restoration, advocacy, and outreach through projects making a positive impact on our coastal habitats and surrounding communities. As a Richmond, Virginia native, she worked for several years as an environmental educator, guiding trips for teachers and students on the James River. She was awarded a Master of Science in Coastal and Ocean Policy from the University of North Carolina Wilmington in 2021 where her research examined the economic feasibility of sustainable aquaculture to support the Blue Economy model. Georgia is passionate about all-things-water, her two hound dogs, and live music!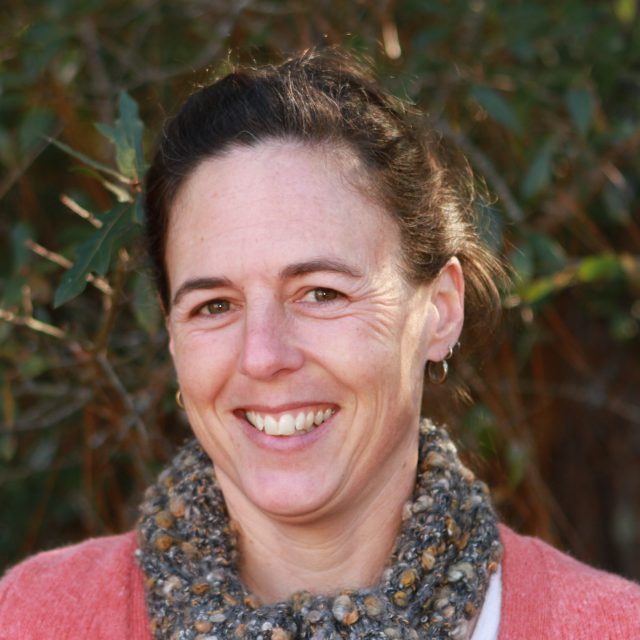 Rachael Carlyle
Business and Operations Director
Rachael joined the federation in March 2004 as the volunteer coordinator. She holds a Master of Arts in marine affairs and policy from the University of Miami and a Bachelor of Arts in environmental studies from Gettysburg College. She holds two certificates in federal grant management and currently manages the federation's state and federal grant contracts, oversees finance and administrative operations as well as facilities operations for the organization.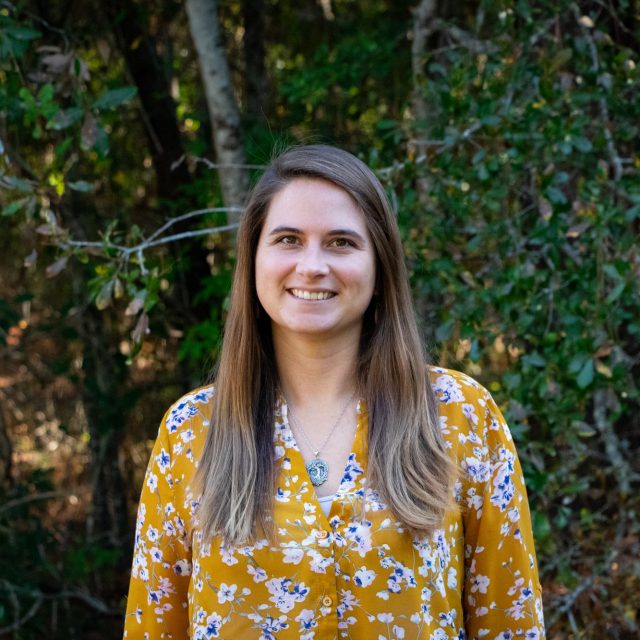 Bree Charron
Coastal Engineer
Bree, originally from Manteo, North Carolina, moved down the coast to join the central office in 2016. Her work with the federation began in 2013 during a summer internship with the northeast office. She holds a Master of Science in biological and agricultural engineering and a Bachelor of Science in environmental science and wetland assessment from North Carolina State University. Bree manages the survey, design, and construction oversight of the federation's restoration projects including stormwater retrofits and large-scale wetland restoration.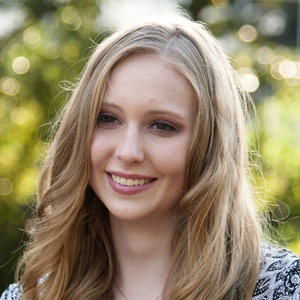 Lauren Colonair
Communications Specialist
Lauren joined the federation in 2021 as a Communications Fellow. She graduated from the University of North Carolina Chapel Hill's Environment, Energy, and Ecology Program in 2021 with a Bachelors of Arts in Environmental Studies, a concentration in Environmental Behavior and Decision Making, and a minor in Environmental Justice. After realizing the importance of public engagement with environmental issues Lauren found a passion for communications leading her to develop skills in web design, photography, videography, and copy writing. When she is not working Lauren is usually reading, drinking coffee, or exploring nature wherever she can.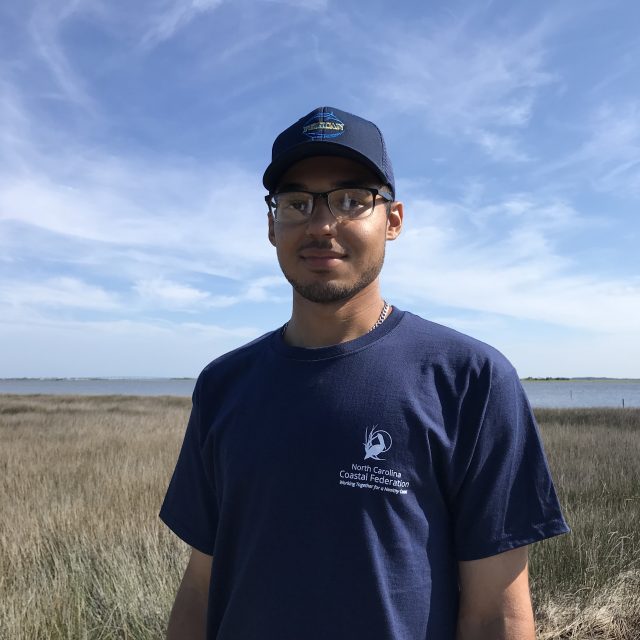 Rahdiaz Delvillar
Part-Time Oyster Lease Operator and Facilities Maintenance Coordinator
Rahdiaz joined the staff in 2019 as a part-time oyster lease operator and facilities maintenance coordinator for the Outer Banks office after serving a two year AmeriCorps term with the federation. In his current role, he spends his time cultivating oysters and educating others about their importance along with a variety of other tasks. Prior to joining the federation, he was a husbandry intern for the North Carolina Aquarium on Roanoke Island. As a husbandry intern he found administering medicine and taking care of fish and sharks in the quarantine lab to be the most fulfilling. He is currently working towards his bachelor's degree in biology and a minor in coastal studies and is often able to incorporate his great interest in aquaculture with his independent research projects. In his spare time, you can find him collecting interesting fish for his personal aquariums.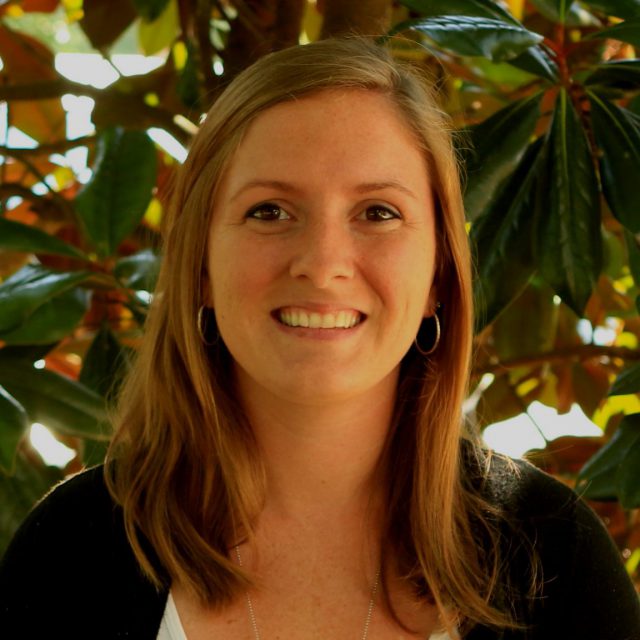 Brittany Ellenberger
Finance and Human Resources Director
Brittany, a native of Swansboro, joined the federation in 2016 as finance manager. She handles the day-to-day business operations for the federation, financial reporting, personnel and the management of the membership database. Brittany holds a Bachelor of Science in Business Administration with a concentration in accounting from the University of North Carolina at Wilmington, as well as a Master of Science degree in accounting. She previously worked as an accountant with Williams Scarborough Smith Gray, LLP in Jacksonville and as an auditor with KPMG, LLP in Raleigh.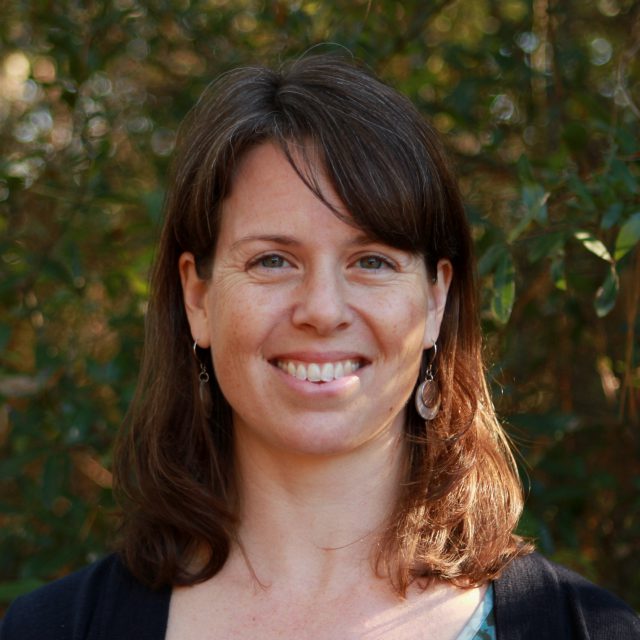 Erin Fleckenstein
Coastal Scientist
Erin coordinates our statewide Oyster Blueprint. The Blueprint is a strategic document the guides oyster restoration and protection measures in North Carolina. Implementing the Blueprint involves working with the three regional offices of the Federation, while partnering with over 30 state and federal agencies, university and NGO partners, industry stakeholders and fishers. The Blueprint focuses on building our state's oyster resources through water quality protection, building new oyster habitats, growing the shellfish mariculture industry, sustaining wild harvest and engaging the public in the work.
She holds a Master of Science in marine biology from the University of North Carolina at Wilmington and a Bachelor of Science in marine and freshwater biology from the University of New Hampshire. Prior to her current role with the Federation, Erin served as a coastal scientist for the Wanchese office from 2008- 2022 leading a variety of initiatives to restore wetlands, create oyster sanctuaries and living shorelines and build rain gardens. She also served as the Wanchese office regional manager for a decade from 2012-2022.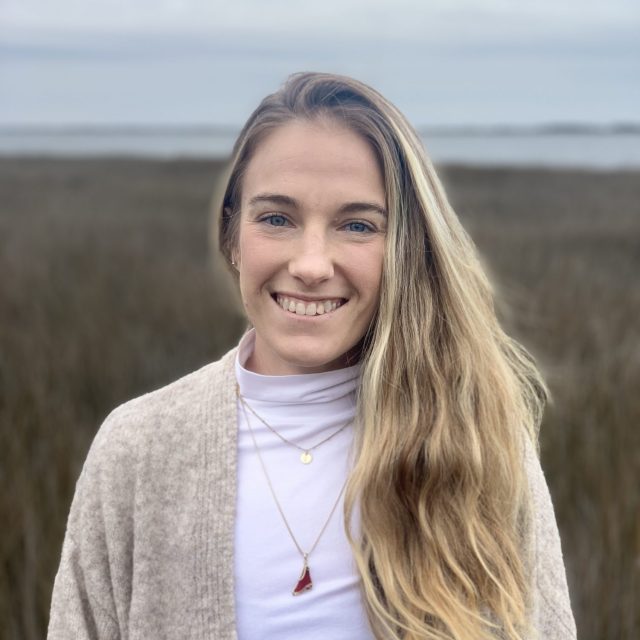 Alyson Flynn
Coastal Advocate
Alyson joined the Coastal Federation as a Coastal Advocate in early 2022. Working out of the northeast office in Wanchese, Alyson focuses on building public and political support for achieving the federation's goals and benchmarks. Specifically, she is working to advance the Lake Mattamuskeet watershed restoration plan, supporting the responsible development of offshore wind, and tracking current and potential policy, regulatory and legislative needs and actions. Alyson holds a Master of Science in Applied and Natural Resource Economics from East Carolina University and a Bachelor of Science in Economics from the University of North Carolina at Wilmington. In 2014 she achieved PhD candidacy from ECU, where her research examined the economic implications associated with coastal management decisions in Dare County. Alyson is a resident of Waves, NC and has lived in eastern NC since 2006.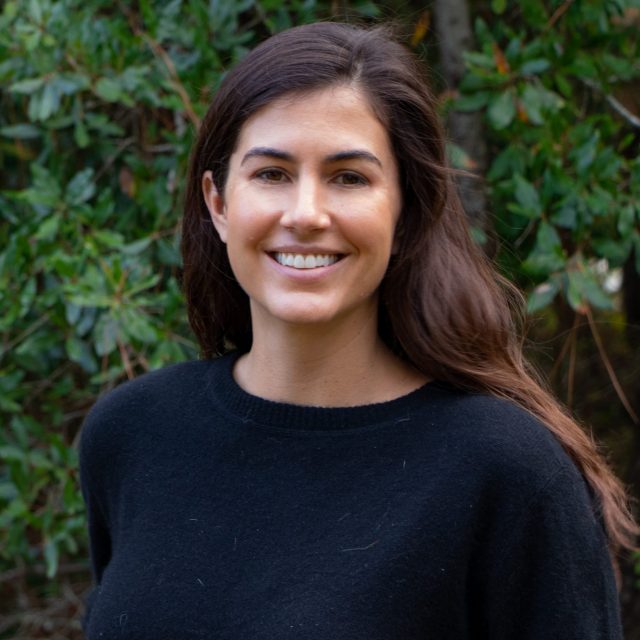 Kelly Garvy
Coastal Habitat Coordinator
Kelly joined the Coastal Federation as the Coastal Habitat Coordinator in 2021. Before joining the Federation, Kelly worked as a digital campaign director for Maine congressman Jared Golden, managed her own software company tracking state legislation in North Carolina, and has worked on a variety of grassroots initiatives for the environment. She has a masters in environmental economics and policy from the Nicholas School of the Environment and a B.S. in environmental sciences from the University of Notre Dame.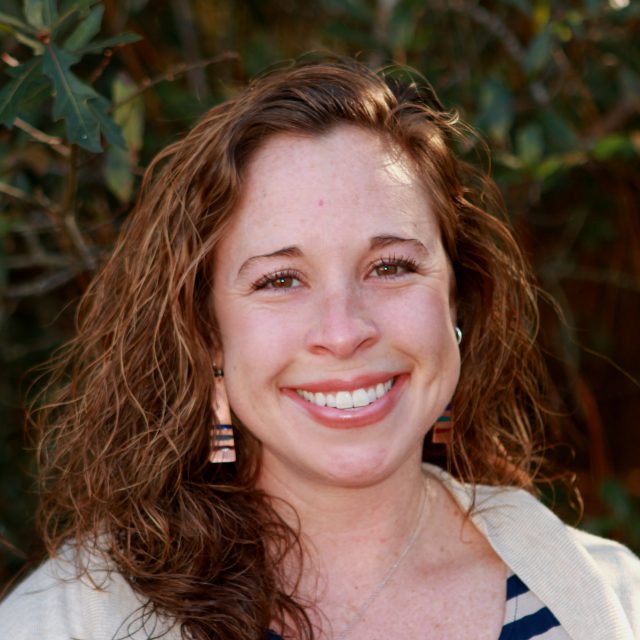 Sara Hallas
Northeast Interim Regional Manager | Coastal Education Coordinator
Before joining the federation in 2008, Sara worked as a special activities instructor at the North Carolina Aquarium on Roanoke Island. She holds a Bachelor of Science in biology along with a minor in dance from Wittenberg University in Springfield, Ohio. Sara leads outreach programs from the northeast office and has organized a network of local environmental educators. She's a certified Environmental Educator in North Carolina and was recently awarded a Conservation Communicator Award. When she's not working to protect the coast, Sara stays active in the community teaching dance and physical fitness.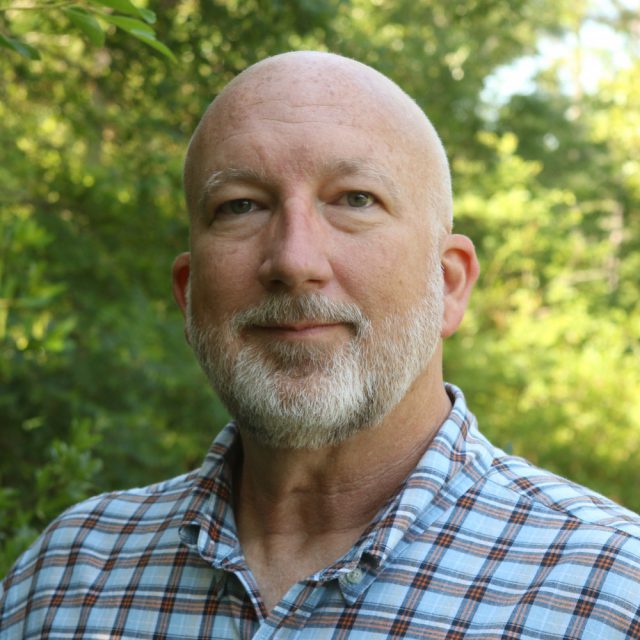 Mark Hibbs
Editor, Coastal Review Online
Mark Hibbs is the editor for Coastal Review Online. Working out of our main office in Ocean, Mark manages the CRO website and coordinates news coverage. A native of coastal North Carolina, Mark joined the federation June 1, 2015, after more than 20 years with the Carteret County News-Times, where he served as a staff writer and photographer, business editor and assistant to the editor. Mark has won numerous awards for his reporting, including various North Carolina Press Association awards and the U.S. Small Business Administration's 2009 Small Business Journalist of the Year Award for the Southeast Region. Mark is a graduate of the University of North Carolina at Wilmington.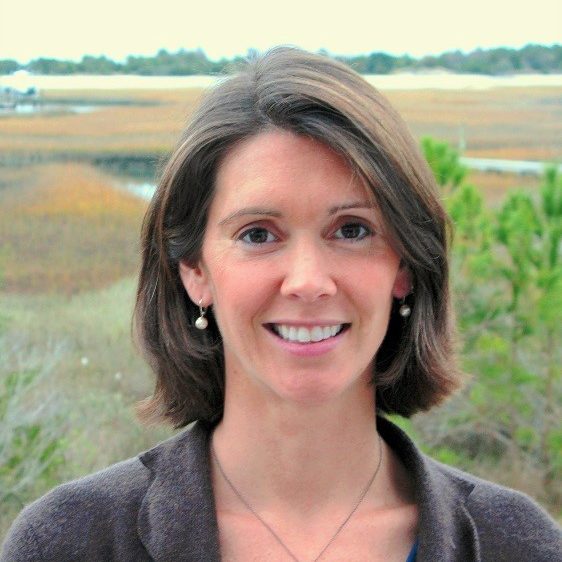 Sarah King
Development Director
A native of Wilmington, Sarah first joined the federation in 2004 as a restoration scientist before relocating to Raleigh to work for the N.C. Clean Water Management Trust Fund. Sarah re-joined the federation in 2012 as part of the development team, with responsibilities including grant writing, foundation gifts and fundraising programs including major gifts, honorariums and planned giving. Sarah has bachelor's degrees from Vanderbilt University in environmental science and psychology and a master's degree in marine science from the University of North Carolina at Chapel Hill.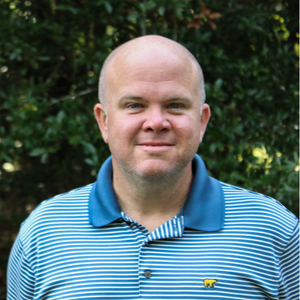 James Lewis
Technology Director
James Lewis is the Technology Director of the North Carolina Coastal Federation. James has been working for the last two decades as an IT consultant for multiple companies spanning several industries including retail, law, manufacturing, and various human services. James serves on the Governor's Advisory Commission for the North Carolina Museum of Natural Sciences. He is a graduate of Carteret Community College and is a Morehead City native that grew up in the marshes between Bell's and Eastman's creek on the Intracoastal Waterway.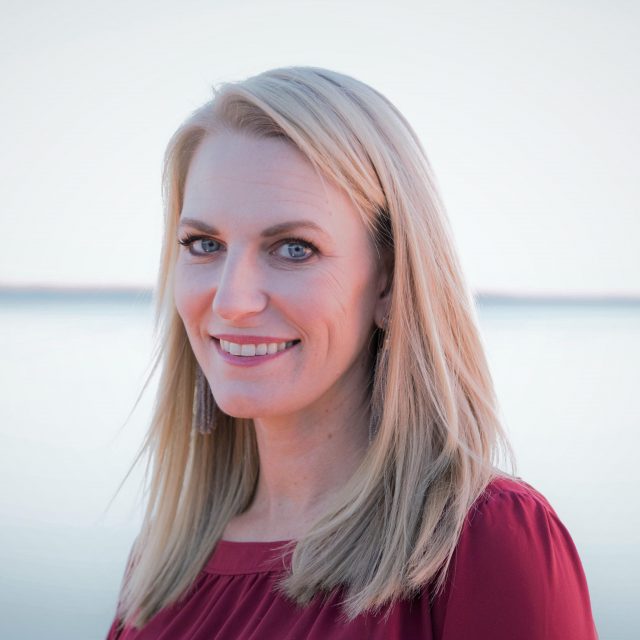 Amanda Lyle
Development Coordinator
Amanda is a Carteret County native who returned to the area in 2015 in order to be near the water. Amanda joined the federation staff in May 2019. As part of the development team she will be working to further the federation's mission through grant writing and donor engagement. Most recently, Amanda served as Development Coordinator and Grants Coordinator at Carteret Community College. She holds bachelor's degrees in political studies and business administration from Meredith College.
Bonnie Mitchell
Coastal Education Coordinator
Bonnie, once a volunteer for the federation, joined the staff in 2019 and coordinates the education and outreach programs in the southeast region while managing the region's volunteers, interns, events, coastal ambassador program, and administrative tasks. Bonnie, originally from Richmond, VA, graduated from the University of North Carolina Wilmington in 2014 with a Bachelor of Science in marine biology. Interning with the U.S. Army Corps of Engineers as an environmental educator, working as the Swamp Boat Captain for Shallotte River Swamp Park providing educational tours on local flora and fauna, and coordinating volunteers for Plastic Ocean Project inspired and influenced her passion for environmental education and outreach.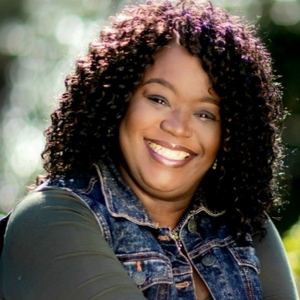 Karyl Oglesby
Administrative Office Assistant
Karyl Oglesby is the Coastal Federation's Administrative Office Assistant based at our Headquarters Office. She holds a degree on Business Administration. Karyl is originally from South Carolina but has adopted eastern North Carolina as her home for almost 30 years. She served as a Data Management Specialist for the Federal Government for 28 years. Karyl is proud to call coastal Carolina her home. Karyl spends her time as the owner and operator of her own wedding and event planning service, Sweet Serenity Weddings and Events.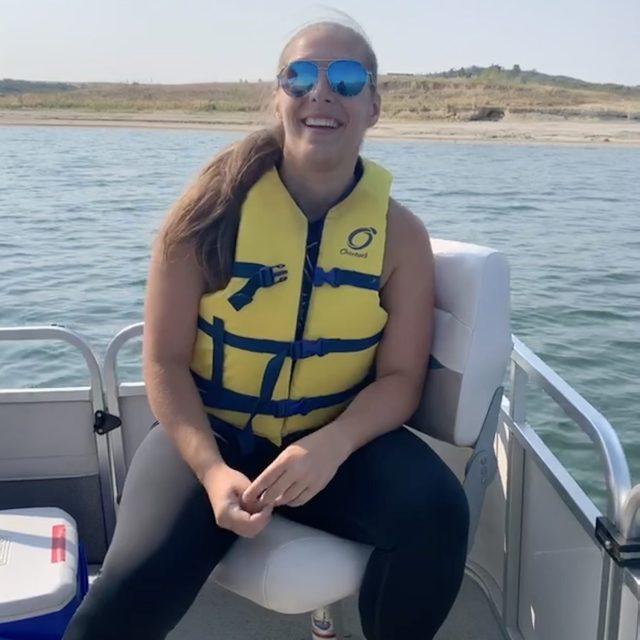 Claire Rapp
Salt Marsh Campaign Coordinator
Claire joined the Federation in August 2022 as the Salt Marsh Campaign Coordinator. Working in collaboration with experts from a variety of different agencies, Claire is helping to coordinate a salt marsh protection action plan for North Carolina. This plan will be in conjunction with a larger regional effort by the South Atlantic Salt Marsh Initiative to protect salt marsh all along the South Atlantic coast. Claire has a Master of Science degree in Coastal and Ocean Policy from UNC Wilmington, where her research investigated the use of adaptive co-management and stakeholder engagement for more effective conservation of marine resources in marine protected areas. She has a Bachelor of Science degree in Biology from Bucknell University. Before joining the Federation, Claire worked in the laboratory at a drinking and wastewater treatment facility in Colorado. In addition to sampling and performing various analyses, she worked closely with the State to help the lab follow strict regulations and remain within compliance. In her free time, Claire loves watching and playing soccer and anything to do with the water.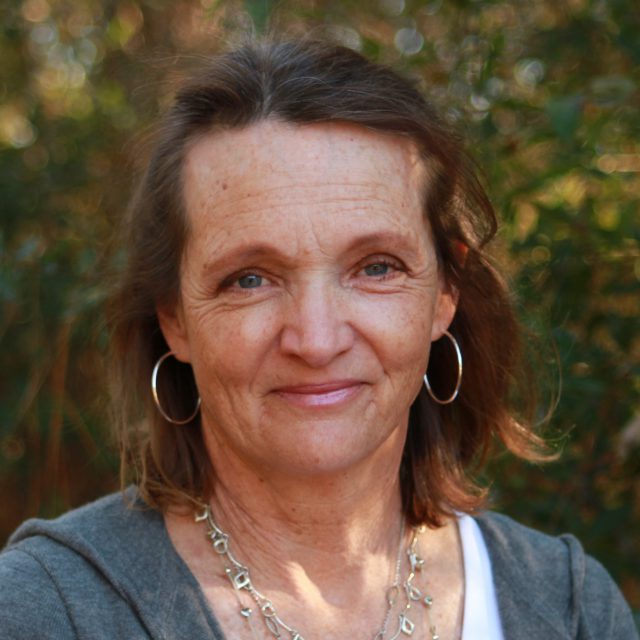 Tracy Skrabal
Coastal Scientist
Tracy joined the federation in 1996. She holds a master's degree in marine science and a bachelor of science degree in geology from the College of William and Mary. Having held positions with the Virginia Institute of Marine Science, the Delaware Department of Natural Resources and Environmental Control, and as a private consultant, she has accumulated more than three decades of experience in coastal policy, and in implementing conservation, oyster and wetlands and living shoreline restoration projects.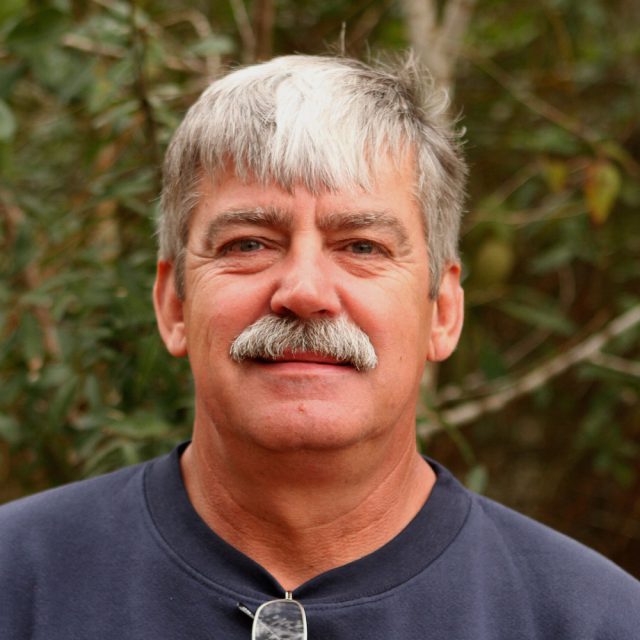 Mark Smith
North River Wetlands Preserve Manager
Mark joined the federation in October 2014 to manage the North River Wetlands Preserve and prepare the property for future public use. Mark is a native of Atlantic, North Carolina, born and raised around commercial fishing and net making. He is a graduate of Calhoon Engineering School in Maryland with a degree in marine engineering and a U.S. Coast Guard engineering license. Mark sailed in the U.S. Merchant Marine for eight years, and he recently retired after 22 years working as the chief engineer of the Duke University Marine Lab's R/V Cape Hatteras. He also has previous farming and game-land management experience. He is an avid fisherman and hunter and still resides in Atlantic.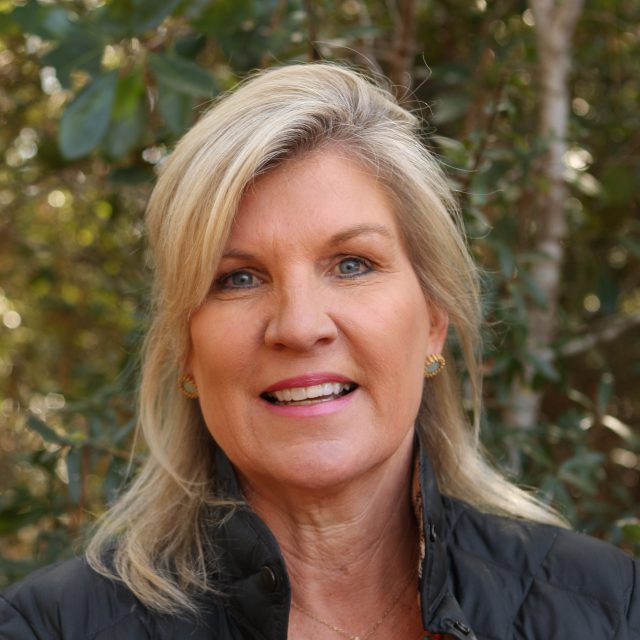 Catherine Snead
Director of Business Engagement
Catherine joined the federation in August 2014. She is a native of Wilmington but has lived the last 28 years in New Bern. Growing up on the coast, Catherine has come to enjoy boating, paddling and fishing. She is pleased to have the opportunity to help preserve the coast. Catherine has spent her career in sales and event planning, traveling the North Carolina coast, getting to know the towns and making contacts in various communities. She is based out of our headquarters in Ocean but will travel the region helping to promote the federation and increase our visibility through major fundraisers. Catherine holds a Bachelor of Arts in English from Queens College in Charlotte.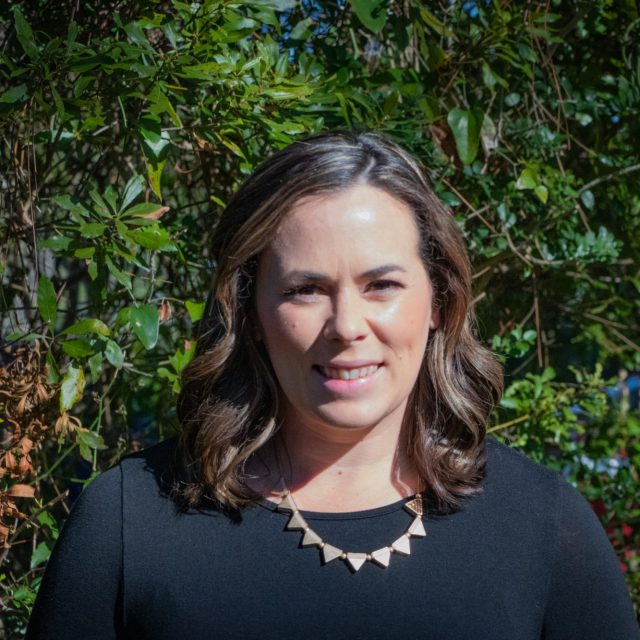 Stacia Strong
Communications Director
Stacia joined the federation in November 2021 as a Communications Director. She graduated from the University of Central Florida's Nicholson School of Communication in 2013 with a Bachelor of Arts degree in Broadcast Journalism. For the past 7 ½ years Stacia was an Anchor and Reporter for a news station in Colorado and in North Carolina. When she's not at work you can find Stacia taking advantage of any and all outdoor activities, or enjoying a cup of coffee.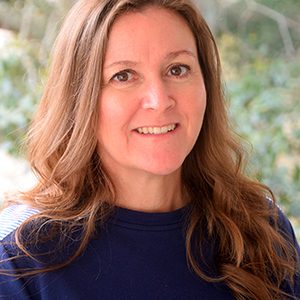 Trista Talton
Staff Writer, Coastal Review Online
Trista Talton joined Coastal Review as staff writer Feb. 1, 2022, but she has covered coastal issues for us since our publication's inception. She is a native North Carolinian and graduate of Appalachian State University. Her career as a journalist spans more than 20 years, most of which has been reporting on issues in southeastern North Carolina. Her reporting experience includes more than 10 years of covering the military, including an embed with Marines in Kuwait leading up to the start of the war in Iraq in 2003, time in New Orleans with North Carolina National Guardsmen in the aftermath of Hurricane Katrina, and offshore patrols of New York and New Jersey aboard a Coast Guard cutter following the Sept. 11 attacks. She lives with her husband and two sons in Jacksonville.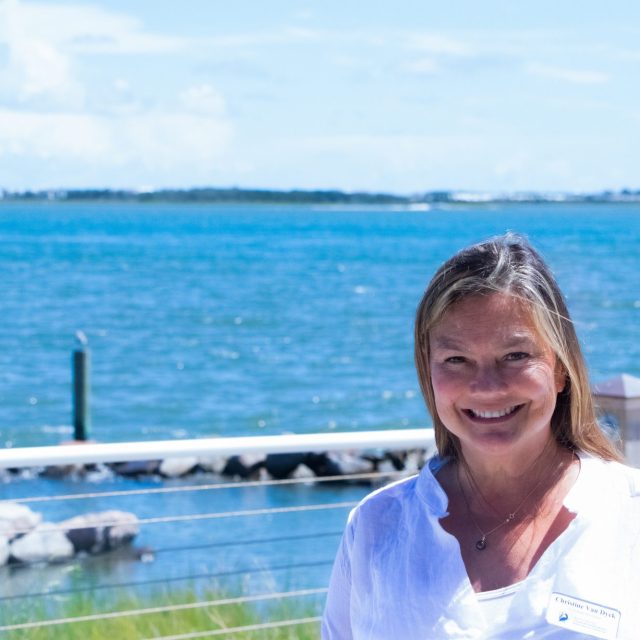 Christine Van Dyck
Assistant Director
Christine joined the staff in 2006. She's responsible for government fundraising and staff and program planning for the federation's three offices. She also manages special policy initiatives and programs from the main office and helps plan our communications strategies. She has worked on coastal policy and protection issues at the state, federal and nonprofit level for more than two decades. Christine holds a Bachelor of Arts in English from the University of Southern California and a master's degree in marine policy and coastal management from the University of Delaware. She also likes to spend as much time in, on or under the water as possible.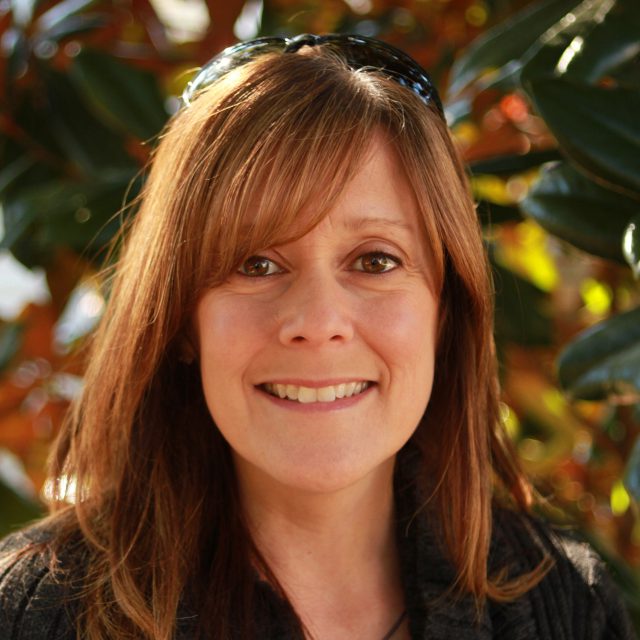 Dr. Lexia Weaver
Coastal Scientist; Manager, Central Regional Office
Originally from Hialeah, Florida, Lexia joined the federation in April 2007 after living in coastal North Carolina since 2002. Her background is in estuarine water quality and plant ecology and she has conducted over 12 years of research in estuarine environments in Florida, Delaware and North Carolina. Lexia holds a Master of Science and a Ph.D. in Marine Studies from the University of Delaware and a Bachelor of Science in Biology with a specialization in Marine Biology from Barry University in Miami Shores, Florida. Lexia manages coastal restoration projects within the central region of North Carolina and supervises the central regional office.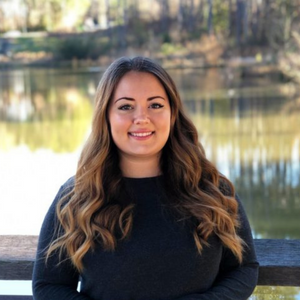 Eliza Wilczek
Submerged Aquatic Vegetation Campaign Coordinator
Eliza joined the Federation as the Submerged Aquatic Vegetation (SAV) Campaign Coordinator in 2022. Her work is focused on advancing SAV and water quality recommendations from the Coastal Habitat Protection Plan. Before joining the Federation, Eliza conducted research on marine microplastics in Florida and parasite expansion in Cape Cod. She holds a Masters of Environmental Management with a concentration in Coastal Environmental Management from Duke University and a Bachelor of Arts in International Affairs from Bentley University. In her spare time, you can find Eliza paddling on or swimming in the water.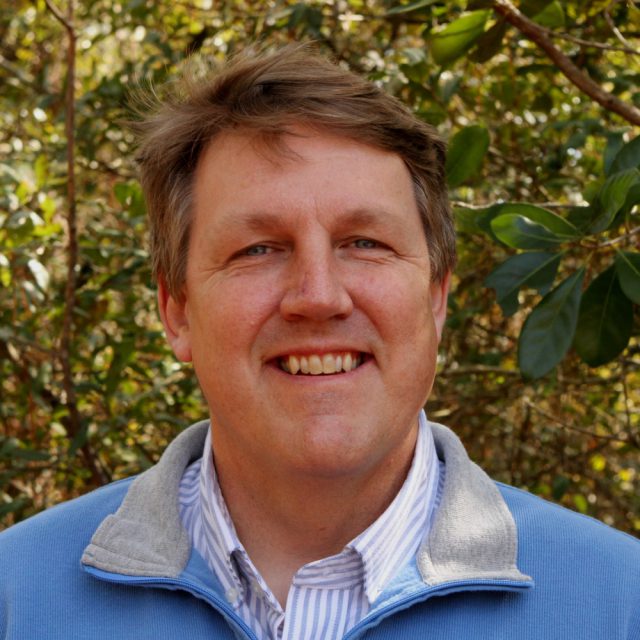 Ted Wilgis
Coastal Scientist
Ted joined the federation in 1997, coming from the Chesapeake Bay Foundation, where he managed and developed education programs and watershed planning initiatives. He coordinates large scale marine debris removal efforts, designs and implements oyster habitat restoration, living shoreline and stormwater reduction projects in the federation's southeast office. Previously, he served as the Cape Fear Coastkeeper® for five years and as the federation's education director. Ted holds a Bachelor of Arts in zoology from Connecticut College, and he is writing his thesis to complete the marine biology graduate program at the University of North Carolina at Wilmington.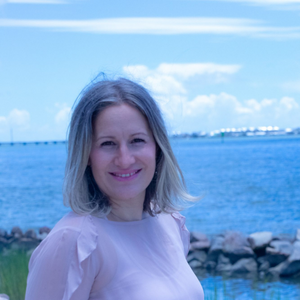 Ana Zivanovic-Nenadovic
Assistant Director of Policy
Ana joined the federation in 2011. She assists the Executive Director in identifying, developing and implementing policy and advocacy strategies necessary to achieve organizational goals and benchmarks; as well as devising and implementing a coastal management agenda. Ana also leads the implementation of the State's Shellfish Mariculture Strategic Plan and develops and supervises the Coastal Policy and Restoration internship program to expand the Federation's research capacity. Ana has a Master of Business Administration in sustainable business from the University of Maine. She received her undergraduate degree from Universidad Rey Juan Carlos in Madrid, Spain. Ana enjoys playing classical guitar, reading and having fun with her two children.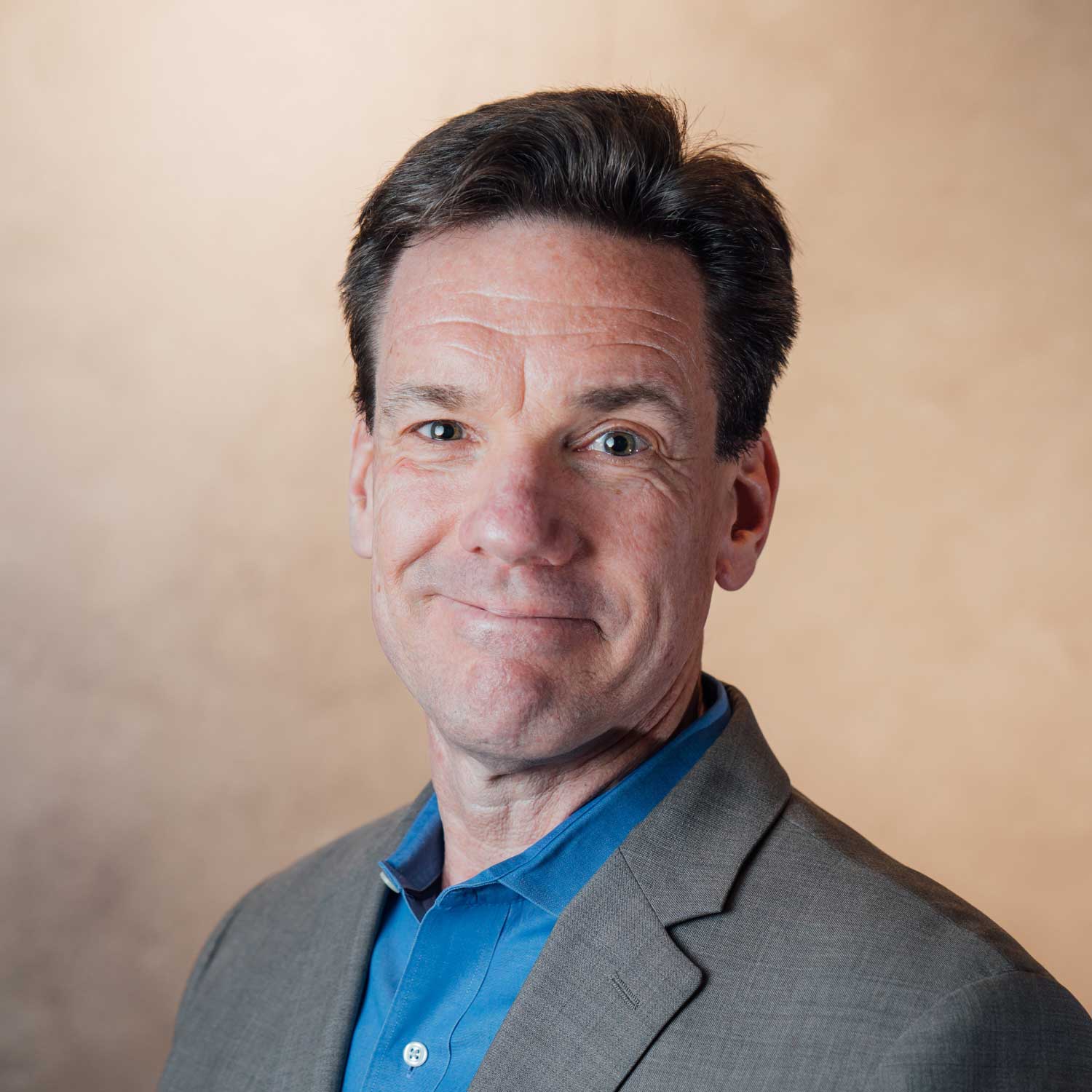 Rob Lammé
Legislative Liaison, Rob Lammé and Associates
Rob Lammé and Associates has decades of experience developing and executing government strategy for some of the largest companies and most influential policymakers in North Carolina. These services include policy…
View details
Lewis Piner
Coastal Consultant
Lewis is a Morehead City native and has taken an active interest in coastal environmental issues since high school. Lewis graduated from N.C. State with degrees in Forestry and Wood Science…