We The Water
A North Carolina Coast Paddling Initiative
A collaborative effort of everyday people who believe everyone should have access to clean water. Over three years, members of Wrightsville Beach Outrigger Canoe Club (WBOCC) are paddling the entire North Carolina coast to advocate for clean water, empower local communities, bring awareness of contamination, and protect the most vital element of our lives: water.
This year, our paddlers will take on the Crystal Coast, paddling from Swansboro to Cape Hatteras on September 14th, 15th, and 16th, 2023!
Join us on our journey! Proceeds from this event benefit the North Carolina Coastal Federation, which works to empower coastal residents and visitors from all walks of life to protect and restore the water quality and critically important natural habitats of the North Carolina coast.
There are a lot of ways you can support this exciting paddling event, including:
The first leg along the southeastern NC coast kicked off in September 2022 when members of WBOCC paddled an outrigger canoe from Sunset Beach to Ocean, N.C. Roughly 120 miles, this journey told the story of the North Carolina coast – from threats and risks to solutions and triumphs – and how we can all make a difference in protecting and restoring the place we call home.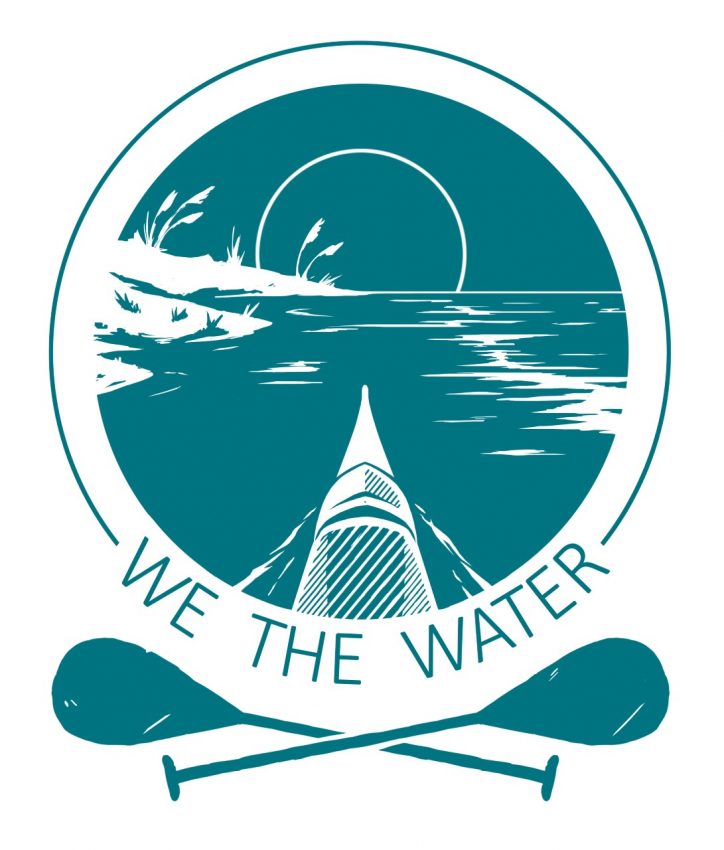 We the Water Story Map
Follow Us on Social Media
Latest News
Paddling Gallery
Our Story
When Donna Kahakui, a world-renowned Hawaiian paddler, traveled from Hawaii to Wrightsville Beach, she came not only to teach the folks at the Wrightsville Beach Outrigger Canoe Club about paddling but to share her love for the ocean and how paddling is the way in which she advocates to protect it. From a simple suggestion during a waterway cleanup came the spark that would ignite the club's own desire and determination to bring awareness, through paddling, to North Carolina's coastal issues.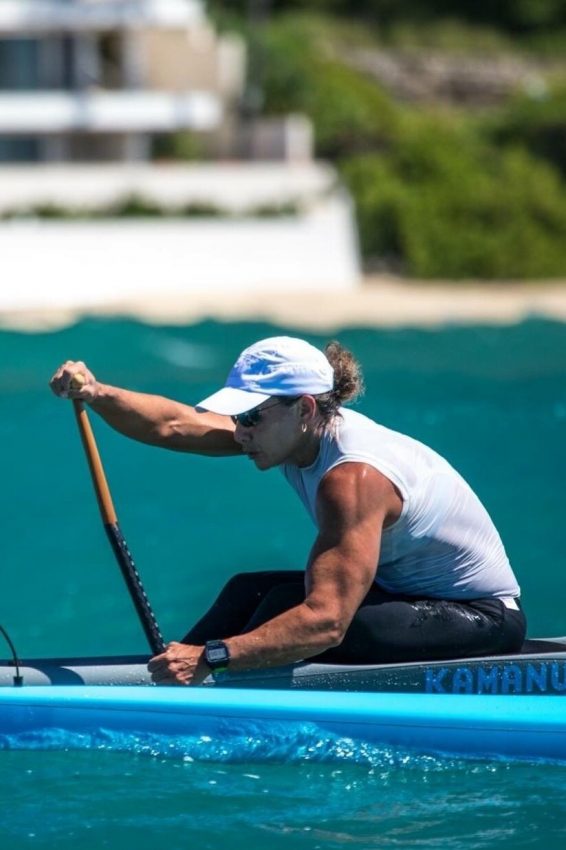 While in North Carolina, Kahakui imparted unto us the wisdom and beauty that permeates through Hawaiian culture, specifically teaching us about the word kakou. In Hawaii, kakou means "we," in which three or more people are inclusively addressed, and is used to reference all as part of a community. It is our hope that this community mindset prevails when addressing coastal issues – we are, after all, all in the same boat.
"I don't care if you know my name. I don't care if you know my organization. I care if you know my message," she insists.
Donna Kahiwaokawailani Kahakui is from Honolulu, Hawaii, and grew up on the Hawaiian Homestead lands of Papakolea. By the time she was 17 years old, she had won her first Molokai to Oahu championship in a 6-person canoe and since then has won numerous team and individual paddling titles in California, Aotearoa, Australia, Fiji, and Tahiti.
But it is really her love for the ocean that inspires her. When people have asked her where she is from, she's stated, "I come from the ocean." Being of Hawaiian ancestry, Donna understands that it is her kuleana (responsibility) to take care of and give back to the ocean. Kahiwaokawailani, the Hawaiian name given to her, means the Chosen One of the Heavenly Waters. She has learned over the decades and through her extensive time on and in the ocean that her name is her destiny, her path.
In 1997, Donna began planning solo paddles as missions to raise awareness and educate people about the direct relationship they have with the ocean that surrounds them. Her first journey was in 1998, a 78-mile paddle between the islands of Oahu and Maui. Since then she has paddled throughout the Hawaiian Islands, including circumnavigating Oahu, paddling 140 miles between Oahu and Hawaii Island, and 180 miles between Oahu and Niihau.
Donna is the founder of Kai Makana, a nonprofit organization that has sponsored community service projects, beach cleanups, and a youth mentorship program that has taken students to Tahiti, Aotearoa, and Rapa Nui. She has also recently retired as a federal agent for the Environmental Protection Agency.
She continues to devote her life to protecting the ocean and perpetuating its health and well-being, much in the same way that the ocean has done for her. Kahakui has said, ""When you spend so much time on the ocean, you become it. You can feel every current, every drag. Your senses become in tune five million times over. I can never repay the ocean for all the things it has given to me, for it has made me who I am."
Learn more about the Wrightsville Beach Outrigger Canoe Club
In 2016, after Reggie Barnes brought two Bradley Lightning Canoes to Wrightsville Beach, a small group of paddlers and water enthusiasts got together to form the Wrightsville Beach Outrigger Canoe Club. As the first outrigger club in North Carolina, we have relied on local knowledge and outrigger experiences from Hawaii and California to shape and share our unique club as one paddling ohana (family). For more information – or to join us for a paddle – please visit our website below.
For information or questions concerning the paddle contact Kerri Allen at kerria@nccoast.org.