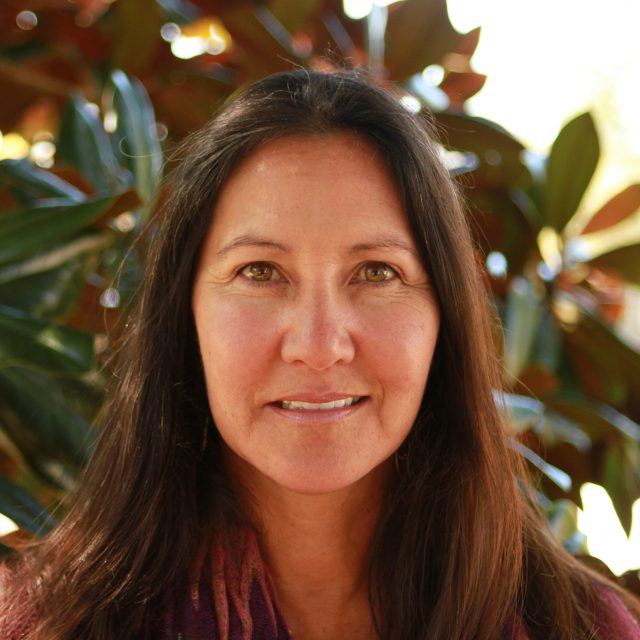 April Clark
President, Swansboro
April lives and plays in Swansboro where her love of the coast is evident. She spends as much time as she can on the water either kayaking or on SUP. She finds fulfillment in volunteer work and is an active member of Rotary International. April holds a MA degree from the University of North Carolina in Wilmington and a Master's Certificate in Leadership and Volunteer Management from NC State University. April and her husband Jeff enjoy traveling together, spending time with family and their dog, Mia.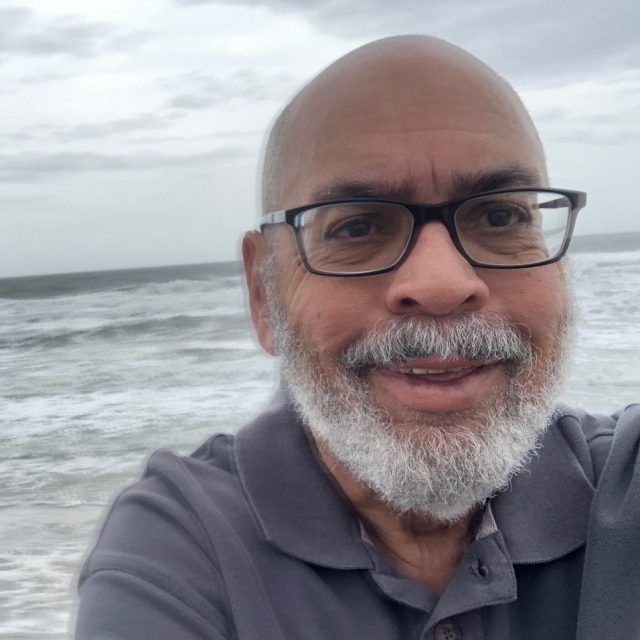 Kenneth S. Chestnut Sr.
Vice President, Wilmington
Kenneth retired as president and CEO of IBG Construction Services LLC. in Atlanta, a company he founded in 1998. Kenneth was also a principal with The Integral Group, the affiliated vertically integrated real estate development firm based in Atlanta. A graduate of Williston Senior High School in Wilmington, Kenneth attended Duke University and majored in civil engineering. He is a Vietnam War veteran. Kenneth served on the boards for several nonprofits in Atlanta and is a trustee emeritus on the board for Oglethorpe University. He relocated home to Wilmington after retirement, where he is senior warden at his church. Kenneth is also commissioner for the Wilmington Housing Authority; a mentor at Williston Middle School through 100 Black Men of America; and a board member for the Cape Fear Community Land Trust.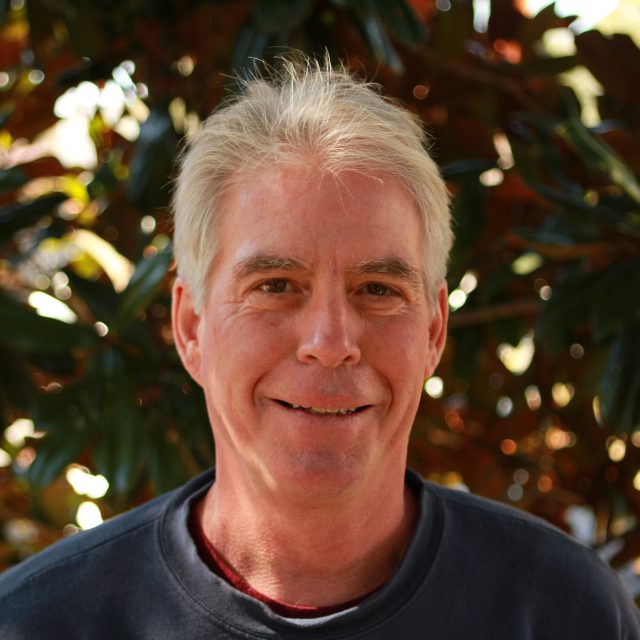 Doug Wakeman
Treasurer, Pittsboro
Doug is an emeritus professor of economics and former acting dean at the Meredith College School of Business in Raleigh. He is an active member of Sound Rivers, Cape Fear River Watch and Haw River Assembly. Doug serves on the North Carolina Conservation Network board of directors, the North Carolina Department of Environmental Quality Nutrient Criteria Implementation Committee and the Albemarle-Pamlico National Estuary Partnership Scientific & Technical Advisory Committee. Doug enjoys paddling, boating, fishing, biking and nature photography. He wants to ensure that all of his grandchildren are able to enjoy the beauty of the North Carolina coast in the future.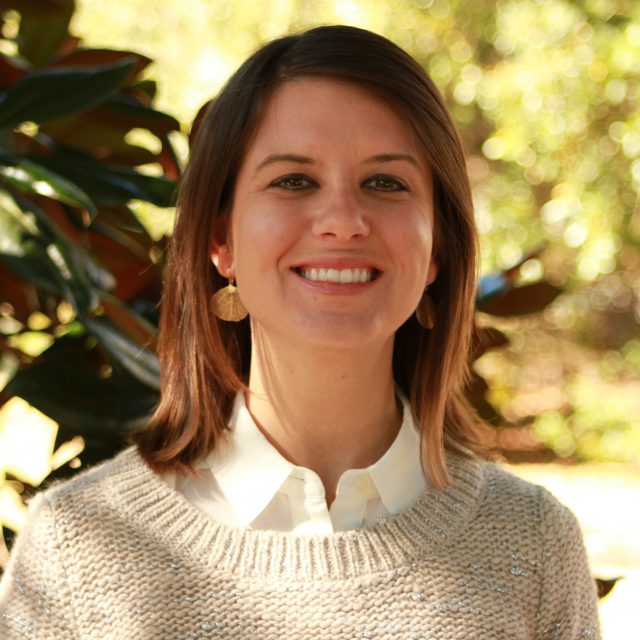 Sarah Diehl
Secretary, Swansboro
Sarah has a master's degree in public administration from the University of North Carolina at Wilmington with a concentration in environmental policy and management. She is the Town Clerk/ Human Resources Specialist with the Town of Emerald Isle. With her background in environmental policy, she educates community citizens about stormwater runoff and frequently collaborates with the federation to implement projects in the town.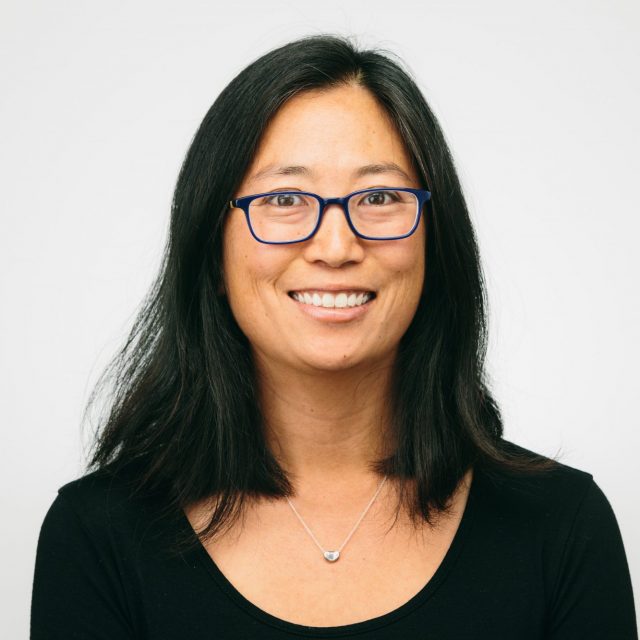 Allison is Director of the Career and Professional Development Center at Duke University's Nicholas School of the Environment.  She was formerly the curator of education at the North Carolina Maritime Museum in Beaufort. She and her family continue to maintain strong ties to the coast and coastal issues.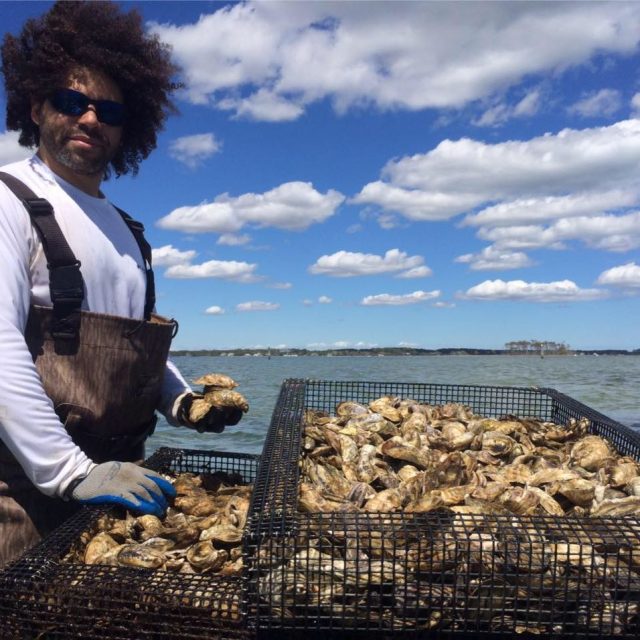 Ryan Bethea
Harkers Island
Ryan is owner of Oysters Carolina mariculture operation in Harkers Island. He is known for his famous salty oysters called Native Sons. Before opening his shellfish farm, Ryan was a middle school teacher. Ryan grew up in Durham and vacationed at the coast but his love for oysters didn't develop until he was in his 20s. He now takes a lot of pride in providing people with fresh, local oysters that are always harvested on the day they are eaten. Ryan only sells his oysters in North Carolina. He won 2016 Oyster of the year at the North Carolina Seafood Festival Shuck, Rattle and Roll event and was featured in the November 2018 issue of Our State magazine. Ryan is active in The North Carolina Shellfish Growers Association that was founded in 1995 to represent the interests of the shellfish industry and its advancement.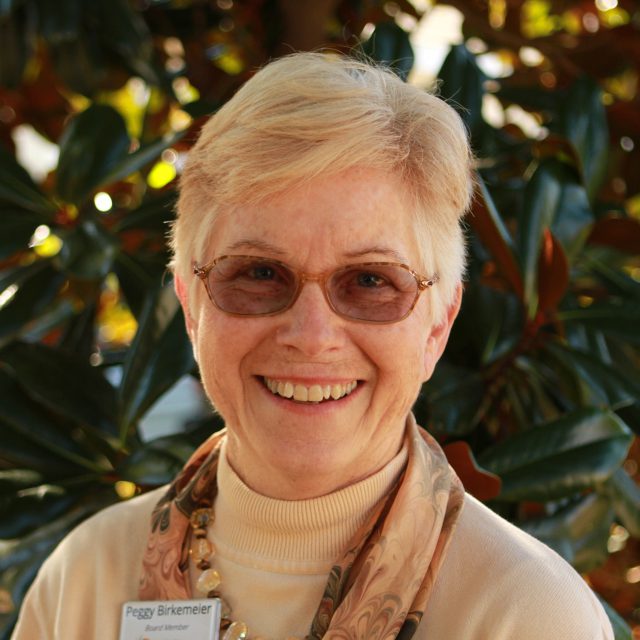 Peggy recently retired as senior associate with the North Carolina Community Foundation. She brings experiences from her nearly 32 years as a coastal North Carolina resident in Dare County. As the founder of the Friends of Jockey's Ridge State Park, she is committed to environmental education and responsible stewardship for all state parks and public lands. Being married to a coastal engineer and living on a barrier island has had a profound impact on her life.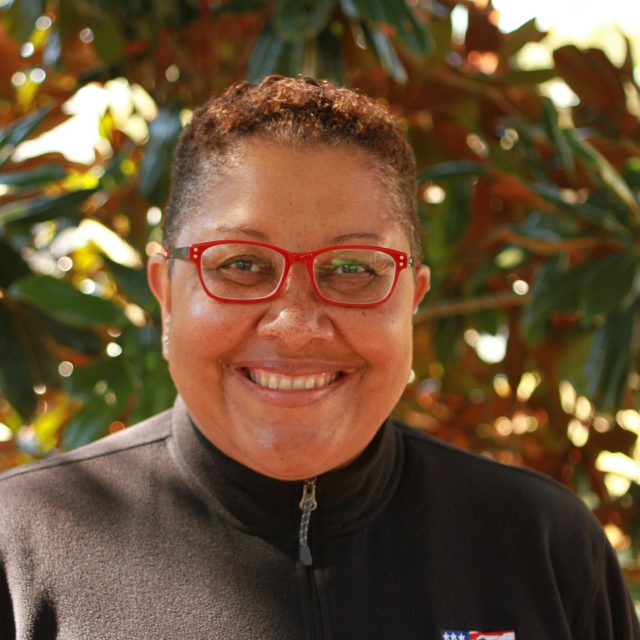 Veronica Carter is a former Civil Servant (International and US) and retired Army officer with over 40 years' experience in managing complex logistics operations, often under austere conditions. As a US Federal employee, she served as the Director of Administration and Logistics for Military Ocean Terminal, Sunny Point. As an International Civil Servant at United Nations Headquarters, Ms. Carter worked in the Department of Peacekeeping Operations, as a Logistics Officer The Governor of North Carolina appointed Veronica to the Coastal Resources Commission, from 2008 through 2012. She was appointed by Governor Cooper to the Battleship North Carolina Commission in October 2021. She has served on the Board of Directors for both Cape Fear and Brunswick County's Habitat for Humanity affiliates. She served on the Town of Leland's Parks and Recreation Board. She currently serves on the North Carolina Coastal Federation Board of Directors, the Duke Superfund Community Engagement Core and the North Carolina Department of Environmental Quality Secretary's Environmental Justice and Equity Board. Veronica received her Bachelor of Arts in Political Science from Fordham University and holds a Master of Public Administration from Troy University. She is a graduate of the United States Army's Command and General Staff College. In November 2019 Veronica was elected and is currently serving as a Councilmember for the Town of Leland, North Carolina.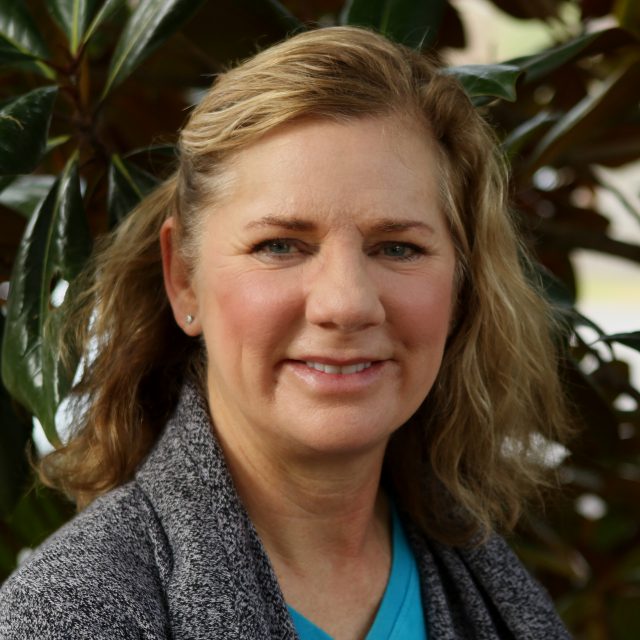 Sandie Cecelski
Carolina Beach
A retired New Hanover County School marine science teacher, Sandie is an alumna of both the University of Tennessee and the University of North Carolina Wilmington. Sandie has been a resident of Carolina Beach for over 30 years. She and her husband Richard own Carolina Ocean Studies, a hands-on marine environmental education company dedicated to providing experiential educational coastal boating cruises to school children throughout North Carolina. Sandie also volunteers with the Pleasure Island Sea Turtle Project and the Adopt-A-Beach program. Sandie is a backyard beekeeper, a member of the New Hanover County Beekeepers Association and a North Carolina certified beekeeper. She actively supports many environmental causes and has been a member of the federation for over 20 years.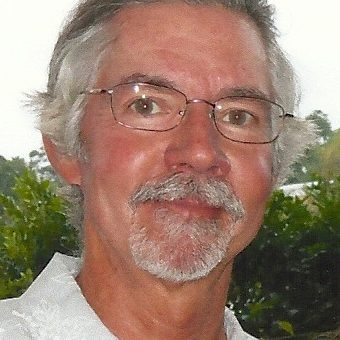 David Cignotti
Wrightsville Beach
A retired public school teacher and administrator, David is an alumnus of the University of North Carolina at Wilmington and has been a resident of Wrightsville Beach for 40 years. He served in Wrightsville Beach's town government as chairman of the planning board, as an alderman and also as the town's mayor. He actively supports many environmental initiatives and has been a member of the federation for over 20 years.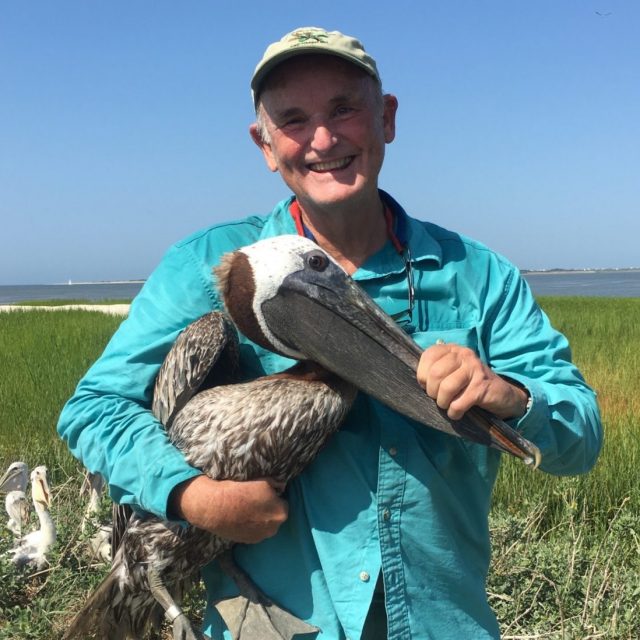 Over the last 15 years Tom has written and produced more than 80 episodes of the statewide UNC-TV natural resource series, Exploring North Carolina. His conservation roots run deep with service on numerous conservation boards, including Trout Unlimited, The Nature Conservancy in North Carolina and Audubon North Carolina. Tom has also served as president of the North Carolina Botanical Garden Foundation and the Friends of the North Carolina Museum of Natural Sciences. A graduate of Davidson College and UNC School of Law, he has worked in government, the corporate sphere and was a professor of law for two decades. Although Tom and his wife, Dana Jennings, live in Raleigh, he has had a lifelong connection to the North Carolina coast, its people, small boats and any fish that will take a fly.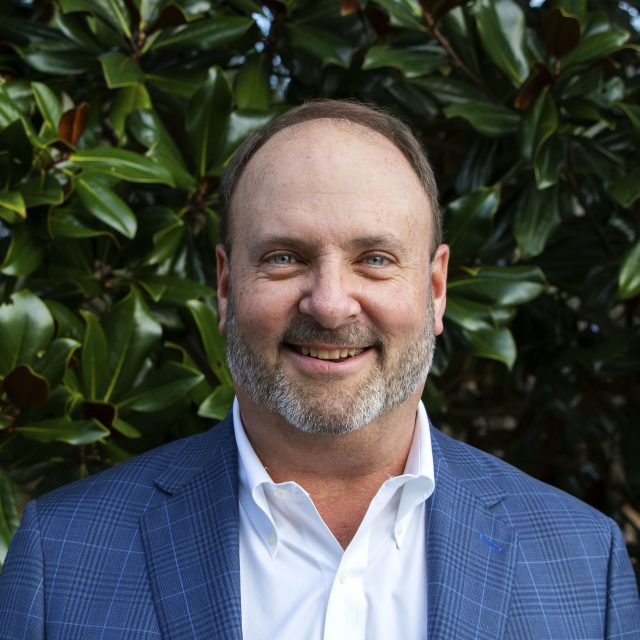 Kyle is a Principal with Wilbanks, Smith & Thomas Asset Management, LLC managing wealth and investments for individuals and institutions. Originally from Tuscaloosa, Alabama, he grew up in Wilson, North Carolina and frequented the coast where he fished and crabbed in and around Atlantic Beach. Kyle has been a member of the Coastal Federation for over 25 years. Additionally, he is a member of the Campbell University Trust Education Foundation Advisory Board, a member of the Salvation Army of Wake County Advisory Board and on the Board of Band Together. Kyle and his wife Kelly have two daughters, Hannah and Grace. They continue to enjoy time in Atlantic Beach fishing, crabbing and growing oysters.
Donald E. Ensley
Greenville
Donald E. Ensley, Ph.D., M.P.H., is a public health educator with a specialty in health care administration. Don is a professor emeritus, College of Allied Health Sciences, Department of Health Services & Information Management, East Carolina University. He was one of the federation's founding board members and served as our first president in 1982. Don joined the board again to continue his passion for a healthy coast. He lives with his wife, Ramona, in Greenville.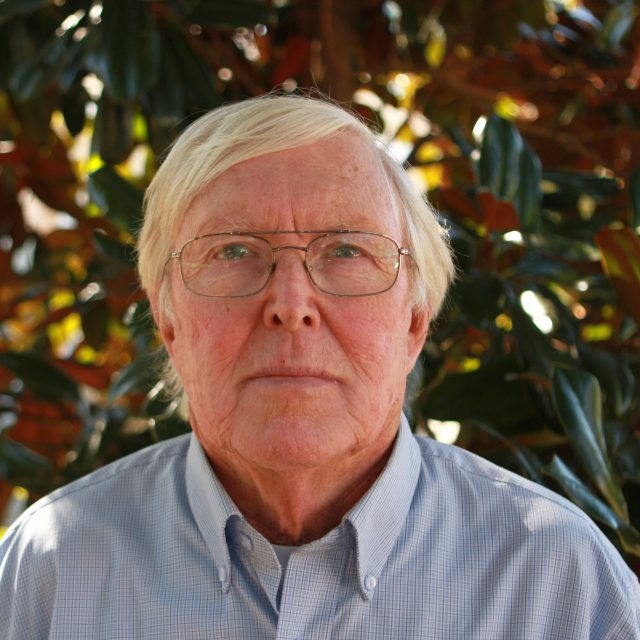 Ernie grew up in Hatteras. His father brought the first charter fishing boat, the Albatross, to Cape Hatteras in 1937. After high school, Ernie left the island to attend North Carolina State University and then teach in Raleigh and Manteo. He retired as guidance counselor at Manteo High School in the late 1990s and returned to Hatteras. He now runs the famed Albatross fleet. He and his wife, Lynne, are active in promoting local fisheries and preserving the heritage of Hatteras.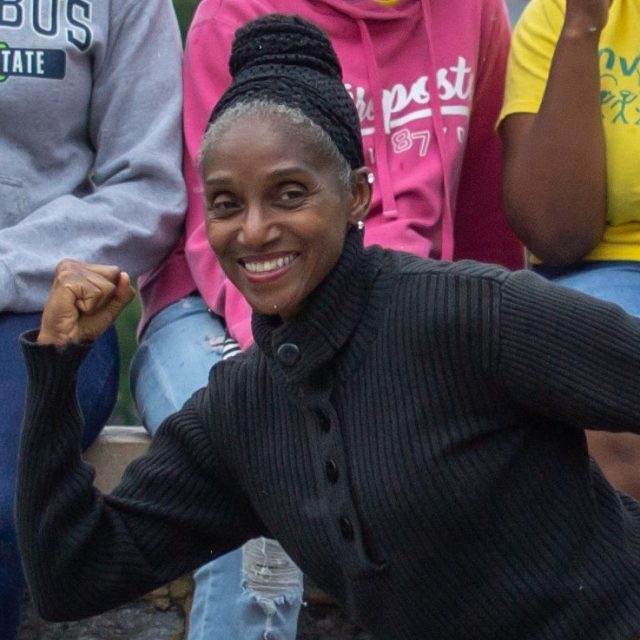 Yasmin Masharell Fozard is a native of Durham, North Carolina. Ms. Fozard was a Community Fellow in the Department of Urban Studies and Planning at MIT with a focus in Real Estate Development. She received a Master in Landscape Architecture from the Harvard University School of Design (GSD), and a Bachelor of Art in Art and psychology from Winston-Salem State University.  Over the past 30 years as an African American Woman in Landscape Architecture she has worked to promote the awareness in innovations in urban communities.  Most recently as Executive Director of ILASS (The Institute of Landscape, Art and Sustainable Spaces) a 501c3 non-profit Sustainable Design Center located in Raleigh, NC, she has become more involved with the green economy and the revitalization of low-income local communities as well as creating an environmental summer camp for at-risk youth called the enviroKIDs Summer Camp.  Presently she is developing an art and ecological event center dedicated to community revitalization of local artist, craftsman and the surrounding Southeast Raleigh environment.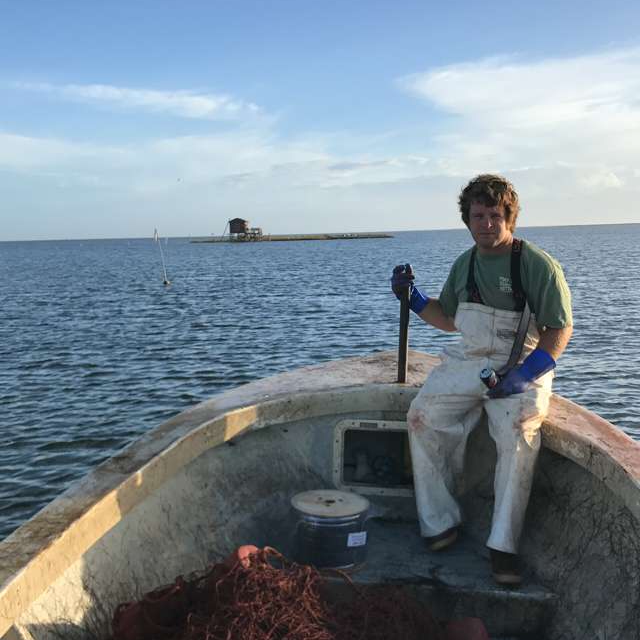 Morty is a commercial fisherman and a native of Ocracoke. He graduated from North Carolina State University in 2017 with a degree in history. As a commercial fisherman and resident of one of North Carolina's most remote islands, he understands the importance of maintaining the pristine environment that people have historically enjoyed on the North Carolina coast.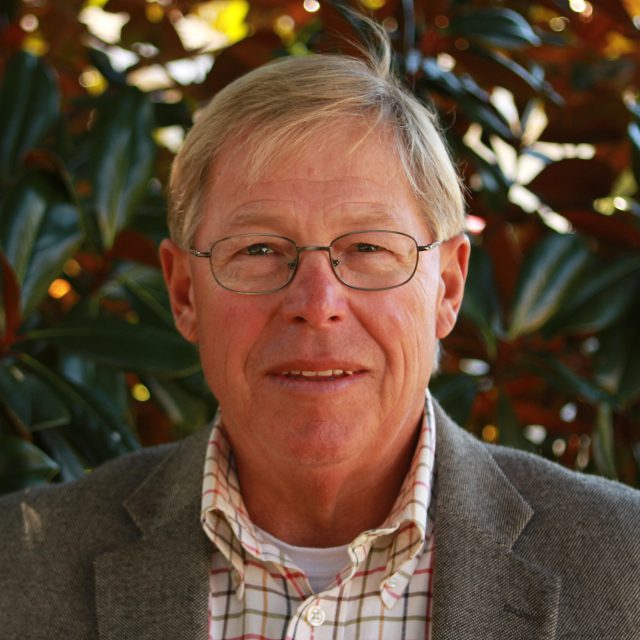 Mac is retired county extension director for the Hyde County Center of the North Carolina Cooperative Extension Service, which is part of the College of Agriculture and Life Science of North Carolina State University. Before joining the extension service over 20 years ago, Mac farmed in Hyde County. He has also worked as a commercial fisherman. He is a graduate from N.C. State with a Bachelor of Science in agricultural education and a master's in horticulture science.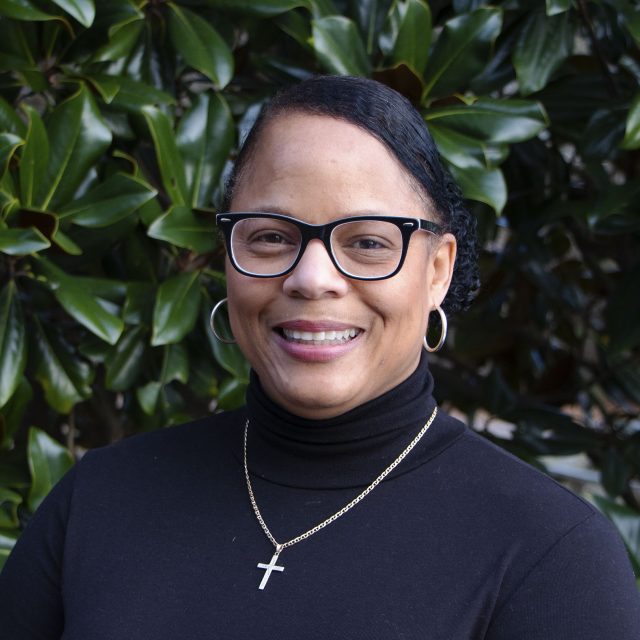 Sharon is originally from Long Island, New York. She moved to Beaufort in 1983 after she married Beaufort native, Perry Harker. Sharon and her husband have three adult children and one granddaughter. Sharon is Mayor of the Town of Beaufort and was recently re-elected to serve another four years. Living in a coastal community, Sharon is passionate about preserving, protecting and restoring our coast. She advocated for the Town of Beaufort to collaborate with Coastal Federation and Eastern Carolina Council to create the town's Watershed Restoration Plan. Sharon believes education and partnerships are key components in protecting our coast.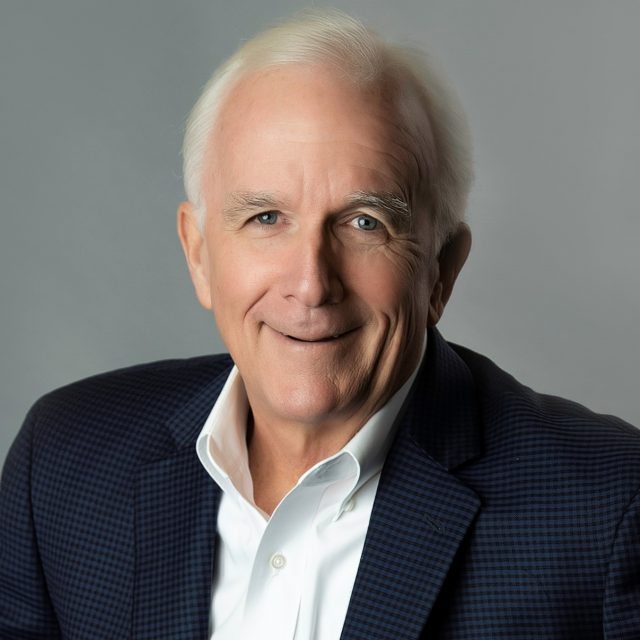 Tom Looney
Wrightsville Beach
Tom has a passionate commitment to the health of our coast and economic opportunity for our coastal communities. He has been a member of the NCCF for over 20 years and chairs the Coastal Executive Leadership Council. He was instrumental in the creation and now execution of the NC Oyster Blueprint's aquaculture strategy to create 1000 jobs and $100m in economic activity by 2030. He is the former VP and GM of Lenovo North America and prior to that worked at IBM for over 30 years where he held various executive positions. He currently serves on the State Board of the North Carolina Community College System.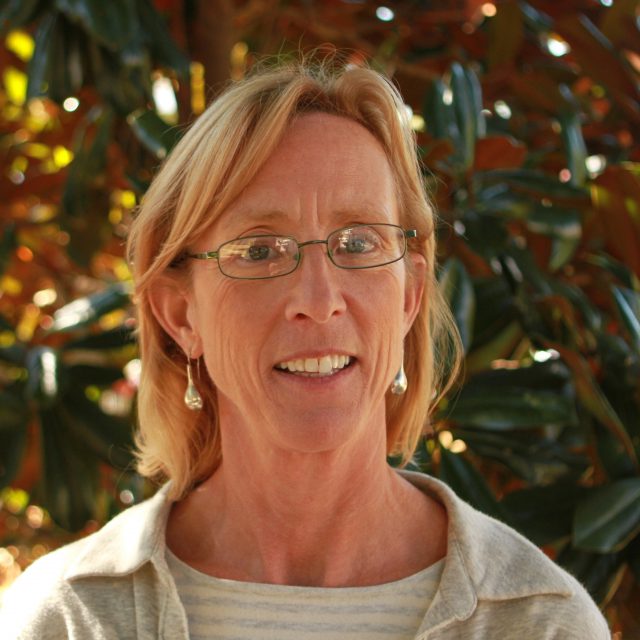 Katherine McGlade
Hatteras
Katherine is the owner of Slash Creek Oyster farm in Hatteras and full time oyster farmer. She has an undergraduate degree from Columbia University and a master's degree in coastal environmental management from Duke University. For 25 years she pursued a career in commercial real estate development, holding senior management positions at two major retailers and with a shopping center development corporation. She lives in Hatteras with her husband, Spurgeon Stowe.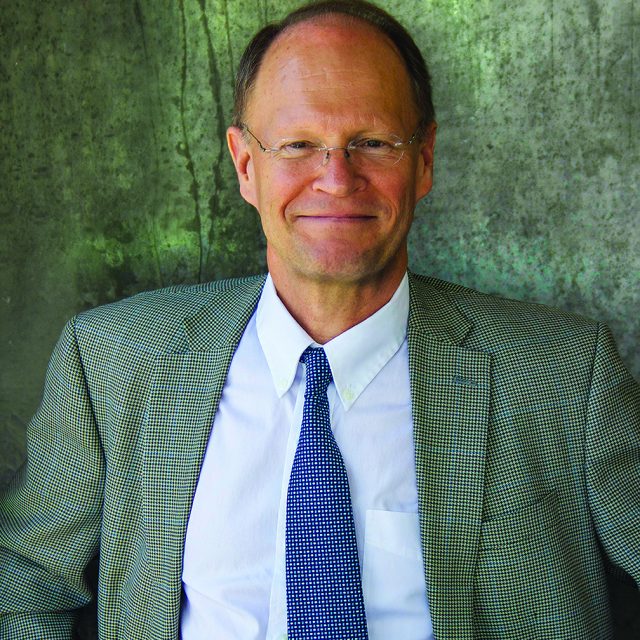 Charles is a partner with Parker, Poe, Adams & Bernstein L.L.P in Raleigh, representing private and public clients on local government issues, including public transportation and development. Meeker served as mayor of Raleigh for five terms, from 2001 until 2011, tied with Avery C. Upchurch as Raleigh's longest-serving mayor. While mayor he advocated for downtown redevelopment and the creation of a light rail system connecting Raleigh to Durham, Research Triangle Park and Chapel Hill under the auspices of the Triangle Transit Authority. He also successfully pushed for the construction of the downtown convention center and hotel, which opened in 2008, as well as the reconstruction of Fayetteville Street, converting the pedestrian mall to an urban "main street" with outdoor dining, art galleries and open spaces. Meeker previously served as a member of the Raleigh City Council for eight years from 1985 to 1989 and 1991 to 1995.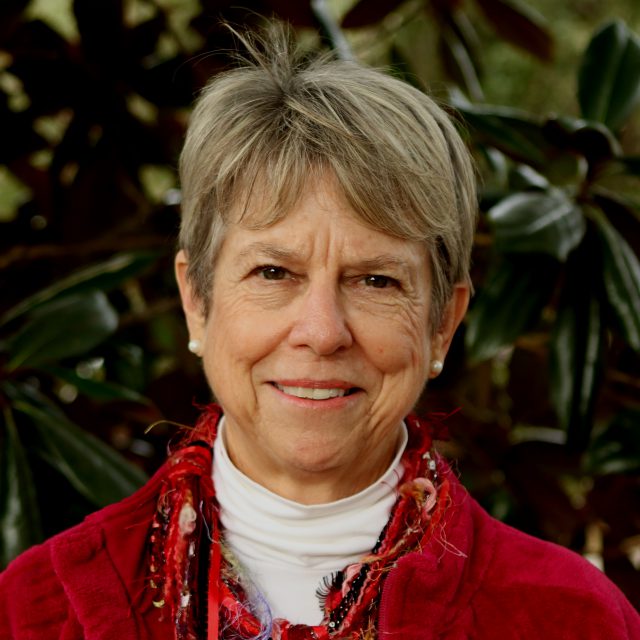 JoAnne is originally from the San Francisco Bay Area of California. She taught marine science and biology in Wilmington and Morehead City before her 34-year career as education curator at the North Carolina Maritime Museum in Beaufort. Since retirement in 2009, she has volunteered for the Core Sound Waterfowl Museum and Heritage Center, the Rachel Carson National Research Reserve, the North Carolina Maritime Museum and helps the lead birdwatching field programs for the federation and helps with special programs and events. She has lived in the Down East community of Gloucester since 1971 with her husband, Allyn.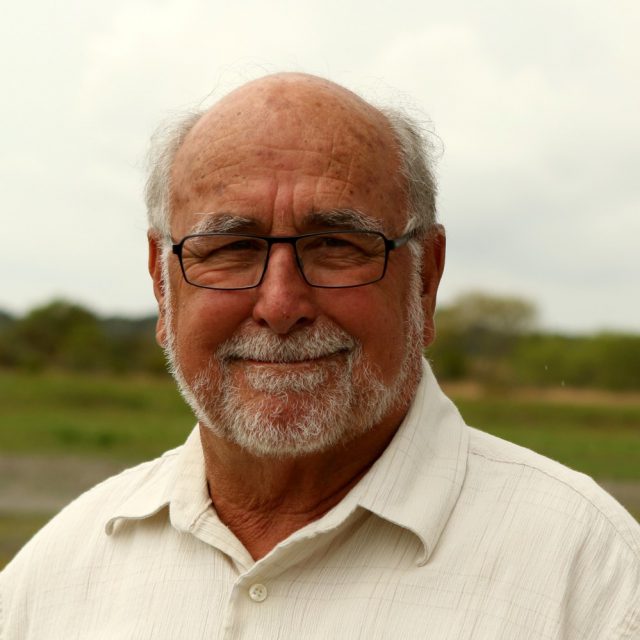 Joe has been on the faculty at Duke University for more than 30 years and directed its marine lab near Beaufort for 10 years. His scientific expertise is in estuary and ocean processes, and his public interest is in coastal water-quality conservation and restoration. Joe has served on the boards of directors of Carteret County Crossroads and the Carteret County Economic Development Council. He is currently chair of the North Carolina Sea Grant Advisory Board.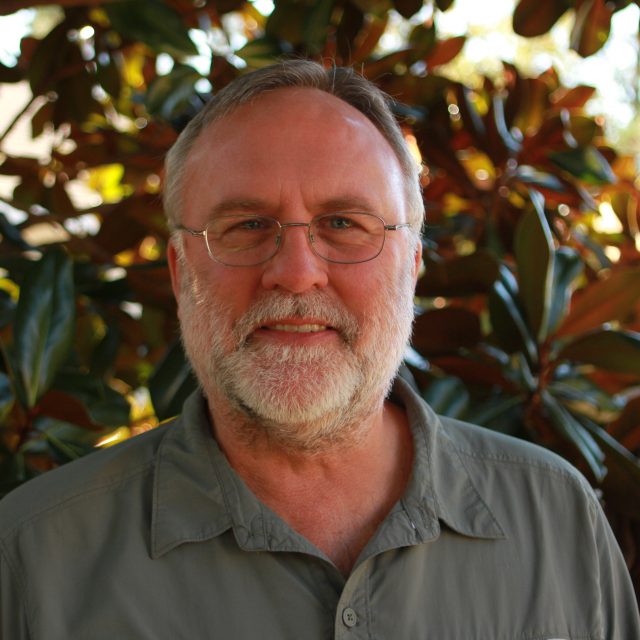 John is a retired environmental attorney. In his practice, John represented communities across North Carolina facing threats from landfills, incinerators, wastewater discharges, power plants, climate change, and overdevelopment. John is one of the federation's founding board members.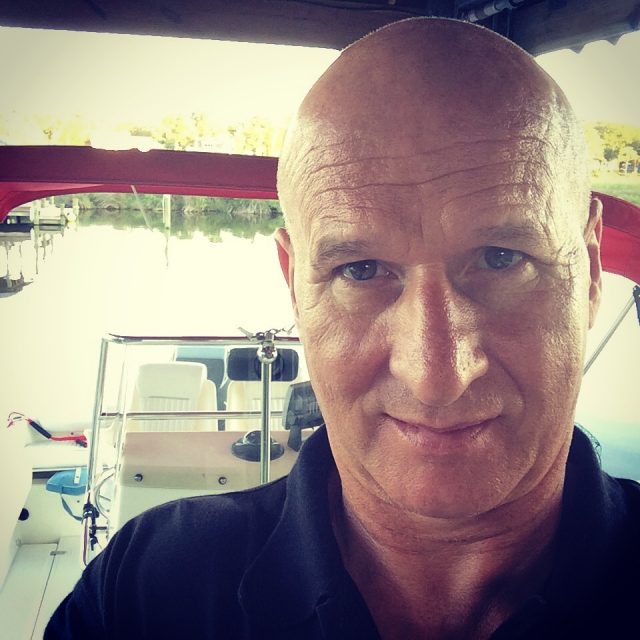 Michael has a business and technology background having spent over 30 years in the telecommunications and information technology industries. He retired Vice President Strategic Initiatives Science Application International Corporation (SAIC). He also held Vice President positions at MCI Communications Inc, and Verizon Business and has a proven track record building high-performance teams and delivering innovative, mission-critical solutions for commercial and government organizations.  In his last position prior to retiring, he was responsible for developing strategic initiatives for SAIC for the Defense Information Systems Agency (DISA) and held a top-secret DoD security clearance. Michael grew up on military bases in the US, France, and Japan as his Dad was a career US Army. Michael graduated from the University of North Carolina at Chapel Hill and has an MBA from Old Dominion University in Norfolk Virginia. Michael has been an environmentalist and conservationist for most of his adult life and a current member of several national organizations including NRDC, World Wildlife Fund, EDF, and CCA. He is also a member of the Outer Banks Community Foundation and Comptroller for Martins Point Investment Club. Michael is married to Janie Lassiter who is a retired Professor Emeritus at Northern Virginia Community College where she taught mathematics for 30 years.  Michael has been an admirer of the Coastal Federation since he and Janie moved to Kitty Hawk full time in 2012 and has been an active volunteer and NE Advisory Board member prior to joining the board.  He loves to fish, play tennis, and is learning pickleball.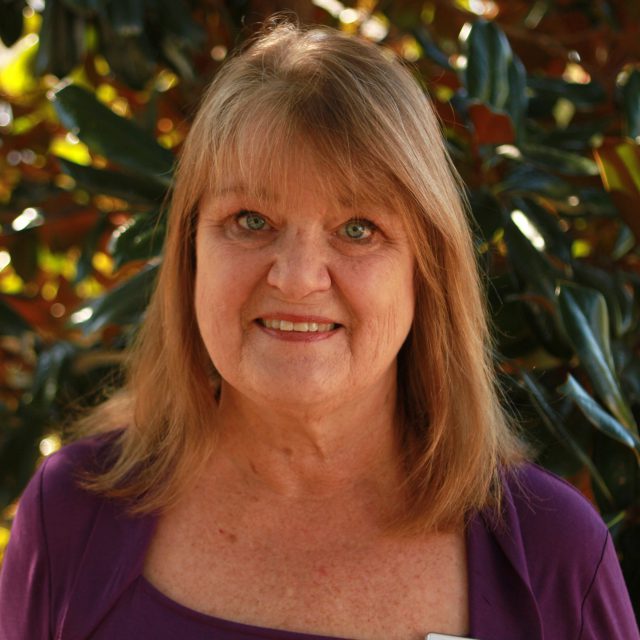 Allie is a native eastern North Carolinian who was a trial and appellate lawyer in Washington D.C. for many years before returning to North Carolina. As the president of PenderWatch & Conservancy, she has worked closely with Pender County officials on environmental issues affecting the coastal county. She is a board member of EJCan, a nonprofit organization based in Sampson County, NC that helps rural low-income and minority residents deal with the serious air, water and health problems caused by hog and poultry factory farms.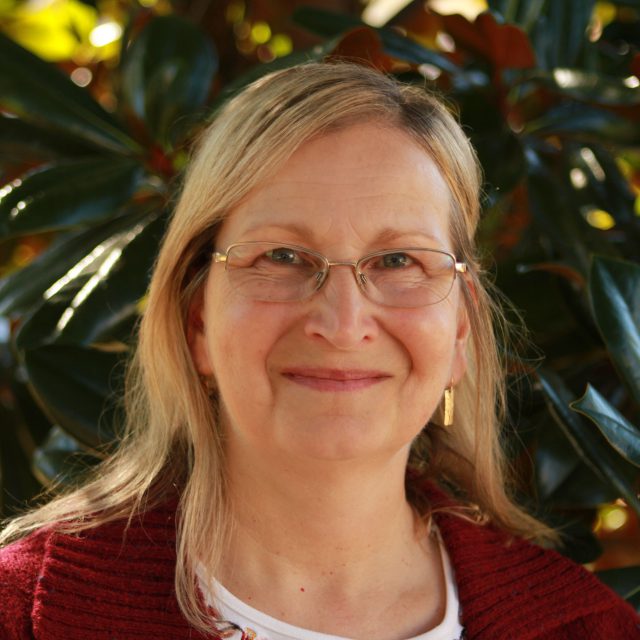 Donna and her husband Marc are part-time residents of Emerald Isle. She was an industrial microbiologist at Miller Brewing Co. in Eden, North Carolina for over 24 years. She has an education degree in secondary biology and has volunteered as an educator for the federation, Cape Lookout National Seashore, the North Carolina Aquarium in Pine Knoll Shores, the North Carolina Maritime Museum in Beaufort, Fort Macon and the Greensboro Science Center. Donna has also completed her North Carolina Environmental Education Certification.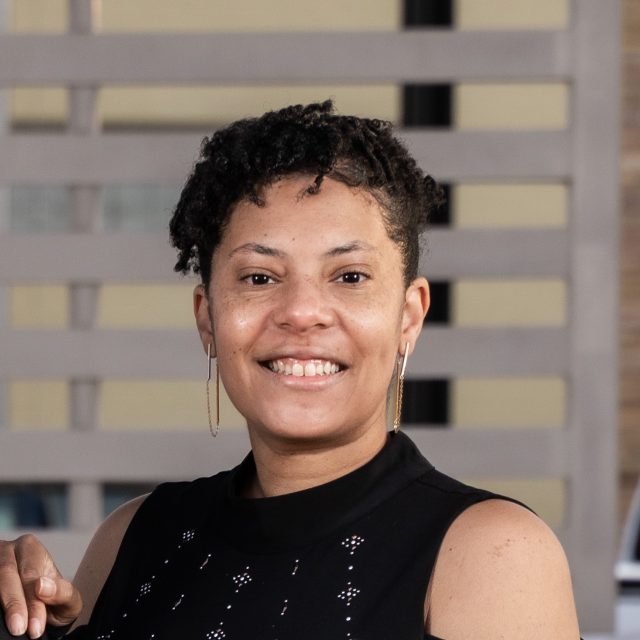 Jonelle Stovall, D.D.S. is from Goldsboro NC, and splits her time between there and Ocean City at Topsail Beach.   She received her B.S. degree in Computer Science from Duke University and her Doctor of Dental Surgery degree from the UNC-Chapel Hill School of Dentistry. She currently practices with her father at Stovall Dental in Goldsboro, the dental practice founded by her grandfather in 1950. The Stovall family are long-term community members of the historic neighborhood of Ocean City. Jonelle continues that tradition as she is a vestry member of Chestnut Chapel, the Episcopal mission on the island, is actively involved in the annual Ocean City Jazz Festival, and currently serves as Vice President for the community council. She has served on the Wayne Community College Dental Advisory Board and is a member of Alpha Kappa Alpha Sorority. However, in her spare time, you can find her fishing the Atlantic waters, keeping an eye on the dunes, or just enjoying the natural beauty of the coast.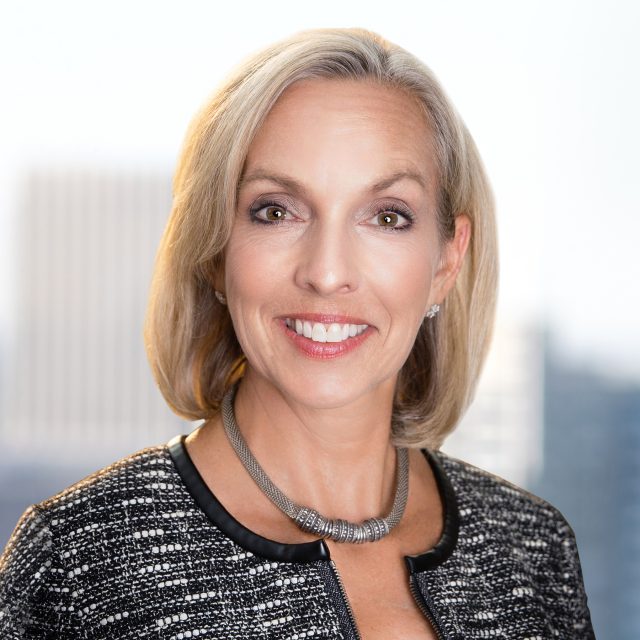 Shelli is a partner at the law firm Troutman Pepper practicing in the areas of finance, commercial real estate, and ESG/corporate governance. Shelli is a member of the firm's DE&I and Innovation Committees. Shelli recently rejoined Troutman after serving as a deputy general counsel and assistant corporate secretary for SunTrust/Truist. In addition to the Coastal Federation, Shelli serves on the board of Ser Familia and is Chair-elect of the Trust for Public Land's Georgia Advisory Board. She is a Fellow of the American College of Real Estate Attorneys and serves on the ULI-Atlanta Advisory Board.  Shelli received her A.B. from Duke University and her J.D. from Emory University. Shelli is originally from North Carolina and lives in Atlanta, Georgia, and Atlantic Beach, North Carolina with her husband Robert Rodriguez, and spends time with their three (mostly) grown children whenever she can and enjoying nature in Atlanta and on the NC Coast.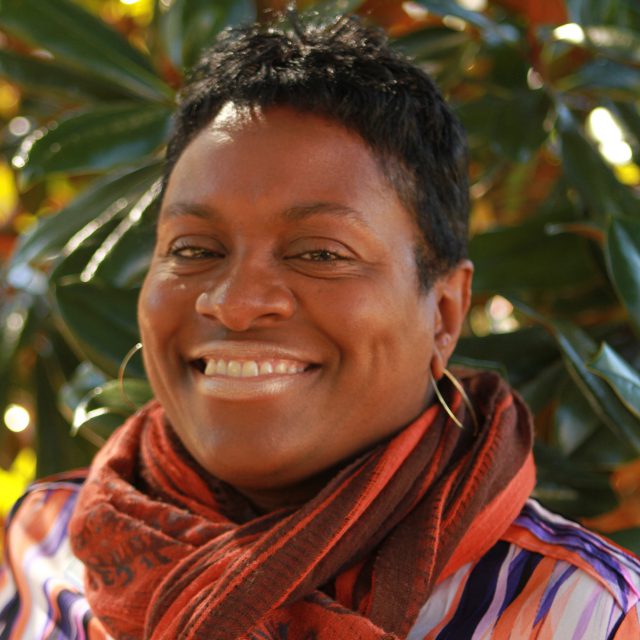 Angie Wills
Elizabeth City
Angie Wills is a native of Philadelphia, PA and is currently Executive Director/Business Officer for the Division of Student Affairs at Elizabeth City State University. Angie has experience in Community/ Economic Development and non-profit management (fund development and capacity building) in addition to small business counseling in a previous role with the N.C. Small Business and Technology Development Center. She is currently a Commissioner for the N.C. Coastal Resource Commission. Angie holds a bachelor's degree in business administration from ECSU and an MBA from Regent University.