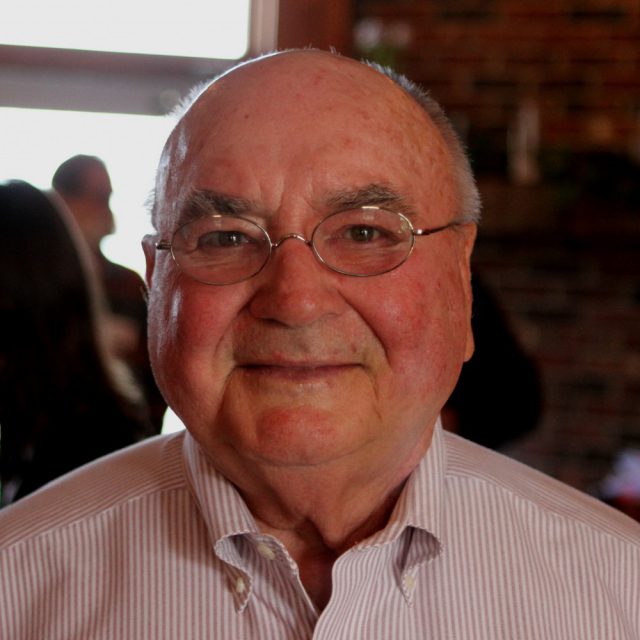 A retired corporate manager, Dick brings experience as a human resources professional, manager and executive with expertise in employee recruitment, management and organizational development. He is devoted to protecting our natural resources and strongly believes that economic and environmental interests go hand in hand. Dick is a strong advocate of effective land-use planning.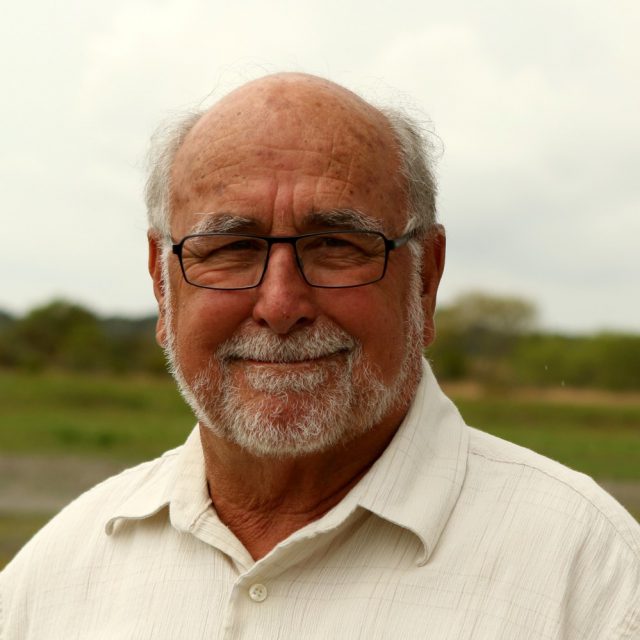 Joe has been on the faculty at Duke University for more than 30 years and directed its marine lab near Beaufort for 10 years. His scientific expertise is in estuary and ocean processes, and his public interest is in coastal water-quality conservation and restoration. Joe has served on the boards of directors of Carteret County Crossroads and the Carteret County Economic Development Council. He is currently chair of the North Carolina Sea Grant Advisory Board.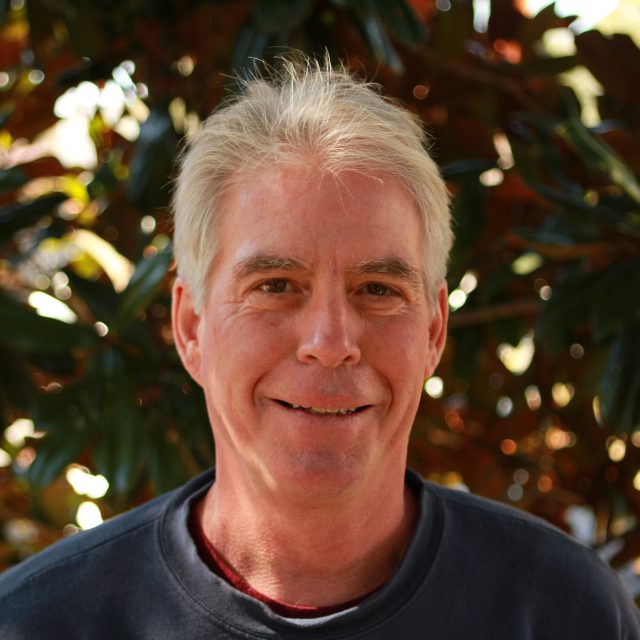 Doug is an emeritus professor of economics and former acting dean at the Meredith College School of Business in Raleigh. He is an active member of Sound Rivers, Cape Fear River Watch and Haw River Assembly. Doug serves on the North Carolina Conservation Network board of directors, the North Carolina Department of Environmental Quality Nutrient Criteria Implementation Committee and the Albemarle-Pamlico National Estuary Partnership Scientific & Technical Advisory Committee. Doug enjoys paddling, boating, fishing, biking and nature photography. He wants to ensure that all of his grandchildren are able to enjoy the beauty of the North Carolina coast in the future.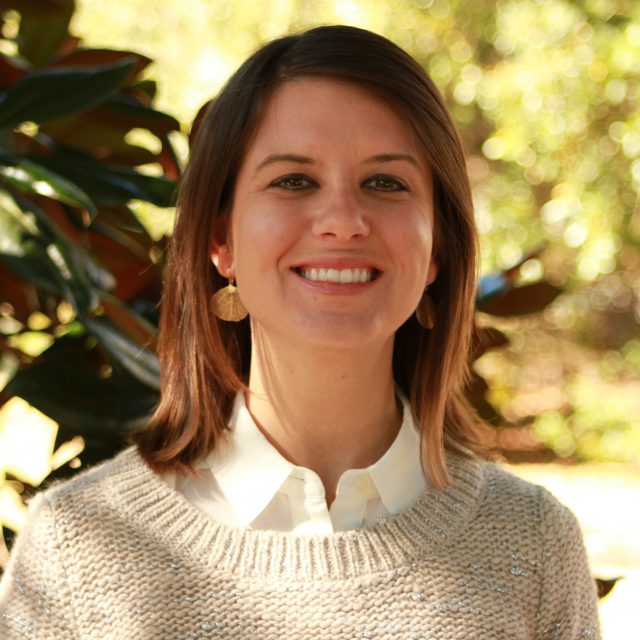 Sarah has a master's degree in public administration from the University of North Carolina at Wilmington with a concentration in environmental policy and management. She is the town clerk for Pine Knoll Shores. With her background in environmental policy, she educates community citizens about stormwater runoff and frequently collaborates with the federation to implement projects in the town.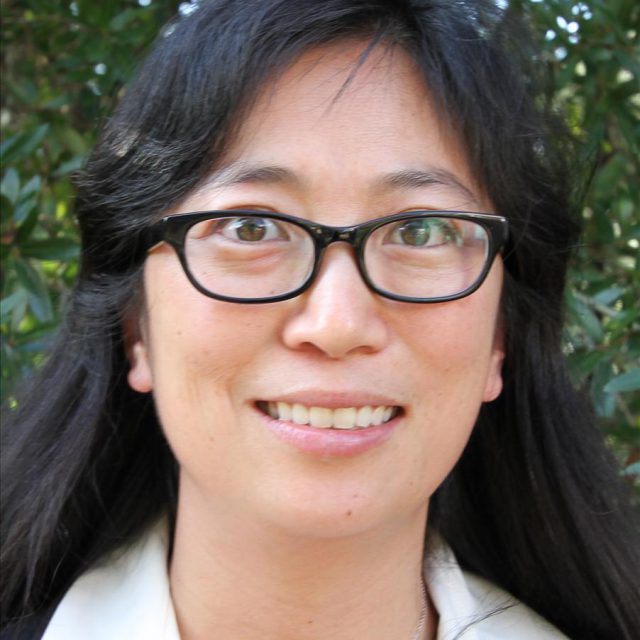 Allison is Director of Executive Education Programs, Duke Environmental Leadership Program, Duke University. She was formerly the curator of education at the North Carolina Maritime Museum in Beaufort. She and her family continue to maintain strong ties to the coast and coastal issues.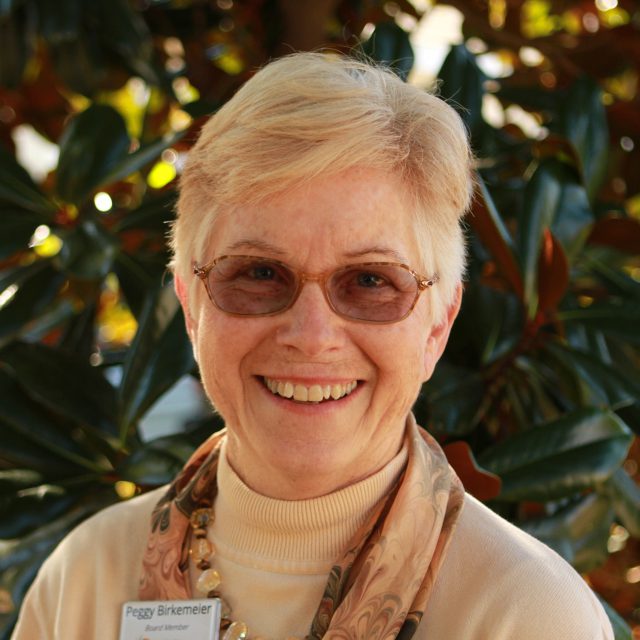 Peggy recently retired as senior associate with the North Carolina Community Foundation. She brings experiences from her nearly 32 years as a coastal North Carolina resident in Dare County. As the founder of the Friends of Jockey's Ridge State Park, she is committed to environmental education and responsible stewardship for all state parks and public lands. Being married to a coastal engineer and living on a barrier island has had a profound impact on her life.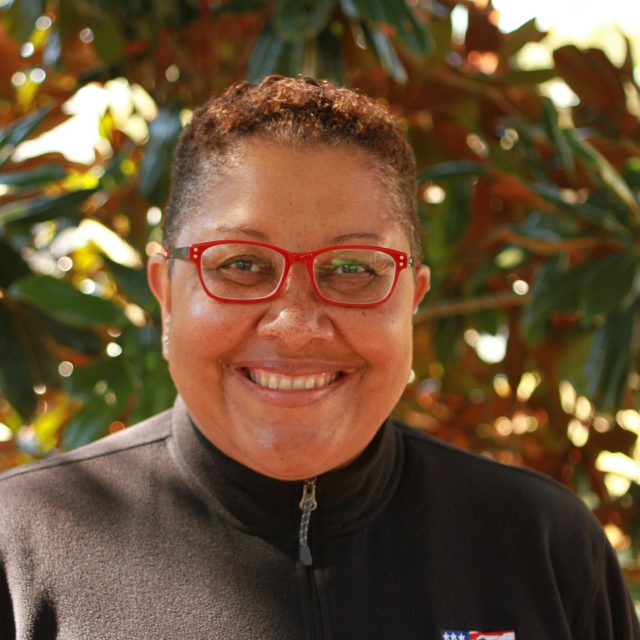 A retired Army Officer, Veronica has worked as both a federal and international civil servant (United Nations Headquarters). She is currently a consultant with expertise and specialist skills in the areas of operations, management, leadership and logistics/supply-chain management. She currently serves on the board of directors for Brunswick County Habitat for Humanity. Veronica represents the federation on the Southeastern North Carolina Environmental Justice Coalition. She has served on the North Carolina Coastal Resources Commission and is past President of Cape Fear Citizens for a Safe Environment.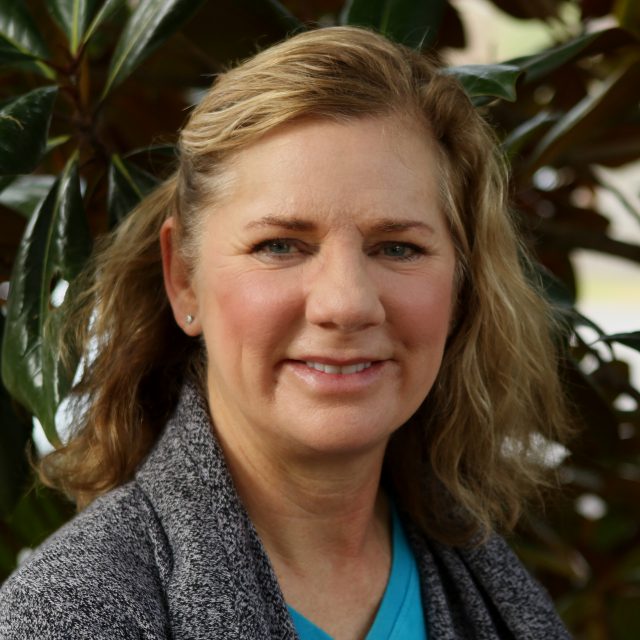 A retired New Hanover County School marine science teacher, Sandie is an alumna of both the University of Tennessee and the University of North Carolina Wilmington. Sandie has been a resident of Carolina Beach for over 30 years. She and her husband Richard own Carolina Ocean Studies, a hands-on marine environmental education company dedicated to providing experiential educational coastal boating cruises to school children throughout North Carolina. Sandie also volunteers with the Pleasure Island Sea Turtle Project and the Adopt-A-Beach program. Sandie is a backyard beekeeper, a member of the New Hanover County Beekeepers Association and a North Carolina certified beekeeper. She actively supports many environmental causes and has been a member of the federation for over 20 years.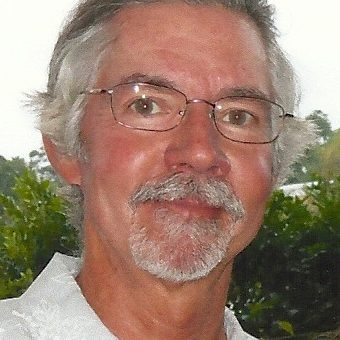 A retired public school teacher and administrator, David is an alumnus of the University of North Carolina at Wilmington and has been a resident of Wrightsville Beach for 40 years. He served in Wrightsville Beach's town government as chairman of the planning board, as an alderman and also as the town's mayor. David's past membership on community boards includes Keep America Beautiful of New Hanover County, the New Hanover County Tourism Development Authority, the New Hanover County Port, Waterway and Beach Commission and the Wrightsville Beach Museum of History. He actively supports many environmental initiatives and has been a member of the federation for over 20 years.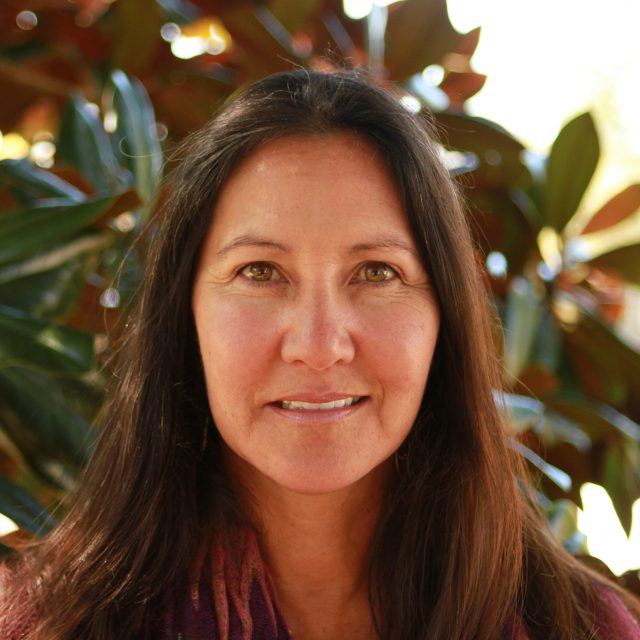 April is a longtime resident of Swansboro, and she is married to Jeff and mother to her daughter Gracie. She is the owner of Second Wind, an ecotourism business and yoga studio in Swansboro. She holds a Master of Arts degree from the University of North Carolina at Wilmington. April is assistant governor, Area 2 Rotary. She enjoys kayaking, yoga, traveling and volunteering.
Donald E. Ensley, Ph.D., M.P.H., is a public health educator with a specialty in health care administration. Don is a professor emeritus, College of Allied Health Sciences, Department of Health Services & Information Management, East Carolina University. He was one of the federation's founding board members and served as our first president in 1982. Don joined the board again to continue his passion for a healthy coast. He lives with his wife, Ramona, in Greenville.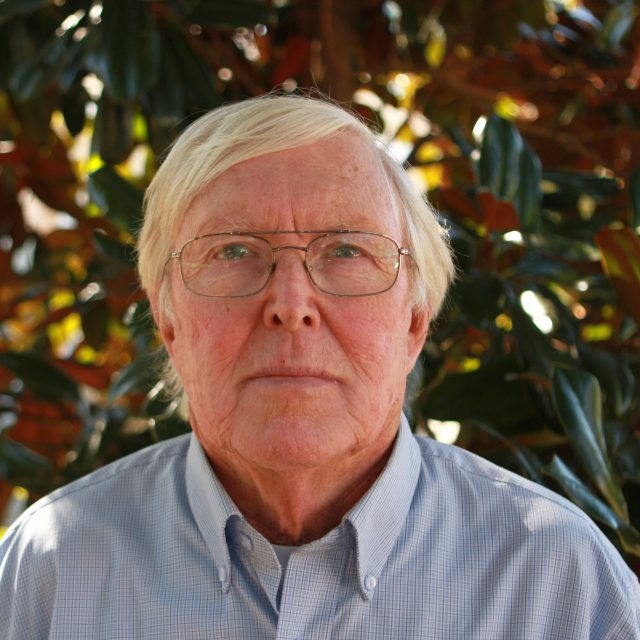 Ernie grew up in Hatteras. His father brought the first charter fishing boat, the Albatross, to Cape Hatteras in 1937. After high school, Ernie left the island to attend North Carolina State University and then teach in Raleigh and Manteo. He retired as guidance counselor at Manteo High School in the late 1990s and returned to Hatteras. He now runs the famed Albatross fleet. He and his wife, Lynne, are active in promoting local fisheries and preserving the heritage of Hatteras.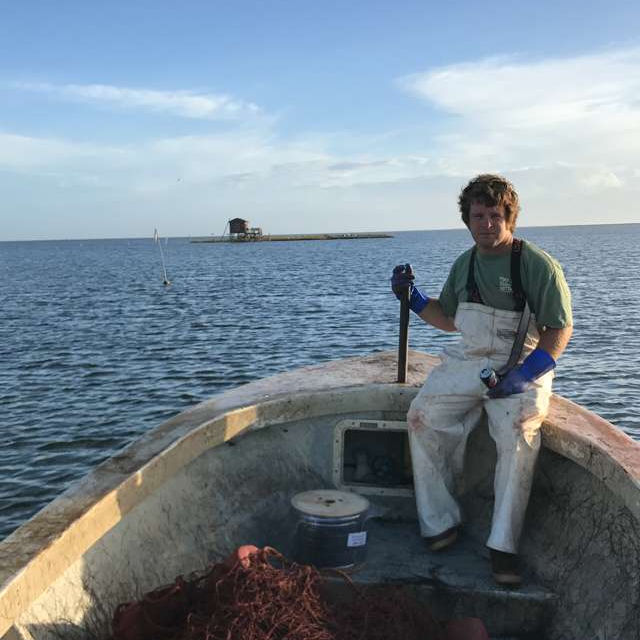 Morty is a commercial fisherman and a native of Ocracoke. He graduated from North Carolina State University in 2017 with a degree in history. As a commercial fisherman and resident of one of North Carolina's most remote islands, he understands the importance of maintaining the pristine environment that people have historically enjoyed on the North Carolina coast.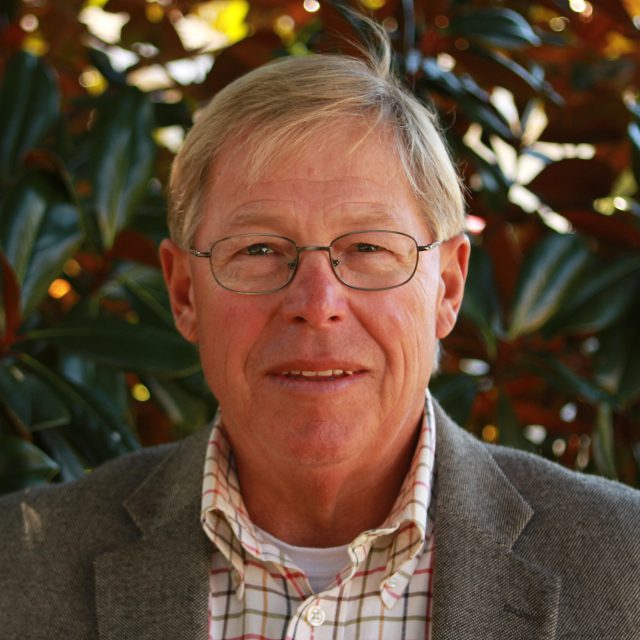 Mac is retired county extension director for the Hyde County Center of the North Carolina Cooperative Extension Service, which is part of the College of Agriculture and Life Science of North Carolina State University. Before joining the extension service over 20 years ago, Mac farmed in Hyde County. He has also worked as a commercial fisherman. He is a graduate from N.C. State with a Bachelor of Science in agricultural education and a master's in horticulture science.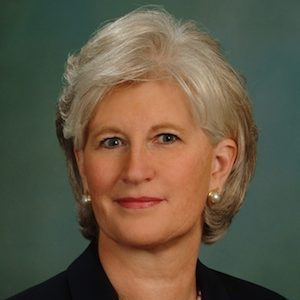 Carmen Hooker Odom is self-employed as a health policy adviser. From 2007 to 2013, Hooker Odom served as president of the Milbank Memorial Fund, a New York-based foundation that conducts nonpartisan analysis, study and research on significant issues in health policy. Before joining the fund, she was appointed secretary of the North Carolina Department of Health and Human Services by Gov. Mike Easley in January 2001. Before her appointment, she served as vice president of government relations for Quintiles Transnational Corporation in Research Triangle Park and as the group vice president for Carolinas HealthCare System (CHS). She is also an adjunct professor at the University of North Carolina at Chapel Hill's School of Public Health. Before moving to North Carolina in 1995, Hooker Odom served as a member of the Massachusetts House of Representatives for nearly 11 years and was house chairwoman of the joint committee on health care. Hooker Odom co-chaired the North Carolina Health Care Reform Commission and was a member of the North Carolina Institute of Medicine. She has served on the President's Council and Northeast Advisory Committee since 2014.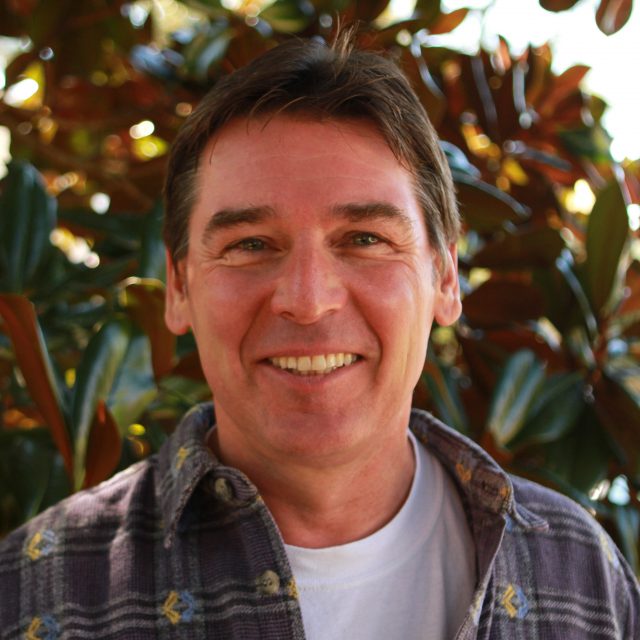 Bill is a native of New Jersey whose family has been in North Carolina since the late 1960s. Bill is an environmental senior specialist with the North Carolina Department of Environmental Quality. He serves as president of Sound Rivers, the newly merged Pamlico Tar River Foundation & Neuse River Foundation. Bill was formerly an oceanographer and environmental consultant in Hawaii and came back to eastern North Carolina initially to manage his family's textile mill in Kinston until it was sold in 2009.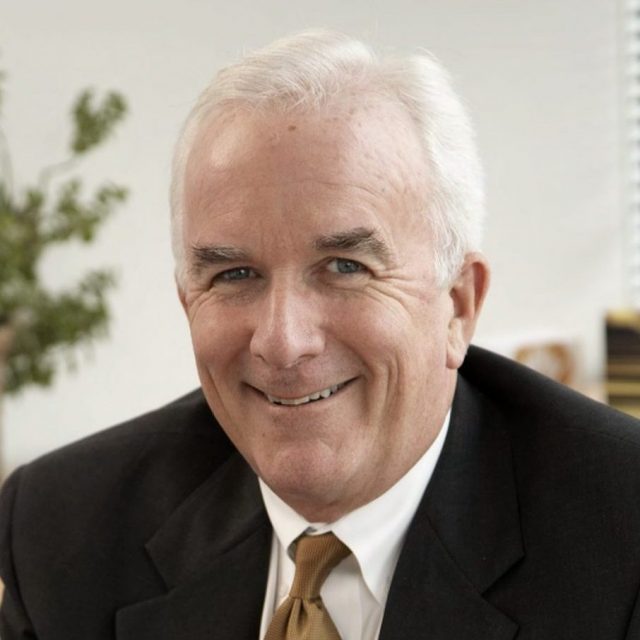 Tom recently retired as vice president and general manager at Lenovo North America. Prior to that he spent 30 years with IBM in various leadership roles. He is currently chairman of the board of trustees for Wake Technical Community College and on the boards of the North Carolina School of Science and Math and of the Economic Development Partnership of North Carolina. He is a member of the President's Council and has been a volunteer for the federation for 20 years. He grew up fishing and clamming in the waters off Long Island. He currently resides in Cary and Wrightsville Beach and is committed to protecting and preserving our coastal assets.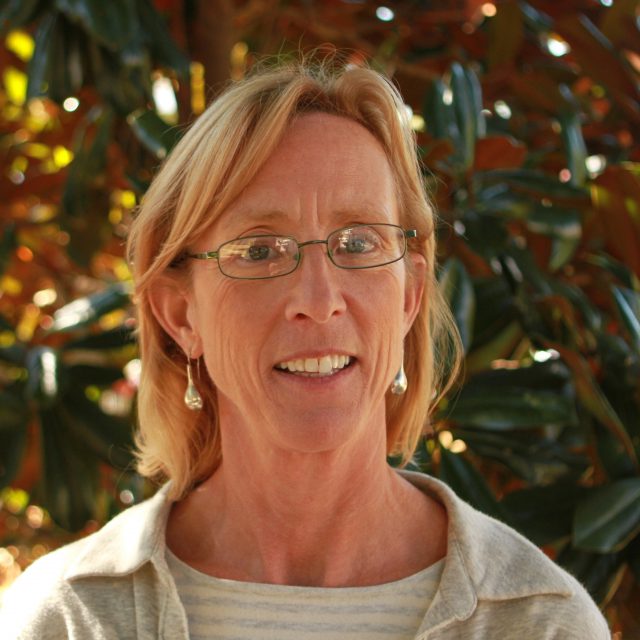 Katherine is the founder and owner of Seachange Coastal Consulting, an environmental consulting firm focused on environmental policy, fisheries and environmental conflict resolution. She has an undergraduate degree from Columbia University and a master's degree in coastal environmental management from Duke University. For 25 years she pursued a career in commercial real estate development, holding senior management positions at two major retailers and with a shopping center development corporation. She lives in Hatteras with her husband, Spurgeon Stowe.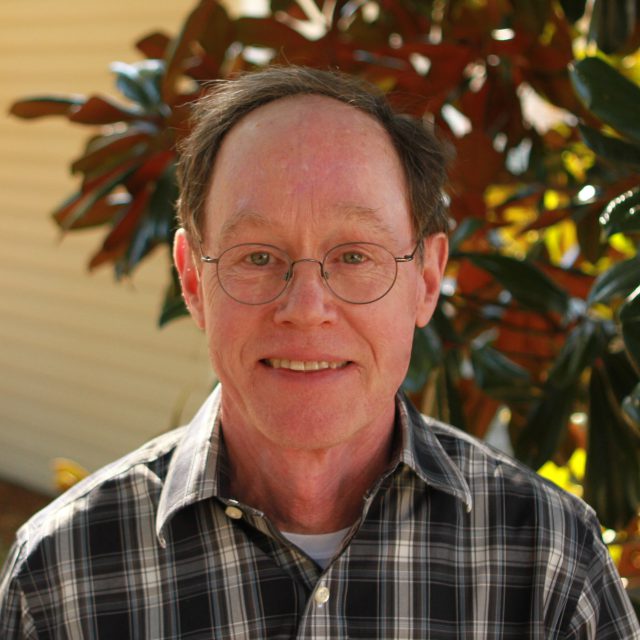 David is the retired director of the New Hanover County Library System in Wilmington, North Carolina. He is Treasurer of Cape Fear Audubon Society and serves on the board of Piedmont Trust. David enjoys reading, traveling, gardening and birdwatching.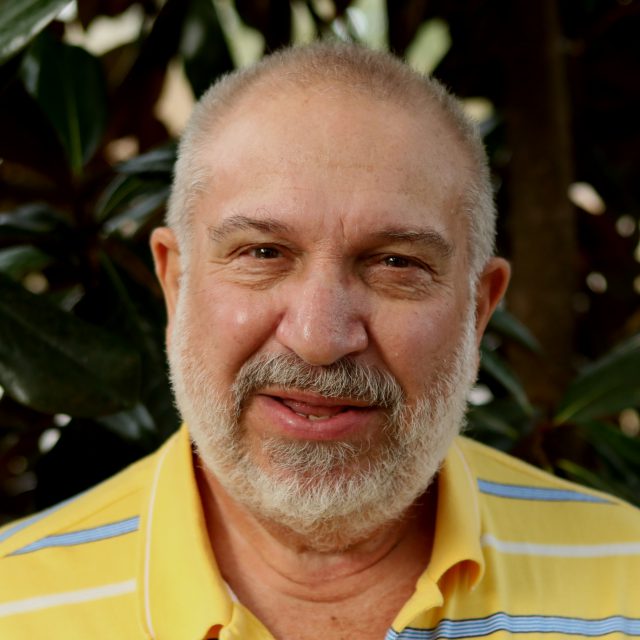 Rich, a retired engineer, moved to Brunswick County with his wife, Claudia, in 2005. He was first introduced to the federation a year later when he attended meetings about the Lockwood Folly River. Rich has assisted with federation projects by volunteering his time in various ways including performing flow monitoring on the Lockwood Folly. Rich is the chairman of the Environmental Issues Committee for the Alliance of Brunswick County Property Owners Associations and is a student of the Osher Lifelong Learning Institute at the University of North Carolina at Wilmington.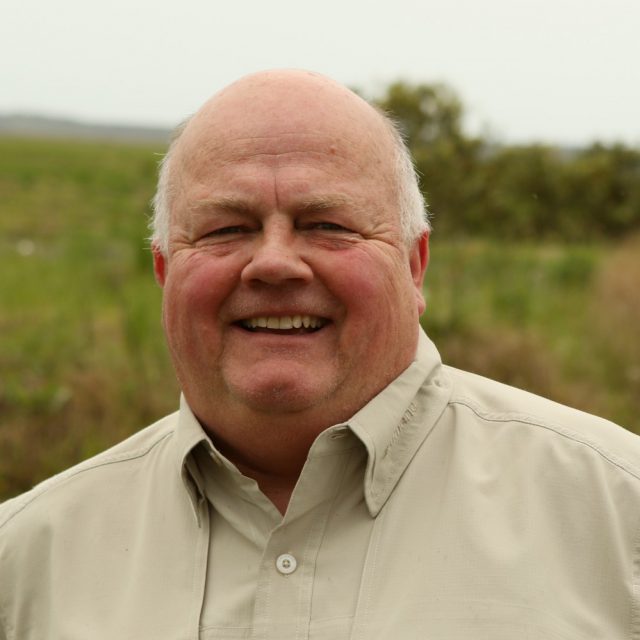 Lewis is a Morehead City native who went to high school with federation founder, Todd Miller. He has taken an active interest in coastal environmental issues since high school. Lewis is a senior account executive for Underwriters Labs and he travels a large territory in 21 states.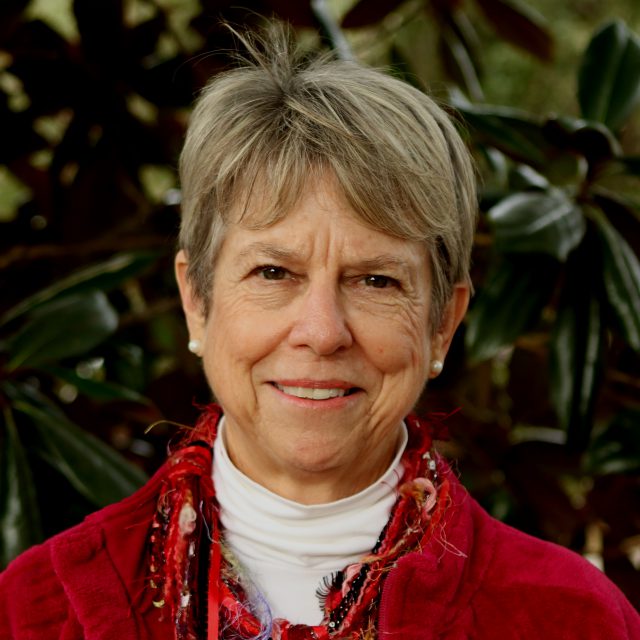 JoAnne is originally from the San Francisco Bay Area of California. She taught marine science and biology in Wilmington and Morehead City before her 34-year career as education curator at the North Carolina Maritime Museum in Beaufort. Since retirement in 2009, she has volunteered for the Core Sound Waterfowl Museum and Heritage Center, the Rachel Carson National Research Reserve, the North Carolina Maritime Museum and helps the lead birdwatching field programs for the federation and helps with special programs and events. She has lived in the Down East community of Gloucester since 1971 with her husband, Allyn.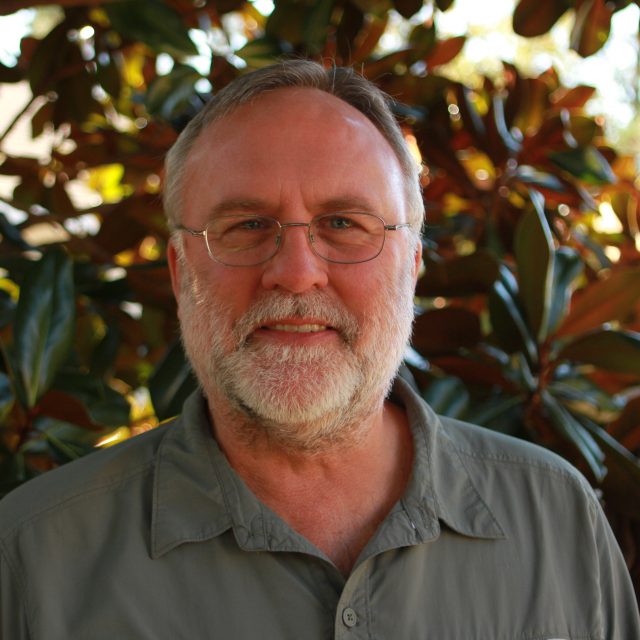 John is an environmental attorney; John represents communities across North Carolina facing threats from landfills, incinerators, wastewater discharges and overdevelopment. He is counsel for N.C. WARN, a watchdog group tackling climate change, and represents several groups concerned about energy and utility issues. John is one of the federation's founding board members.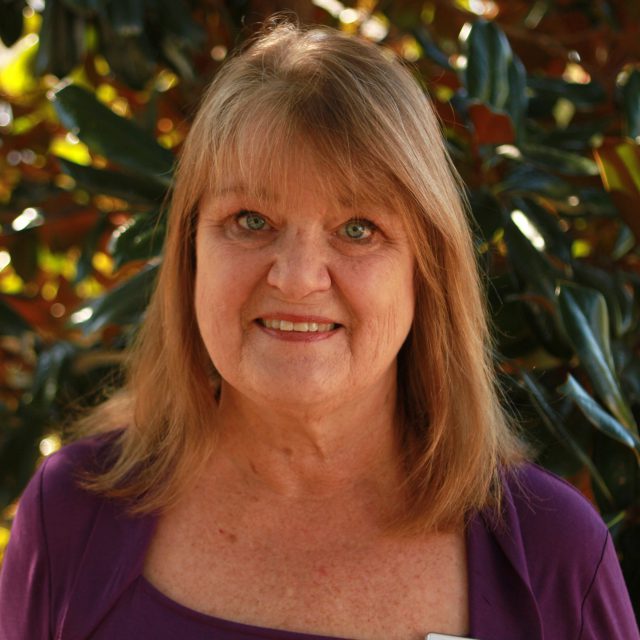 Allie is a native eastern North Carolinian who was a trial and appellate lawyer in Washington D.C. for many years before returning to North Carolina. Allie is the president of PenderWatch & Conservancy and in that capacity, works closely with Pender County officials on environmental issues affecting the coastal county. She was a leader of the opposition to the proposed Titan Cement Plant – Stop Titan; is a board member of Rural Empowerment Association for Community Help (REACH), a nonprofit organization in her native Duplin County that helps low income and minority residents deal with the serious air, water and health problems caused by hog and poultry factory farms; and is a member of the Southeastern North Carolina Environmental Justice Coalition.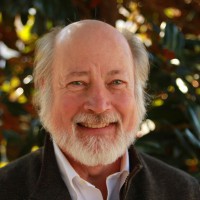 Bland is the Kenan Distinguished Professor of English and Creative Writing at the University of North Carolina at Chapel Hill; the longtime pianist for both the Tony Award-winning Red Clay Ramblers and the Coastal Cohorts of King Mackerel & The Blues Are Running renown; and the author of eight books about coastal North Carolina. His latest, Little Rivers & Waterway Tales: A Carolinian's Eastern Streams was published by UNC Press (Fall 2015), with photography by his wife, Ann Cary Simpson.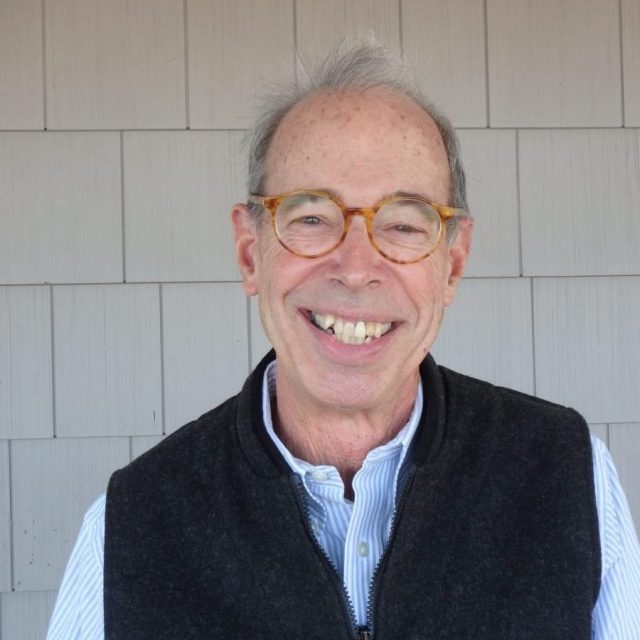 Bill is a native North Carolinian and a graduate of Davidson, Middlebury and General Theological Seminary in New York with degrees in English literature and theology. A retired Episcopal priest, he has served in New York City, Roanoke Rapids, Tarboro and Columbia. He is a classical piano student. The shore of the Little Alligator River in Tyrrell County has provided a weekend and eventually permanent home for him and his wife Frances since 1993. They enjoy inshore fishing. He has been active with the North Carolina Coastal Federation in marine debris removal and oyster restoration. He has served on the Northeast Advisory Committee since 2014.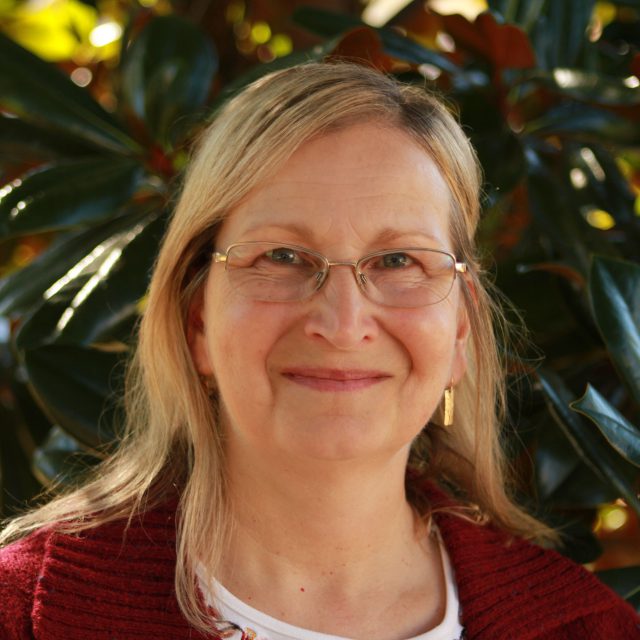 Donna and her husband Marc are part-time residents of Emerald Isle. She was an industrial microbiologist at Miller Brewing Co. in Eden, North Carolina for over 24 years. She has an education degree in secondary biology and has volunteered as an educator for the federation, Cape Lookout National Seashore, the North Carolina Aquarium in Pine Knoll Shores, the North Carolina Maritime Museum in Beaufort, Fort Macon and the Greensboro Science Center. Donna has also completed her North Carolina Environmental Education Certification.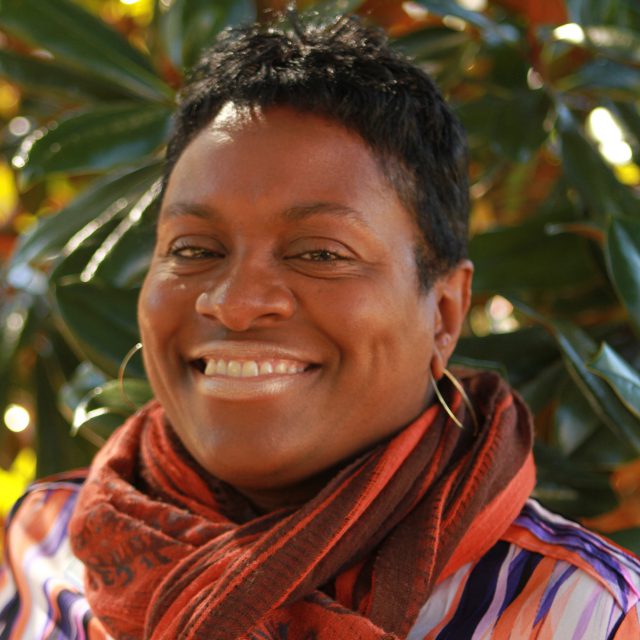 Angie Wills is a native of Philadelphia and is currently works with River City Community Development Corp. in Elizabeth City as the program manager for River City YouthBuild, a national program that provides youth transformation for high school dropouts. After moving to North Carolina in 1987, Angie was a small business counselor for the North Carolina Small Business and Technology Development Center at Elizabeth City State University. Angie has numerous years of experience in fund development, strategic planning and capacity building. She holds a bachelor's degree in business administration from ECSU and a MBA from Regent University.