A coast that is free of marine debris.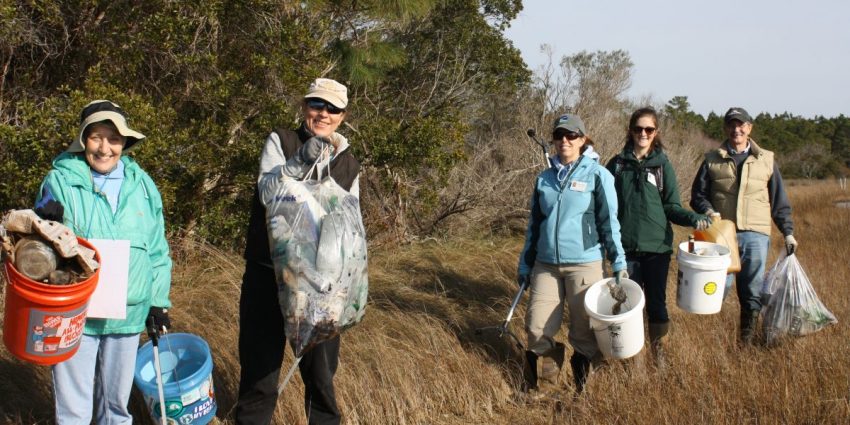 Marine debris, or litter that has made its way into and around coastal waterways, is dangerous to fish, birds, wildlife and people. The vast amount of trash results from storms, accidents or simple carelessness. Debris can result from lost fishing gear, damage to structures caused by storms, abandoned or lost vessels, accidental or intentional spills and from people who toss away or lose their trash in waterways.
To reduce the overall volume of marine debris, the federation will:
Educate people to discourage littering and recruit help in cleaning up coastal areas.

Organize cleanups with volunteers, contractors and commercial and recreational fishermen to remove lost crab pots and significant existing debris from coastal waterways. The federation will continue to seek funding from the North Carolina General Assembly to support the statewide Lost Fishing Gear Recovery Project.

Advocate for better building codes, vessel removal ordinances and fishing guidance that make the coast less vulnerable to damage from storms and which discourage the abandonment of fishing gear.

Develop and promote a collaborative coastwide strategy for reducing marine debris.
The application period for "on-water" cleanup assistance relating to its annual Lost Fishing Gear Recovery Project is closed for 2019.
Learn more about some of our projects