A coast that is free of marine debris.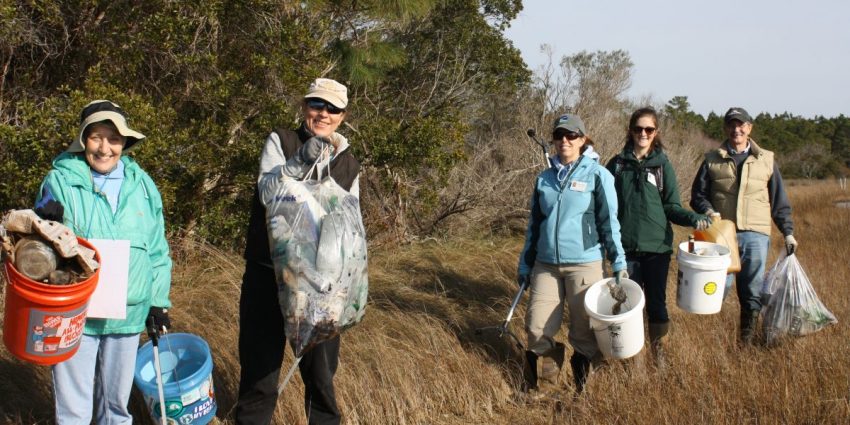 Marine debris, or litter that has made its way into and around coastal waterways, is dangerous to fish, birds, wildlife and people. The vast amount of trash results from storms, accidents or simple carelessness. Debris can result from lost fishing gear, damage to structures caused by storms, abandoned or lost vessels, accidental or intentional spills and from people who toss away or lose their trash in waterways.
To reduce the overall volume of marine debris, the federation will:
Develop the N.C. Marine Debris Action Plan that will involve public action to reduce marine debris, conducting school-age programs, conducting the Lost Fishing Gear Recovery Program and pursue improving debris prevention rules.
Conduct at least 15 community cleanups paired with a communications strategy designed to achieve education objectives.
Implement best management practices to reduce debris from shellfish farms and publicize techniques with shellfish growers.
Reduce microplastics in the coastal environment by encouraging the reduction of single-use plastics and disposables.
Large-scale Coastal Cleanup Underway
A massive cleanup effort is currently underway along the North Carolina coast that is targeting the removal of both small and large scale debris that resulted from Hurricane Florence.
The North Carolina General Assembly allocated $400,000 to North Carolina Division of Marine Fisheries to partner with the Coastal Federation to clean up marine debris that fierce winds and waves of the storm dumped along coastal waters. Read more about progress on this effort here.