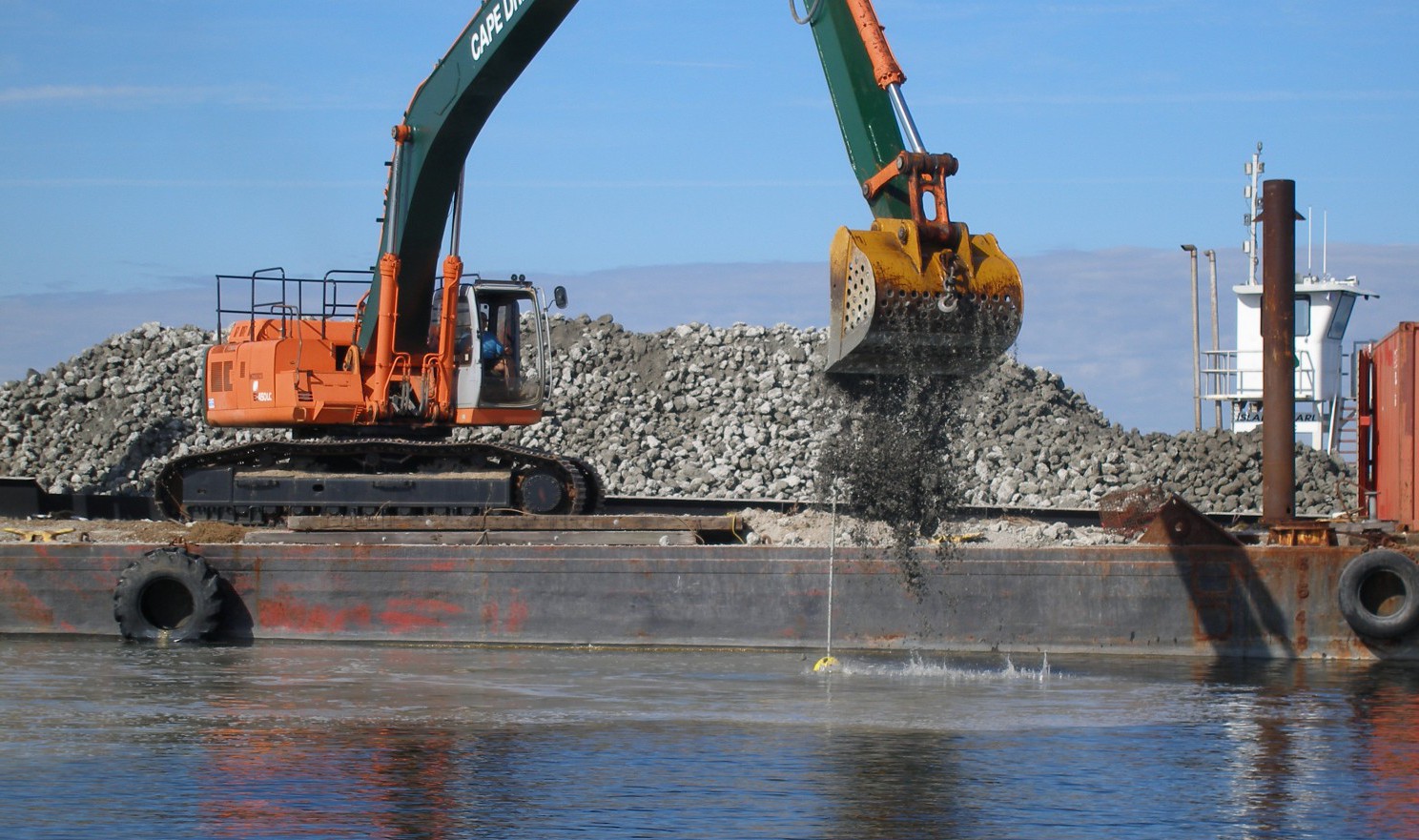 One thing many people don't realize is how much a coastal restoration project looks like a construction project. That's because it IS a construction project, just one that builds marine habitats instead of houses and roads. In many cases, the same materials, construction equipment, and contractors are used.
One project that demonstrates the economic benefits of oyster restoration is our large-scale project to build oyster sanctuaries at Crab Hole and Clam Shoal, funded by the American Recovery and Reinvestment Act in 2009. Our long-term partner, the National Oceanic and Atmospheric Administration was the granting agency. The Federation partnered with many agencies, universities, groups, and private companies on the project, which was among a handful nationwide that were awarded, and the only one awarded in North Carolina.
From 2009-2012 the Federation, NC Division of Marine Fisheries, and private marine contractors:
Built 56.63

acres of reefs at Clam Shoal and Crab Hole

Deployed 52,978

tons of rip rap to create the reefs

Created 190

temporary jobs at a time when the state's unemployment rate was over 10%
This project accelerated the state's sanctuary program- getting them to their acreage goals nearly seven years earlier than expected. In addition, this project established a good working relationship between the Federation and DMF and created the framework for how oyster sanctuaries are built in NC. Since this project, the Federation has partnered with the state to build:
and was awarded a grant in 2023 to build an additional 120 acres of sanctuary reef by 2026.