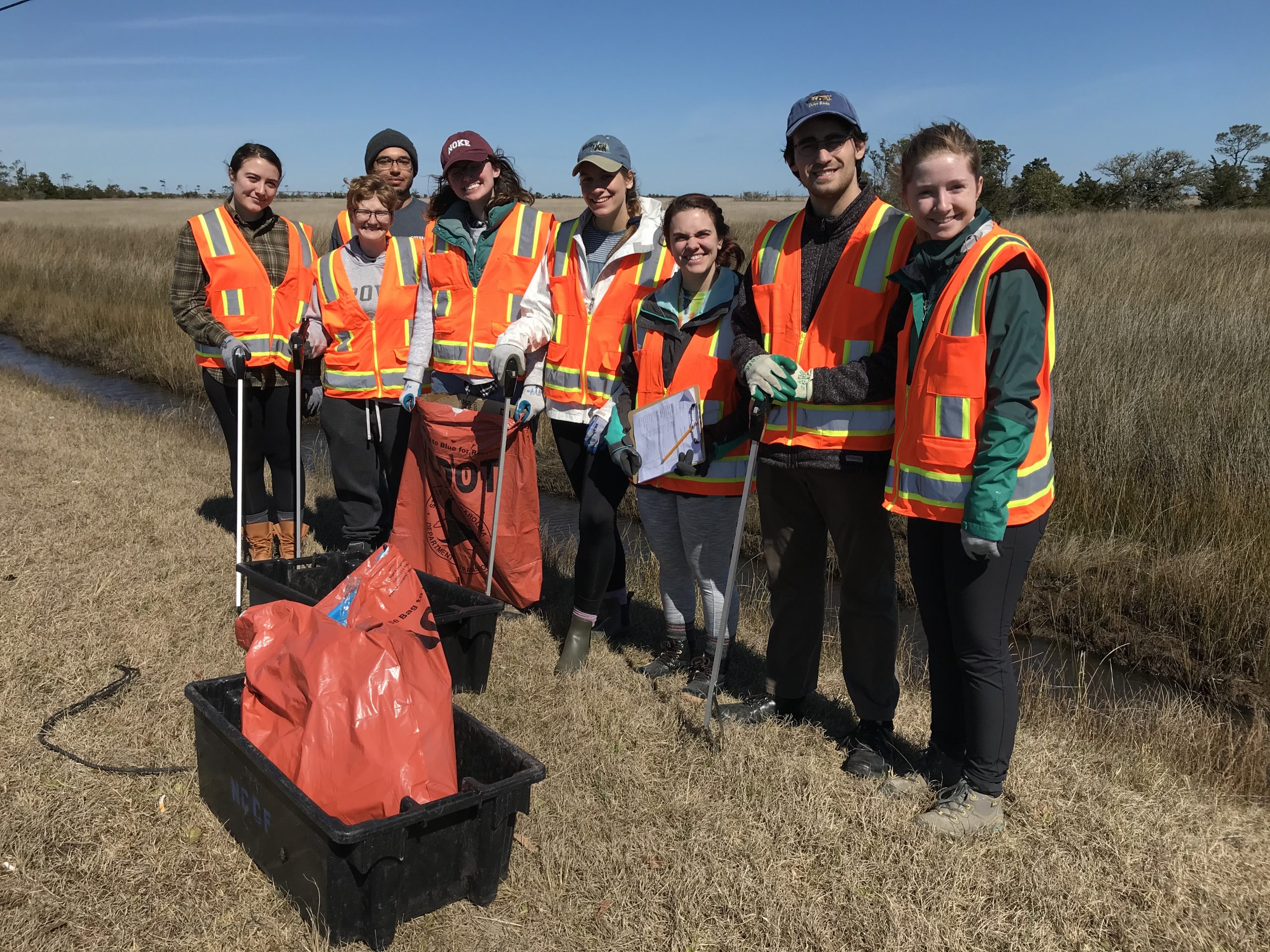 The Coastal Federation works with local volunteers to collect and remove marine debris throughout the coast. This helps protect local wildlife, salt marshes, and marine life. Every year, we host community organizations, volunteers, and school and college groups from around the country to come help keep the North Carolina coast safe and beautiful.
Along our coast, litter is dangerous to wildlife that mistakes it for food or becomes entangled in trash items. It is also a hazard to humans and hurts our economy.
Litter:
is dangerous to wildlife that mistake it for food
can be lethal when wildlife becomes entangled
is a safety hazard to humans (broken glass, anyone?)

can damage boat propellers, and clog boat intakes, causing costly engine damage and safety hazards

damages our economy as it degrades the beauty of the coast
One way to help reduce marine debris is to participate in a prescheduled local cleanup or organize your own cleanup with the help of our checklist. You and your family can remove litter in your yard, a nearby park, or a local shoreline! With the Marine Debris Tracker App, you can collect data to share with researchers. This citizen science data can be used to influence decisions on policy, draw scientific conclusions, or be used in other research. We appreciate your help collecting as much data as possible! Tag us in your cleanup photos so we can thank you for your help. Follow along with other marine debris activities along the coast @DebrisFreeNC.
Federation-led cleanups continue throughout the year and are focused on maintaining our project sites and properties, such as our living shorelines and conservation easements. Cleanup partners and locations may vary based on site conditions and the amount of debris. Stay updated at nccoast.org/events for cleanups in your region!
Thank You to Our Sponsors: