Executive Director to speak at State of Change discussion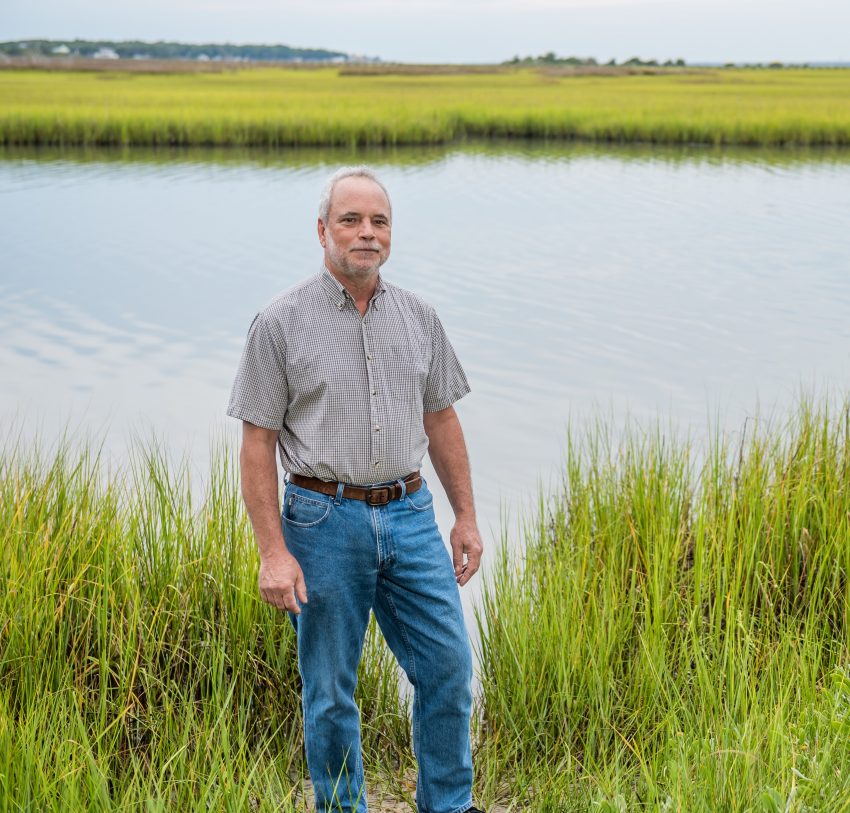 Climate change and how the warming globe will affect us is a massive topic and it can be a difficult one to fully understand, that's why PBS North Carolina, NC Science Festival, and the North Carolina Museum of Natural Sciences are hosting a screening and discussion called 'The State of Change'. Our very own Todd Miller will be speaking at the event along with several other experts on Thursday, April 21st at 7:00 pm.
The town meeting will take place at the Museum of Natural Sciences in Raleigh and it's free to attend. You can also tune in to the live stream of the event. To learn more about the topics that will be addressed and to register visit, here.
Groups bring awareness to dangers lurking in the Cape Fear River
March marked Fish Consumption Month for the Cape Fear River, throughout the month the Federation along with many other organizations including the Duke University Superfund. The goal of fish consumption month is to highlight the dangerous chemicals that are found within the Cape Fear River and how many people are unknowingly ingesting those chemicals when they consume fish from the river.
That's where the Stop, Check, Enjoy! campaign came in, as a way to educate the communities that are relying on fish from the river to supplement their diet. Numerous outreach events were held throughout the month. Learn more about their efforts by checking out this news story from WRAL.
Coastal Federation teams up with Rotary Club to educate students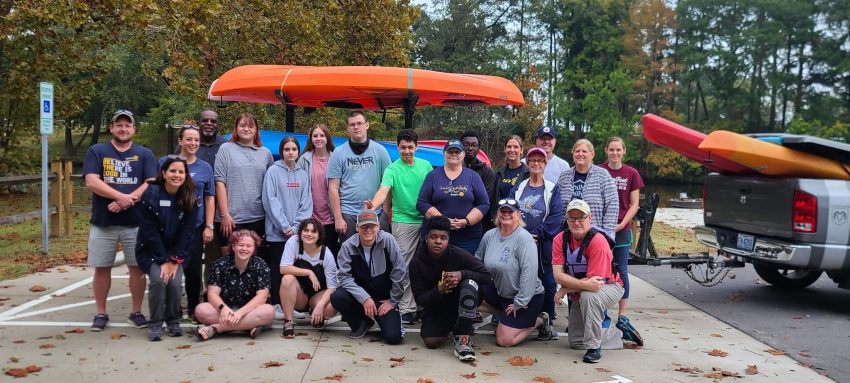 With support from the Rotary District Grant Program, the Maysville Rotary teamed up with the North Carolina Coastal Federation to provide STEAM-focused (science, technology, engineering, arts & mathematics) enrichment programming for students in Jones County. The groups partnered with staff at Jones Senior High School and Jones County Parks & Recreation to create three field trip opportunities that would allow students to be immersed in coastal science through hands-on activities and stewardship opportunities.
The first program took place along the Trent River in Pollocksville. Students participated in an exciting day of kayaking paired with a lesson on local water quality. For many, it was their first-time kayaking, and the group was able to interact with local Rotarians while having the opportunity to learn about the river and its wildlife. By using simple nets in the river, they explored the shoreline and took home a better understanding of how the quality of the water can influence aquatic life and the health of the local community.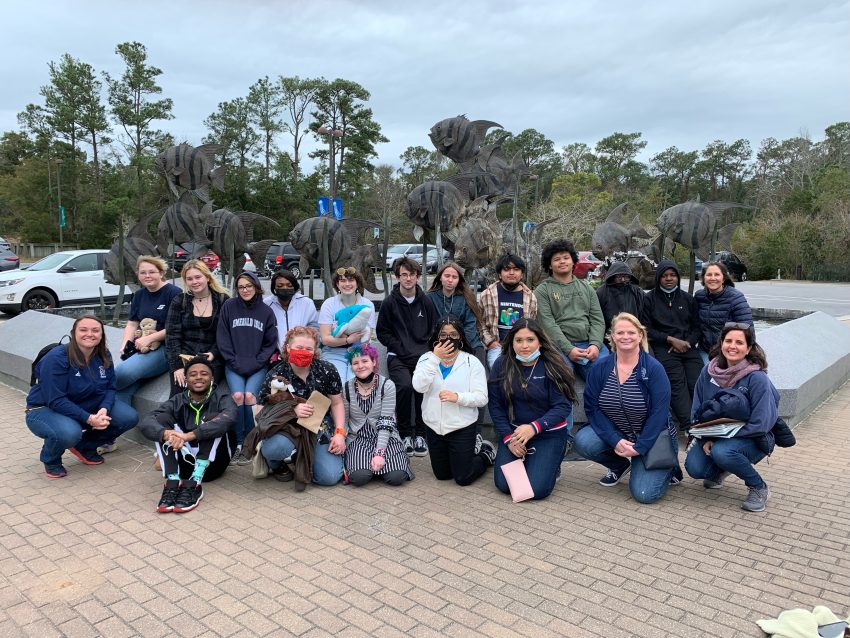 On their second trip, students visited the NC Aquarium at Pine Knoll Shores and were able to participate in a special behind-the-scenes tour to see many animals up close. One theme presented throughout the day included conserving and protecting our valuable coastal resources.
Lastly, the group visited Hammocks Beach State Park in Swansboro, where they participated in a service-learning project to benefit the Park. The group also learned about the various oyster, living shorelines, and stormwater management efforts on site.
Celebrating Earth Day
Spring is in full swing which means we're once again getting ready to celebrate Earth Day! Every year since 1970 Earth Day has been celebrated on April 22nd. Annually more than 190 countries join in on the movement, with more than 1 billion people taking part in events and efforts as part of Earth Day.
Here at the Coastal Federation, there is no shortage of events that we'll be taking part in. Leading up to the big day, our Coastal Educators have been busy taking part in smaller private events and coastal clean-ups including one that took place in Wards Creek in the Down East area of Carteret County with students from East Carteret High School. Staff will also be joining in on the Climate Carnival that is being held at the North Carolina Aquarium at Pine Knoll Shores.
On April 23rd staff will be out at Sturgeon City for their big Earth Day Celebration from 10:00 am to 3:00 pm, you can learn more about joining in on those festivities here.
If you're in the Outer banks we hope you'll come out to the Earth Fair event on April 22nd, from 1:00- 4:00 pm at Dowdy Park in Nags Head. Our awesome staff will have a booth set up at the event.
Our awesome educators will be taking part in the Earth Day Youth Summit on Friday, April 22nd, at the Cameron Art Museum from 5:00 pm to 6:30 pm.
If you're looking to get a little more hands-on and roll up your sleeves in the Wilmington area we've also got you covered. Staff in that area will be leading a rain garden clean-up effort as part of Work on Wilmington. Volunteers are encouraged to join us at Bradley Creek Elementary School where we will be removing invasive plants, pulling weeds, removing debris, and spreading mulch in the schoolyard rain gardens and stormwater wetlands to promote the functionality of the gardens. Registration for this event is required.
Also, in Wilmington, we'll be joining in on the Wilmington Earth Day event at Long Leaf park from 12:00 pm to 5:00 pm.
Our staff will also be joining in on EarthShare North Carolina's Corporate earth day event in Raleigh from 8:00 to 10:00 am at Market Hall.
Celebrating a successful Lost Fishing Gear Recovery Program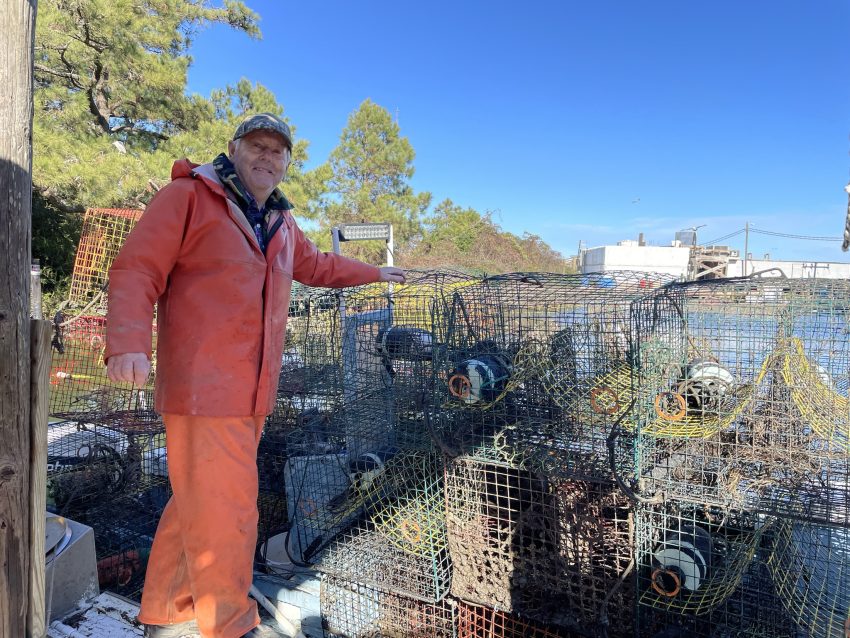 In January, the Federation along with help from 48 commercial watermen and women kicked off the annual Lost Fishing Gear Recovery program where crews go out on the water searching for lost crab pots. Once pots are found they are pulled from the water and brought back to the Coastal Federation where they are either returned to the fishermen and women who own them or are properly discarded. This year the crews were able to find and remove 1,893 lost crab pots from our coastal waters in the three Marine Patrol Districts.
In Marine Patrol District 1, whole pots, in good condition, recovered from the Albemarle and Pamlico Sound areas, were sorted, stored, and made available for the rightful property owners to reclaim. More than 80% of these crab pots were claimed by their rightful owners through this process. This supports the coastal economy, as the value of a used crab pot put back into the industry, is much greater than scrapping the gear for metal at pennies per pound.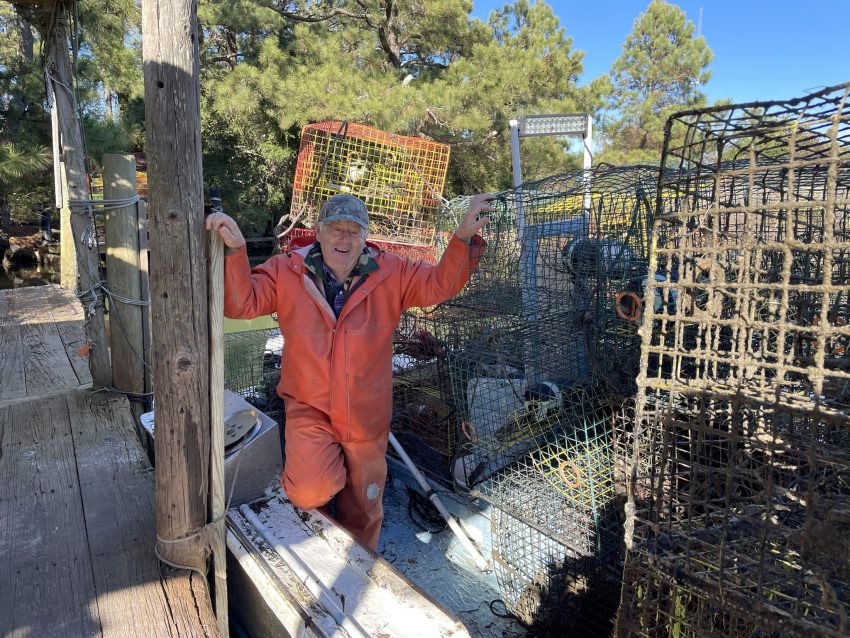 This program is incredibly important to helping us reach our goal of having coastal waters that are free of marine debris. We are so appreciative of all of the hard work our contracted crews did over the course of the month!
Learn more about our marine debris work, here.
Bringing Back America's Estuaries
This month we continue our journey back through the past four decades, this month we travel back to 1995. It was in 1995 that the Coastal Federation, along with seven other organizations from around the country, formed Restore America's Estuaries. Restore America's Estuaries is a national coalition that has a common goal of restoring nationwide estuaries. Then, in 1996 the Coastal Federation, as one of 11 regional estuary environmental groups, helped draft a federal bill by Restore America's Estuaries to restore one million acres of estuarine habitat by 2010.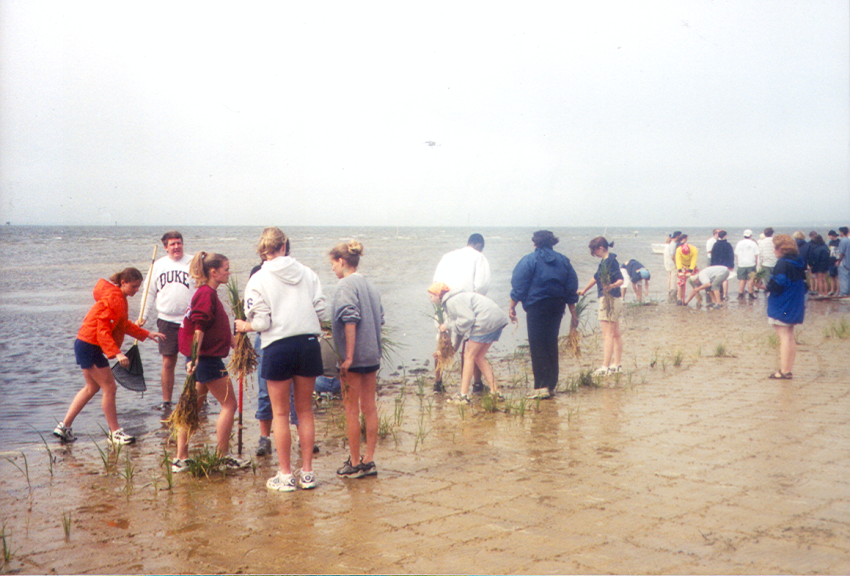 The Federation is proud to still be a member of Restore America's Estuaries.