Spring is on its way! Get your yard ready for "April showers" with tips from Smart Yards. By simply redirecting one downspout, you can steer 12 gallons of rainwater per minute into your yard (and away from pollution).
The whole family can get involved. Spring break is the perfect time to revisit our Distance Learning Lab! Follow our age-specific guides to get the best fit and inspire the next generation of coastal scientists. Tag @nccoastalfed on social media to let us know what you enjoyed.
Paddle for the Coast takes to the water
This September paddlers from the Wrightsville Beach Outrigger Canoe Club (WBOCC) will embark on an incredible 120-mile trip up the coast! They'll be starting in Sunset Beach and will end their journey at the future site of the Center for Coastal Protection and Restoration in Bogue Sound. The tip is set to begin in September and will take the team several days to complete.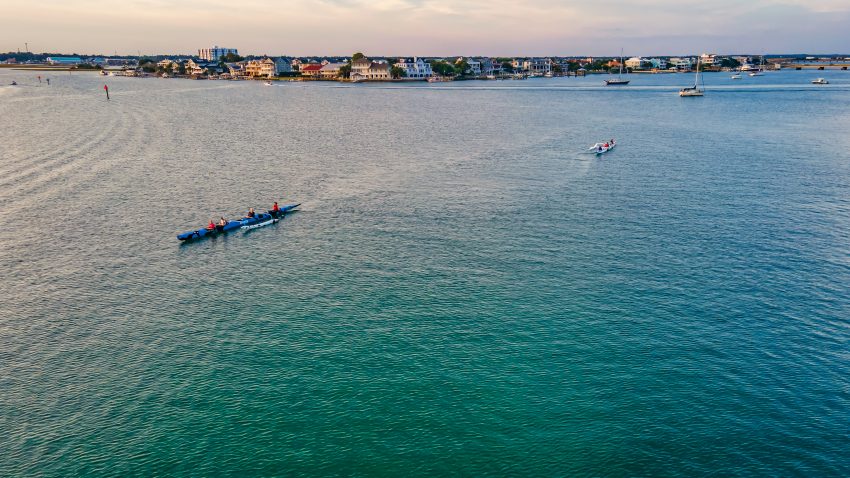 The group, led by our very own Coastal Advocate Kerri Allen is hoping to honor their connection with the water by fundraising for the Coastal Federation's projects that are aimed at protecting and restoring our coast.
The crews with WBOCC say they hope to bring awareness to the importance of having a coast that is free of marine debris and how having good water quality is crucial if we are to continue enjoying the beautiful waters that North Carolina's coast has to offer.
They'll be gearing up for this massive undertaking and looking for others to join their efforts over the coming months and they'll need your support. Follow along on their journey, learn more about the rich history of outrigger canoeing, and how you can get involved in the campaign, here.
Coastal Federation hosts Alternative Spring break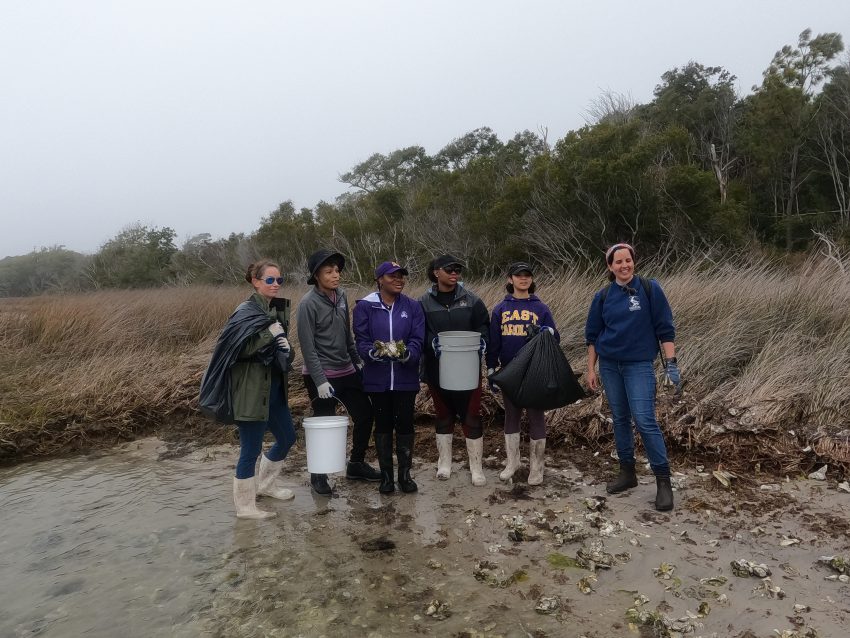 This month the Coastal Federation was excited to welcome an amazing group of 5 students from East Carolina University as part of an alternative spring break. These students spent the week of March 7-11th helping us with a variety of tasks, from bagging oyster shells and learning about oyster reefs, to helping to educate young students in Swansboro about stormwater, to even working to maintain some of our great hiking trails this group jumped in with so much enthusiasm and an eagerness to learn.
We've been lucky enough to host students from local universities since 2010, and we are so proud of the work they put in all week long.
Recycle for Reefs is off to a great start!
The Federation's Recycle for Reefs program is off to a great start in 2022, thanks to the support of hundreds of Federation members who made a special year-end gift in 2021 to expand this program.
Thanks to your enthusiastic support we met our matching challenge, raising $34,903 in 2021, plus $30,000 in matching funds! Your generous giving will allow us to expand this program to more than 30 recycling locations coastwide where restaurants and individuals can drop off their oyster shells, which the Federation recycles to create new oyster reefs.
Instead of dumping these valuable shells in the landfill, we're returning them to the ecosystem to restore oysters that filter the water and provide habitat for other species. While our matching challenge is complete, you can still support the shell recycling program here.
Taking a look back to 1989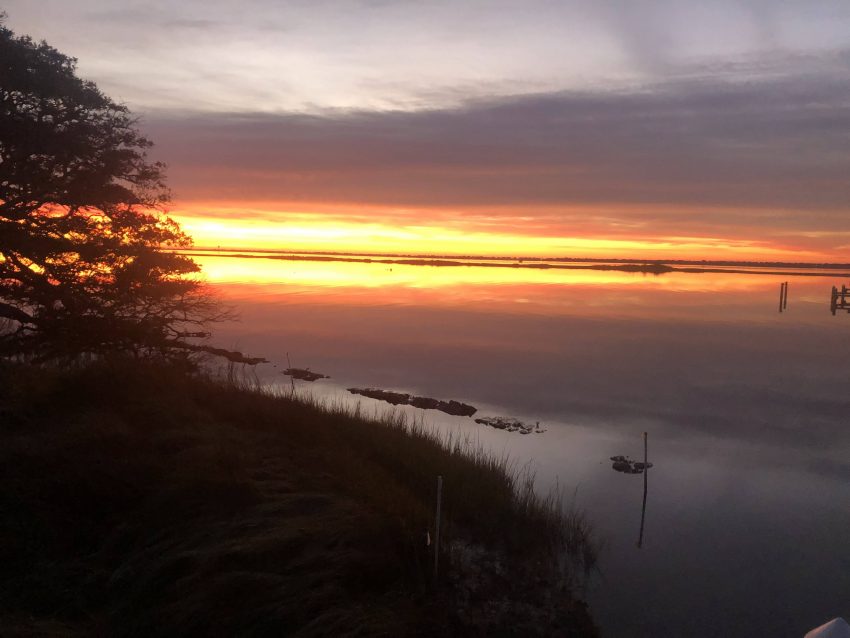 The Federation continues to reflect on historic moments we've been a part of over the last four decades. This month we are looking back to 1989 and the public hearing that was being held regarding the environmental impact study that was released for the Mobil Oil Corporation's oil drilling exploration plan. It was during their proposal that it was revealed the plan also included conducting exploratory drills off the coast of North Carolina.
The Coastal Federation jumped into action and was able to organize communities and residents who opposed the proposal and in 1990 all of that hard work paid off when Governor Jim Martin publicly opposed the exploratory drilling.