Lost Fishing Gear Recovery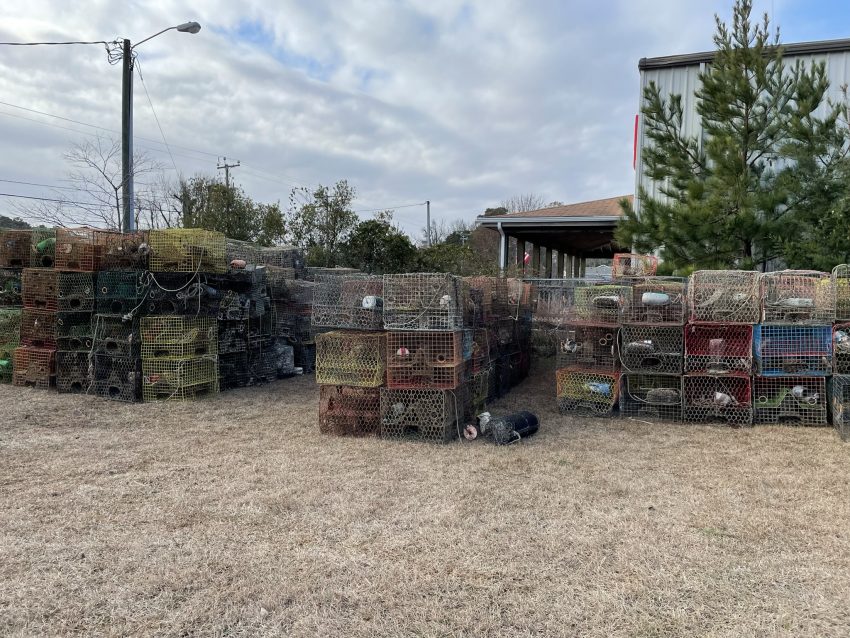 The year is just getting started, but things are quickly ramping up here at the Coastal Federation. In January with the help of 24 local fishermen and women, the Federation was able to collect and remove more than 1,000 lost crab pots from our coastal waters. This is the eighth year of the Lost Fishing Gear Recovery Project through which the Federation has been able to hire fishermen to help clean the waters they and so many others depend on.
This year, the funding to make this program happen was provided by the North Carolina General Assembly. We are so grateful that our lawmakers value having coastal water that is free of marine debris. As part of the program, local fishermen are also able to reclaim any lost crab pots that are in working order, all others are recycled to the best of our ability.
The Z. Smith Reynolds Internship
Currently, we are looking for our next intern at our southeast regional office in Wrightsville Beach. The 2022 Z. Smith Reynolds Internship position is a great opportunity for college students interested in the environment and the nonprofit sectors. The position is a full-time paid summer internship. We hope to find the perfect student that can assist our work on meaningful projects that will help keep our coast healthy and clean.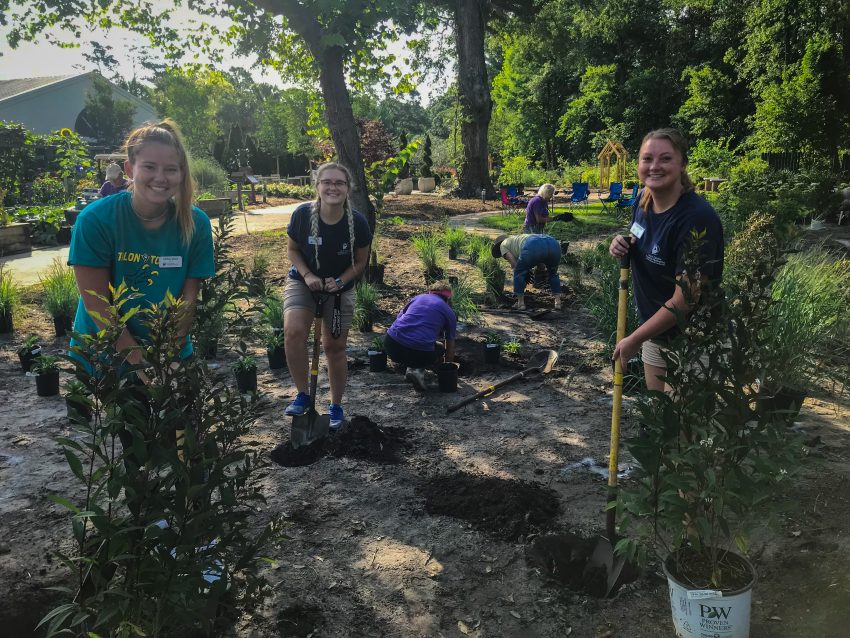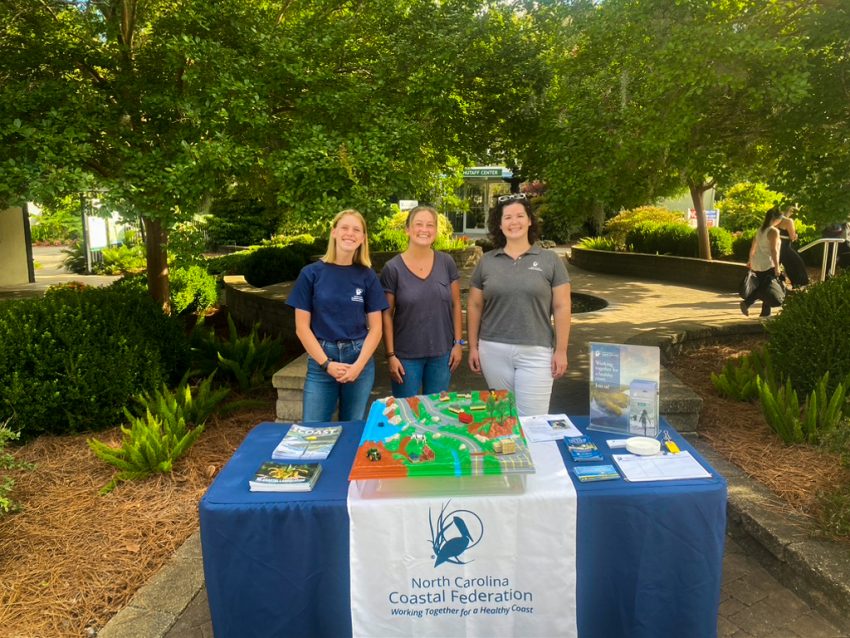 INTERN FUNCTIONS: The intern will work as part of the southeast regional office team to implement coastal education and engagement activities to support the Federation's community outreach, habitat restoration, and water quality initiatives.
Assist education, advocacy, and restoration program staff with the research, design, planning, implementation, and evaluation of regional projects
Help plan and promote special and reoccurring events, such as volunteer, education, and fundraising events.
Assist with digital marketing strategies and contribute to the Federation website and social media channels.
Work with staff to develop and implement tools, activities, and events to engage the community at the Coastal Education Center and recruit new members.
Represent the Federation at public events, festivals, and workshops focused on coastal habitat restoration and water quality protection projects.
Assist with volunteer management, which includes corresponding with existing and prospective volunteers, organizing volunteer events and supplies, and participating in volunteer events.
Help develop and implement educational activities and materials focused on coastal habitat restoration.
Gain hands-on training in environmental stewardship by participating in restoration events, such as rain garden installments and oyster reef builds.
Assist with office operations.
To see if you are eligible and for more information on how you can apply click below.
Stop, Check, Enjoy!
We are also looking ahead to the month of March when we will be celebrating Safe Fish Consumption month through the Stop, Check, Enjoy! Campaign. March is dedicated to educating the public about the safe consumption of certain fish in the Cape Fear River. The Duke University Superfund research center leads the effort to not only inform the community but also provide preferred cooking and fish preparation methods that can help limit the exposure to the chemical contaminated that are found within the river.
Stop, Check, and Enjoy! aims to empower those fishing in the Cape Fear River to understand what fish may be safer to eat than others. If you are planning to eat fish out of the river experts strongly encourage you to check for advisories before eating by visiting, bit.ly/eatsafefish or call 919-707-5900. To learn more about the campaign and for great fish recipes click below.
Flood Resilience and Adaptation
Be sure to mark your calendars for March 8th when The Pew Charitable Trusts and its partners will host a webinar; Flood Resilience and Adaptation Planning in the U.S.: Challenges and Opportunities. The webinar will look at first-of-its-kind research that was conducted by the Urban Institute for the State Resilience Partnership, which is a network of organizations that support state-level resilience efforts. The discussion will also look at how several states including North Carolina, South Carolina, and New Jersey are creating long-term resiliency plans. To learn more about the topics being discussed and for information on how to join, click below.
Looking Back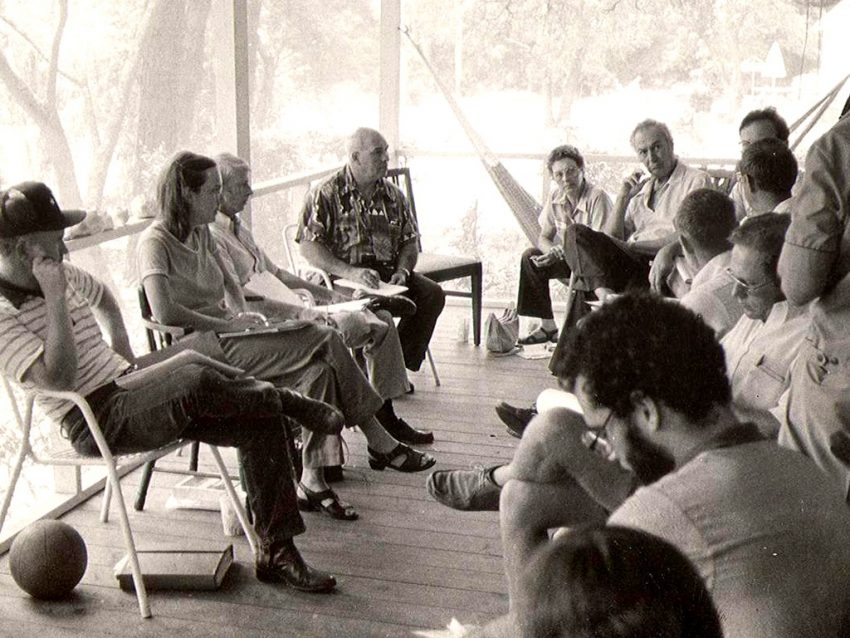 Finally, this year the Federation is marking its 40th anniversary, and to commemorate this major milestone we wanted to look back at some notable impacts to protect and restore the N.C. Coast. For this first look back in time, we're going back to 1987. That's the year the Coastal Federation spearheaded efforts to convince Congress to designate the Albemarle and Pamlico Sounds as "National Significance".
This designation led to the creation of the Albemarle-Pamlico Estuarine Study (APES) by the EPA through amendments to the Clean Water Act, which is now known as the Albemarle-Pamlico National Estuary Program (APNES). The Coastal Federation was instrumental in ensuring active citizen involvement and preparation in the APES Conservation Management Plan.