Oyster Life Cycle Informs Restoration Strategies
Building new oyster reefs is one of the key strategies used to revive North Carolina's oyster population.
Native or wild oysters produce free floating oyster larvae. These baby oysters require a hard surface to attach to and grow upon within two weeks or they will not survive. Because of this, many restoration efforts concentrate on providing a suitable hard surface for the larvae. The oyster life cycle provides a glimpse into how oysters grow and informs how restoration efforts can be successful. Restoration efforts have been underway since the 1990s but more work is still needed.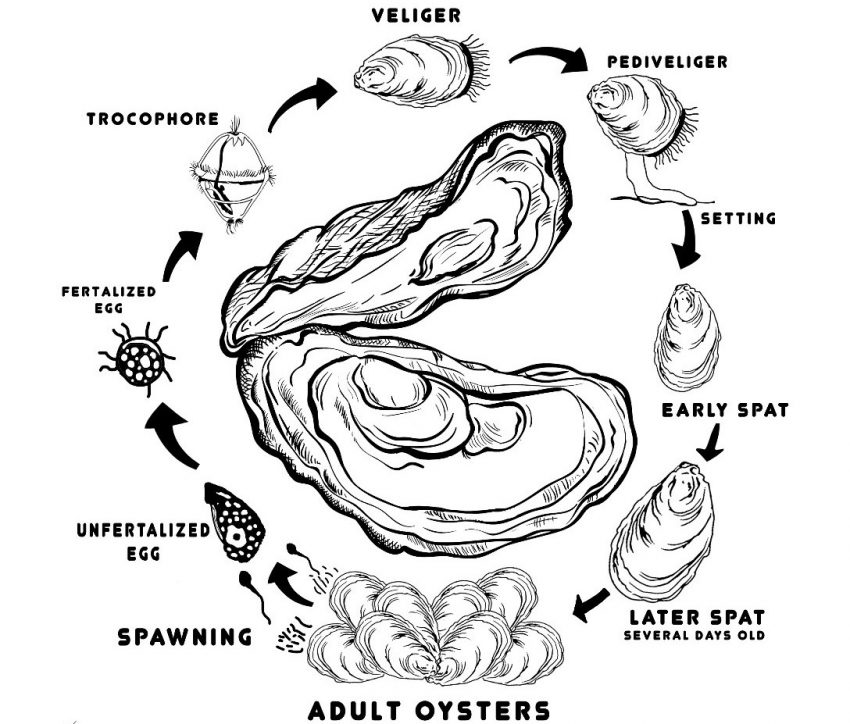 Different Ways to Build Reefs
There are several techniques that can be used to build oyster reefs. These include methods specifically for the habitat and water quality benefits of oysters to be realized. And methods that are used to support wild harvest. Many of these projects are carried out in collaboration with the N.C. Division of Marine Fisheries and other partners.