Control invasive species that degrade our coast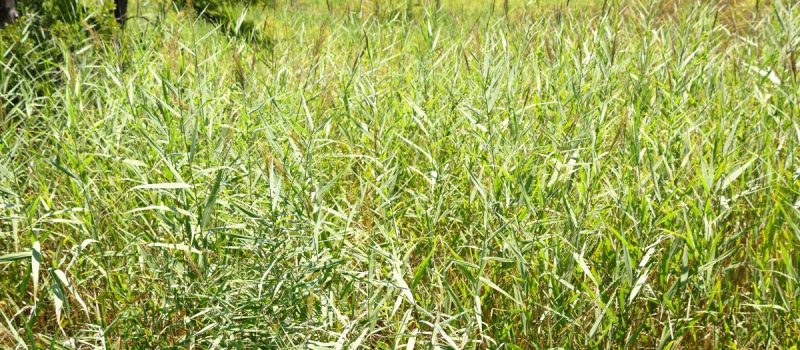 The North Carolina Coastal Federation is taking on a new threat to coastal marsh health — a non-native plant called Phragmites australis.
Once Phragmites becomes firmly rooted, aggressively spreads and grows up to 12 feet high, it can diminish a marsh's natural productivity as bird and fish habitat. Once established, Phragmites is almost impossible to eradicate even when sprayed with repeated doses of chemicals. The federation wants to determine if there are environmentally responsible ways to control it.
To combat the threats posed by Phragmites, we will:
Analyze scientific literature to document the threats Phragmites poses to the natural productivity of North Carolina's estuaries.
Examine the adequacy and safety of existing control efforts by government agencies and landowners.
Hold a Phragmites workshop in order to explore ways to better safeguard our coastal marshes.
Use what we have learned from research of effective management efforts to explore the feasibility of controlling it through early intervention rather than relying on chemical herbicides.
Once we learn the best ways to address Phragmites, we will turn our attention to carrying out management recommendations. The goal is to avoid the plight of other states that waited too late to undertake effective control programs and must now live with Phragmites as it permanently dominates and diminishes the productivity of coastal marshes.
Invasive Species Resources