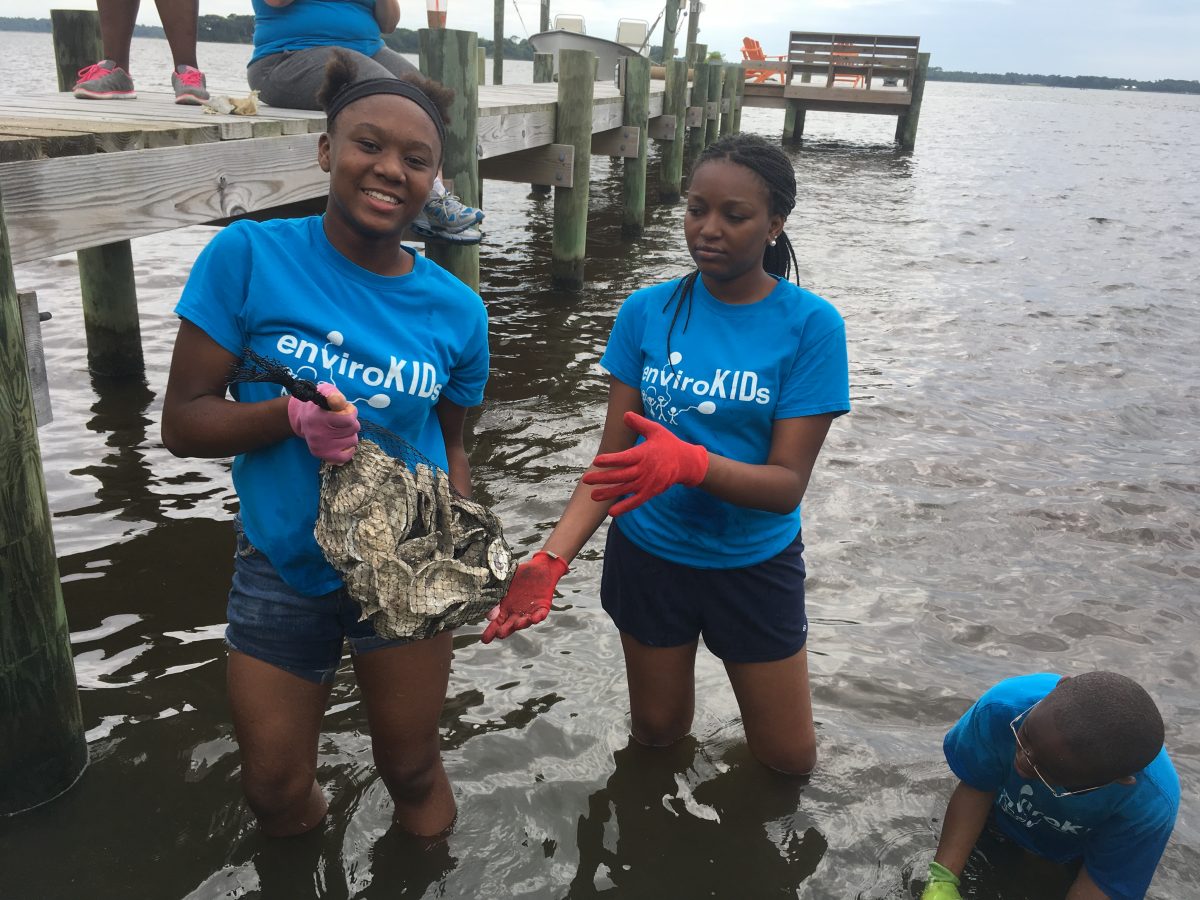 Students and volunteers help us build and monitor living shorelines up and down the coast. These projects allow students to connect with nature while participating in hands-on restoration efforts. Groups learn about why living shorelines are important as well as what types of creatures call them home.
Living Shorelines 101
Living shorelines are a method used to protect estuarine shores from erosion. Unlike traditional techniques like bulkheads, living shorelines use natural elements like oyster shells or native marsh grasses. These natural elements work to stabilize the shore and provide critical habitat at the same time. Other materials used in living shorelines may include limestone, rip rap, or constructed oyster domes.
Living shorelines offer many benefits, including:
Providing food and shelter for many creatures
Serving as critical nurseries for important marine species
Filtering pollutants from stormwater runoff, the number one source of pollution along the coast
Protecting the land from wave energy, storm surges, and tides
Providing aesthetic value, enhanced views, and a sense of place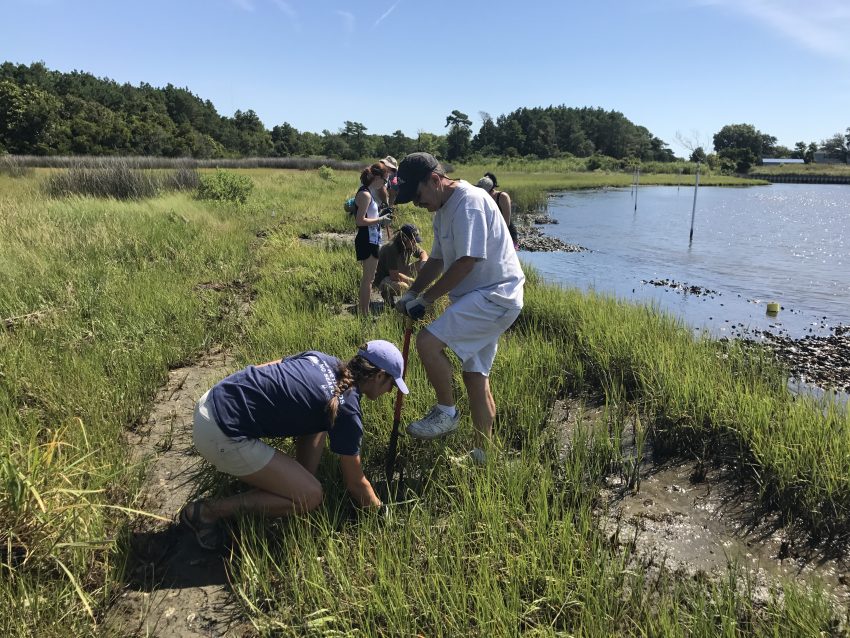 Classrooms to Marshes
The Coastal Federation educates students about living shorelines through interactive lessons both in the classroom and along local shorelines. High school and college students help by bagging recycled oyster shells, building reefs, planting marsh grasses, and monitoring living shoreline projects. Middle and Elementary school students also help to plant marsh grasses.
For More Information
The Federation works with numerous schools on living shoreline projects. The classroom and field activities are correlated to the N.C. Standard Course of Study objectives to help teachers integrate the program into their courses. If you are interested in learning more about the Federation's educational opportunities for students, please contact one of our education coordinators. You can also visit our Distance Learning Lab to find more educational resources on living shorelines.