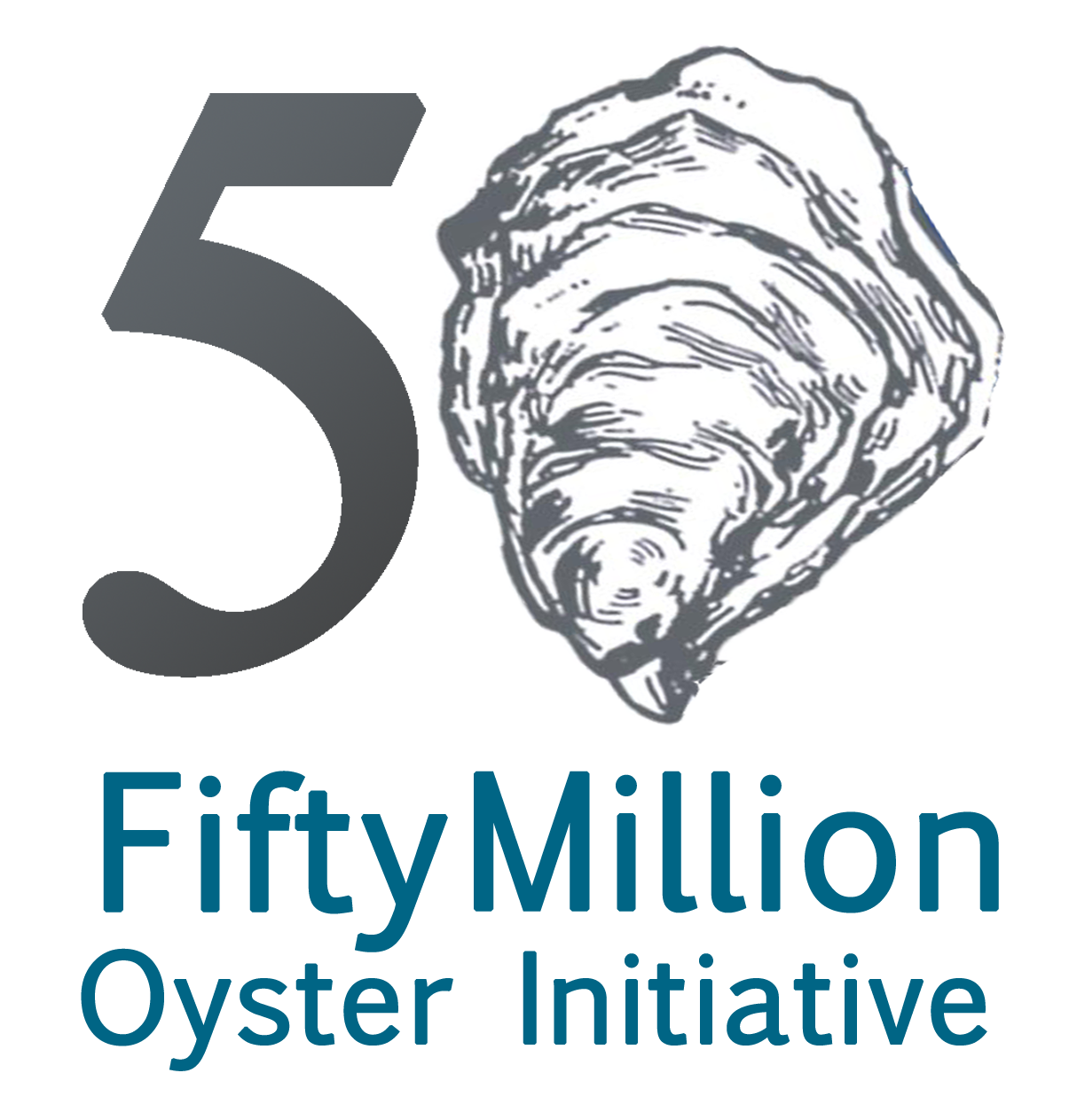 50 acres of oyster reef
50 million oysters
2.5 billion gallons of water, filtered daily
Millions of fish and wildlife supported
In January 2017, the North Carolina Coastal Federation launched its 50 Million Oyster Initiative, a three-year campaign to restore 50 million oysters in North Carolina waters.
By 2020, the federation and its partners plan to create 50 new acres of oyster sanctuary throughout North Carolina. With each acre supporting approximately one million oysters, there will be 50 million oysters supporting many different species of fish and wildlife. And with each oyster capable of filtering 50 gallons of water per day, those 50 million oysters will filter 2.5 billion gallons of water — every single day.
The 50 Million Oyster Initiative puts all of oysters' many benefits to work, short-term and long-term. It provides jobs for contractors, fishermen, construction workers, truck drivers and many others during the construction of the reefs. After the reefs are completed, the initiative will improve fish habitat and water quality, which benefits both commercial and recreational fishermen, the tourism industry and the coastal environment as a whole for years to come.
In the first year, the federation, the North Carolina Division of Marine Fisheries, universities and other partners constructed 15 acres of oyster reef at the Swan Island Oyster Sanctuary, which is part of the Senator Jean Preston Oyster Sanctuary Network. This work was supported by a $1.275 million grant from the National Oceanic and Atmospheric Administration, appropriations from the North Carolina General Assembly, funding from Grady-White Boats and support from members like you.
In 2018, the 50 Million Oyster Initiative continues to be supported by a second year of funding from NOAA in the form of a $1.088 million grant, another year of appropriations from the North Carolina General Assembly and continued support from Grady-White Boats and the federation's members. The second year of this initiative will restore another 10 acres in the Pamlico Sound at the Swan Island Oyster Sanctuary, building on the 2017 success at that site while experimenting with different reef material.