To mark the one-year anniversary of the public announcement of GenX, the Cape Fear Chapter of the Surfrider Foundation organized its first Clean Water Week from June 1-7. The week of events included free family-friendly programs that were put together by several local organizations — Cape Fear Surfrider, Plastic Ocean Project, Cape Fear River Watch, NC Coastal Federation and Cape Fear Sierra Club — to create a better understanding of the local water supply.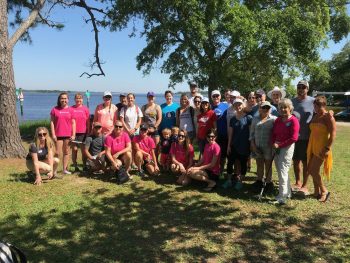 On Wednesday, June 6, the North Carolina Coastal Federation staff and volunteers organized a coastal cleanup at Carolina Beach State Park. Volunteers picked up litter and debris that could pollute the Cape Fear River. The volunteers also participated in water quality testing of the recreational waters in the park.
Throughout the week, participants were able to assist with the cleanup of visible pollution that is found in the area as well as be informed about GenX and other contaminants in the water supply. The North Carolina Coastal Federation is also leading a collaborative planning effort — The Lower Cape Fear River Blueprint — that will work to protect, manage and restore the natural resource of the Lower Cape Fear River. The protection of the Lower Cape Fear River is crucial to the well-being of those who live in the southeastern part of the North Carolina coast.