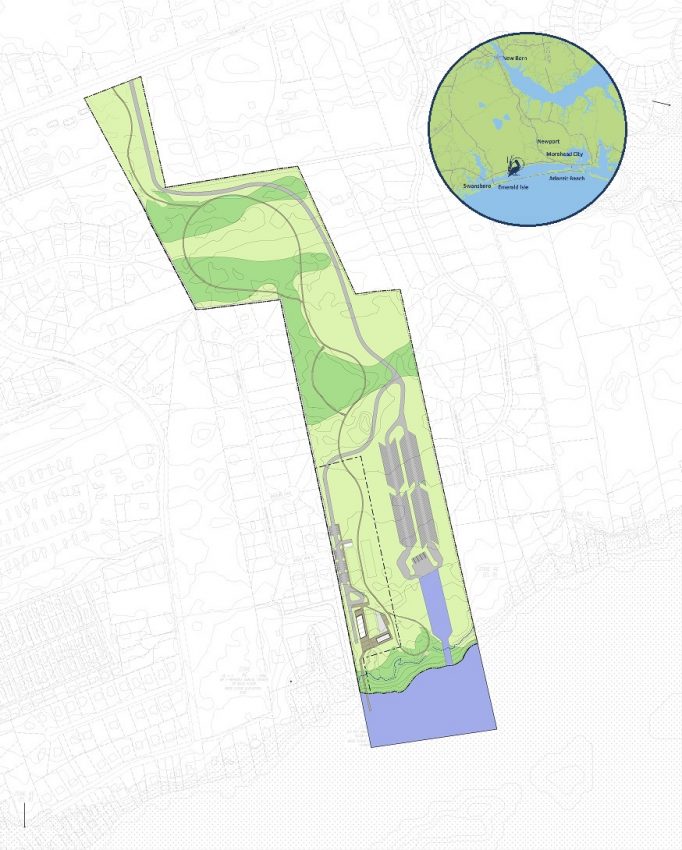 Located in the heart of the Crystal Coast, the Center for Coastal Protection and Restoration will be a focal point for environmental sustainability in the region, welcoming visitors to four gathering spaces in the heart of the campus and providing access to coastal habitats and Bogue Sound.
The centerpiece of a 77-acre master project in partnership with Carteret County including nature trails and a public boat ramp
Environmental demonstrations, including rain gardens, stormwater management, and a living shoreline
Recreation and learning opportunities including nature trails, access to Bogue Sound, and programs for students and adults.
A conservation approach to development, focused on preservation of habitat and water quality, and sustainable design.
An education and event center hosting community events, hands-on student learning, and continuing education opportunities for adults.
A production studio supporting multi-media content for CoastalReview.Org as well as virtual engagement opportunities for students and adults.
The Center for Coastal Protection and Restoration will feature environmentally-friendly and resource-efficient design and building strategies providing a model for responsible and resilient growth for the future.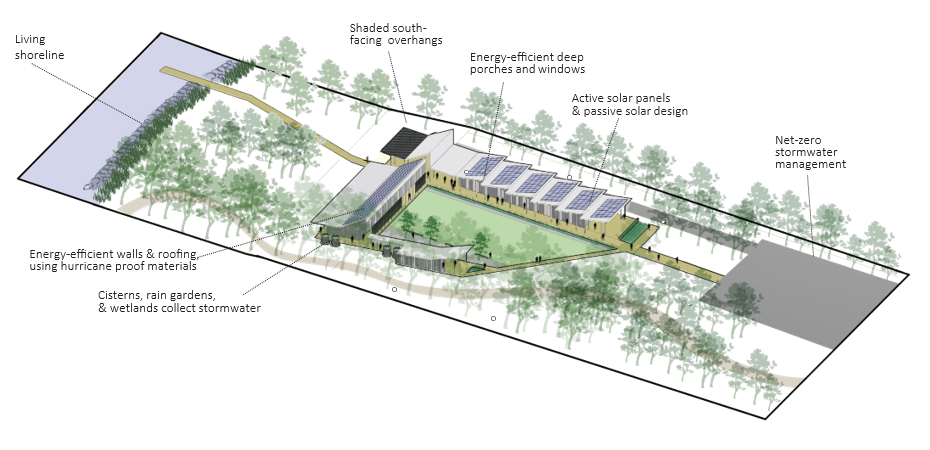 Vision
Develop in harmony with the environment
Demonstrate energy and water conservation strategies
Showcase hurricane resilient construction techniques
Integrate energy efficiency, green design, Low Impact Development and habitat restoration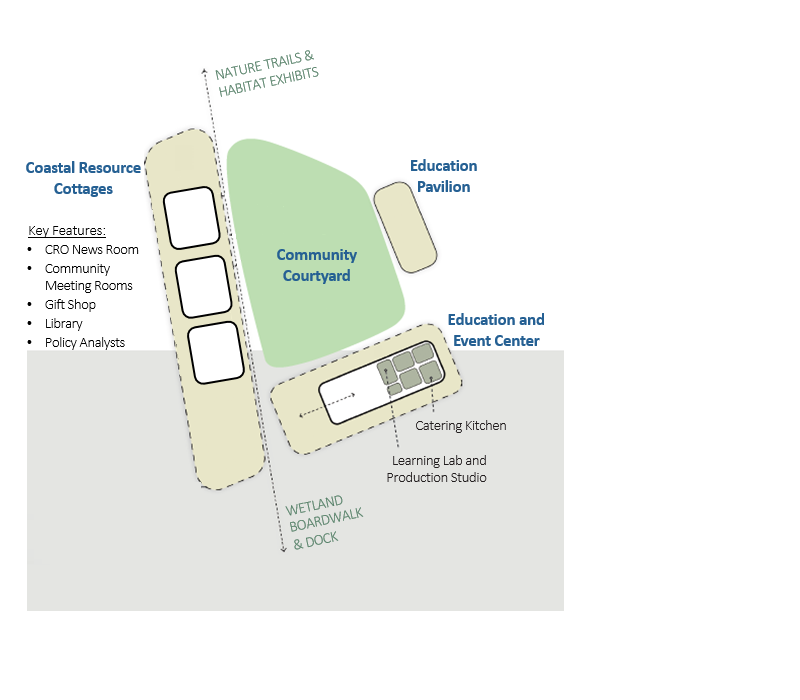 The Center for Coastal Protection and Restoration will include four state-of-the-art public spaces nestled within the landscape: The Coastal Resource Cottages, the Education and Event Center, the Community Courtyard, and the Education Pavilion. Together, these core components will provide indoor and outdoor gathering spaces, opportunities to explore habitat and resilience demonstrations, and collaborative workspace for coastal experts and community leaders.