Effective coastal management that protects our coast.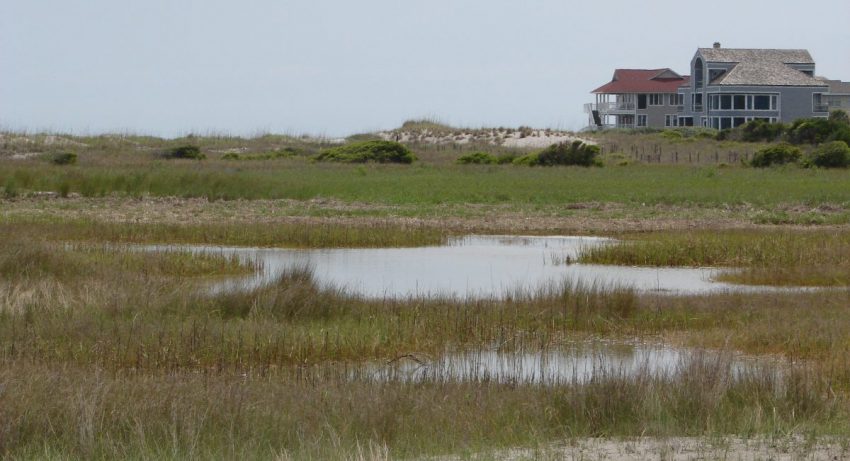 The federation advocates for effective coastal management decisions that protect the North Carolina coast and its communities. Federal, state and local laws; policies and rules; and public and political pressures all influence coastal management. Sometimes laws are too inadequate to address emerging coastal issues, and agencies and programs that deal with these problems are often understaffed and underfunded. Climate change is putting the already vulnerable coast at greater risk of flooding and erosion. Political pressure to make decisions for immediate gain can have severe long-term consequences. An educated and engaged public is necessary to ensure that the coastal environment is protected and restored. Environmental journalism is a critical component of public engagement.
To ensure effective coastal management, the Coastal Federation and partners work to:
Partner to develop better water quality monitoring that detects emerging contaminants as continued work on the GenX issue.
Prevent offshore oil and gas exploration from occurring off the Atlantic Coast, as it could threaten the coastal environment and economy.
Streamline the permitting process for living shorelines so they can be more easily installed.
Obtain funding for a shellfish sanitation lab in northeastern North Carolina to ensure that shellfish waters are closely monitored.
Prevent the construction of terminal groins at Figure Eight Island and Holden Beach to keep the coast public and accessible.
Provide for safe navigation through inlets by supporting effective and consistent dredging programs rather than construction of jetties and groins.