The Beaufort Stormwater Advisory Committee collaborated with the Coastal Federation, UNC Wilmington and Eastern Carolina Council to develop a watershed restoration plan to steer stormwater reduction efforts and lead implementation strategies to reduce polluted runoff and flooding in the town. Members of the Beaufort Stormwater Advisory Committee include the Coastal Federation, the Eastern Carolina Council, the North Carolina Coastal Reserve & National Estuarine Research Reserve (NCNERR), town representatives and local residents, UNC Institute of Marine Sciences, N.C. Division of Energy, Mineral and Land Resources and more. The team worked throughout 2016 and 2017 to develop and approve the plan which targets the reduction of 9 million gallons of polluted runoff.
The Town's impervious surfaces have increased over decades altering the lands natural capacity to soak in rain. Instead, polluted runoff flows off hard developed areas generating large volumes of runoff. The goal of the plan is to turn back the clock and reduce runoff throughout the town with targeted stormwater retrofit projects that are based on findings and strategies laid out in the approved watershed restoration plan. The plan targets water quality impairments in the Town Creek, Taylor Creek and Davis Bay watersheds and identifies strategies for directing stormwater to soak into the ground thereby reduce the volume of stormwater runoff entering these waterways.
The plan was approved in August 2017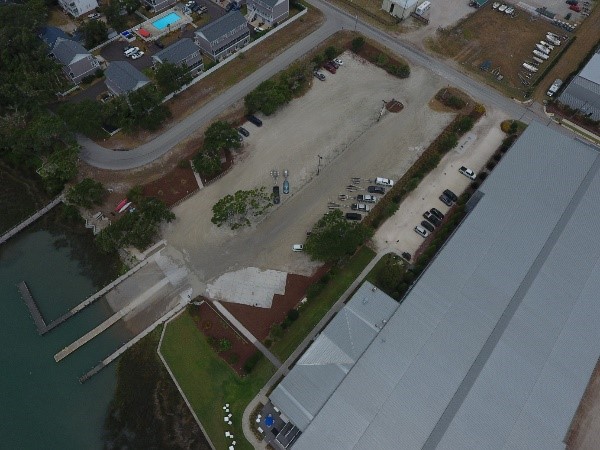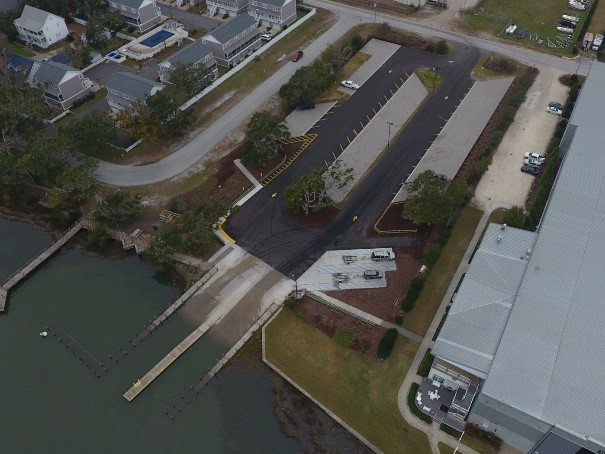 Photos by: N.C. Wildlife Resources Commission
Implementation Projects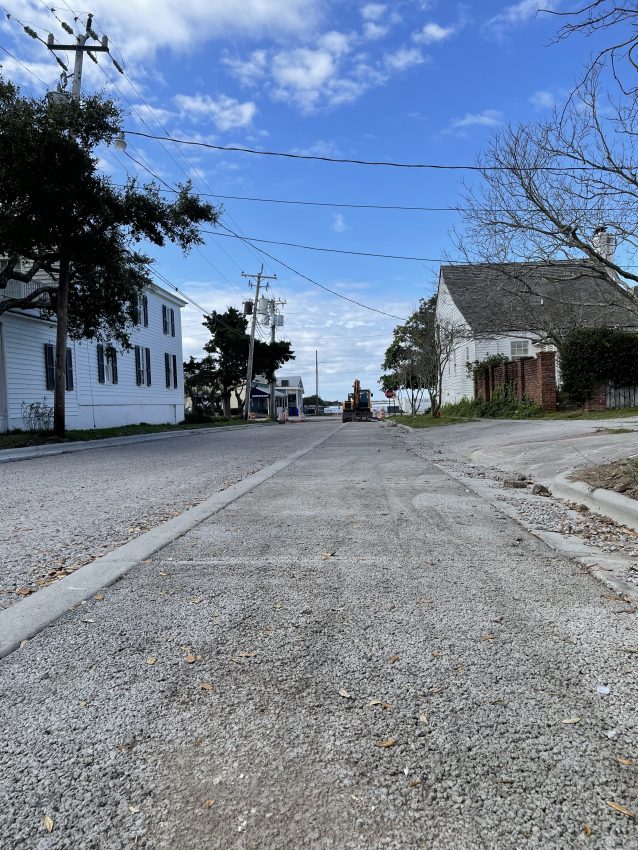 Orange Street Beaufort – 2021
The Town of Beaufort worked with the Coastal Federation to complete an innovative stormwater project funded in part by the N.C. Land and Water Fund. The project transformed a typical paved street into a stormwater treatment device. Partners utilized the grant funding to ensure a scheduled capital improvement project to upgrade pipes and infrastructure and repave the street including a 500-foot section of permeable paving. The end product will now help soak in rain instead of contributing to stormwater runoff.
---
Lennoxville Road Boat Ramp – 2019
The N.C. Wildlife Resources Commission partnered with the Coastal Federation and Town of Beaufort to reduce polluted stormwater runoff at the Lennoxville Road boat ramp. The old gravel parking lot that produced silty runoff from years of compaction is now paved but stormwater runoff is directed to Ecoraster pervious paving grids that were installed for the parking stalls. Now rain soaks into the permeable pavers reducing the amount of runoff flowing into Taylor's Creek. The Coastal Federation helped match funds from a N.C. Clean Water Management Trust Fund grant and the Town secured additional funds from the Carteret Community Conservation Assistance Program to implement the permeable paving project.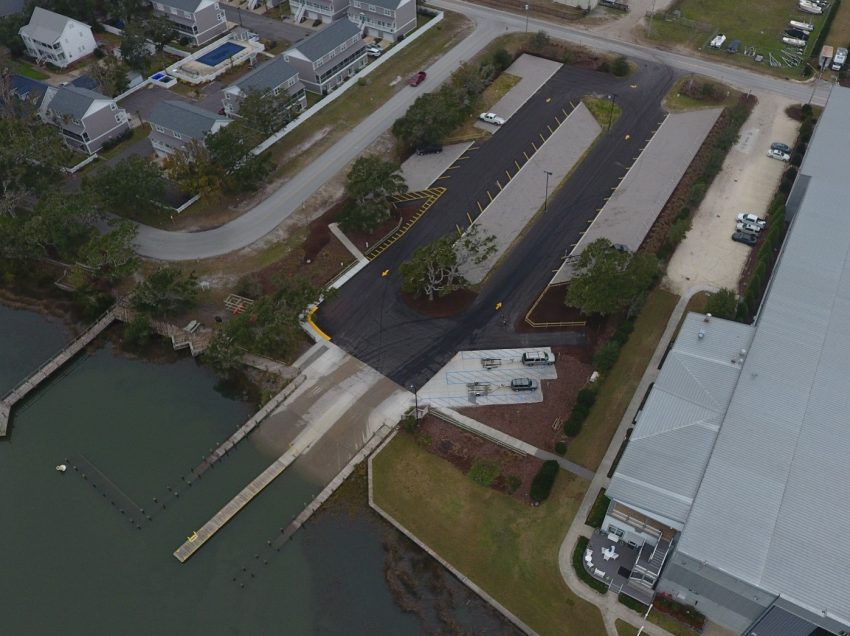 ---
Tiller School Rain Garden – 2011
The Federation designed and built this rain garden in Beaufort in front of Tiller School in partnership with the N.C. Department of Transportation.
---
Additional Resources: