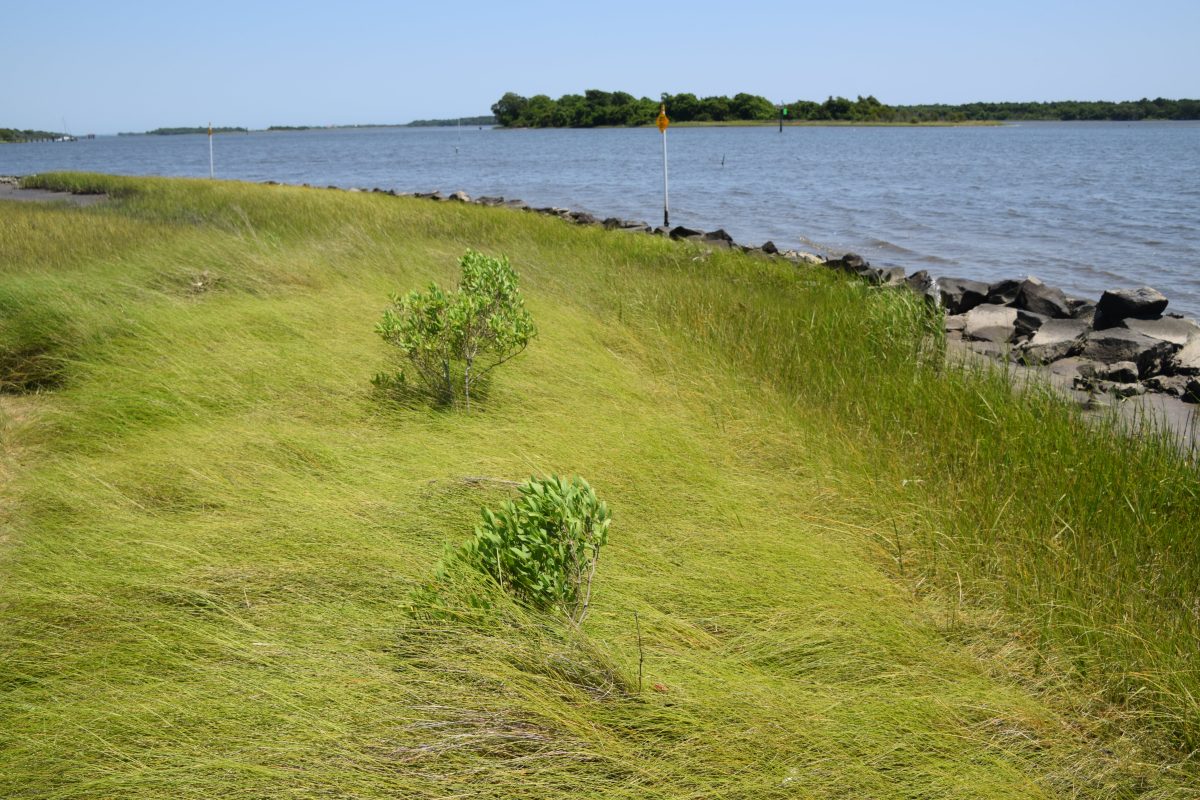 The North Carolina Coastal Federation is focused on providing waterfront property owners with better, more environmentally beneficial alternatives for dealing with problem estuarine shoreline erosion.
Our efforts are aimed at:
Demonstrating the usefulness and effectiveness of living shoreline methods,
Reforming counterproductive regulations that discourage property owners from selecting the most practical and cost-effective erosion control options, and
Providing training and education to all shoreline stakeholders.
Streamlined Process for Living Shorelines Permitting Now in Place
Getting permits to build living shorelines along our coastal sounds became a lot easier this spring when the N.C. Division of Coastal Management and U.S. Army Corps of Engineers simplified their general permit process for marsh sills.
The effect of this coordinated state and federal permit process is that property owners and their contractors can now get approval to build living shoreline projects as easily as they can get approval for bulkheads and other hardened techniques.
Learn more about this streamlined permitting process below.
2020: Living Shoreline Permit Overview
For a quick review of accomplishments, lessons learned, and living shoreline permit categories, check out this presentation on Living Shoreline Permitting in NC.
2019: Temporary rule 15A NCAC 7H .2700 general permit
The Coastal Resources Commission approved Feb. 27 during its quarterly meeting the final adoption of temporary rule 15A NCAC 7H .2700 general permit for construction of riprap sills for wetland enhancement in estuarine and public trust waters. Learn more about this temporary rule in this article from the Coastal Review Online.
2017: NWP 54
On January 27, the U.S. Army Corps of Engineers authorized its first permit for living shorelines. NWP 54 addresses the construction and maintenance of living shorelines. Learn more about the new permit in this article from Coastal Review Online.
2016: NWP Public Comments
In 2016, the federation submitted comments to the Army Corps on the proposed regional general permit for bank stabilization. The federation's letter was joined by comment letters submitted by the Southern Environmental Law Center, Restore America's Estuaries and scientists. Here are the letters that were submitted as public comments: