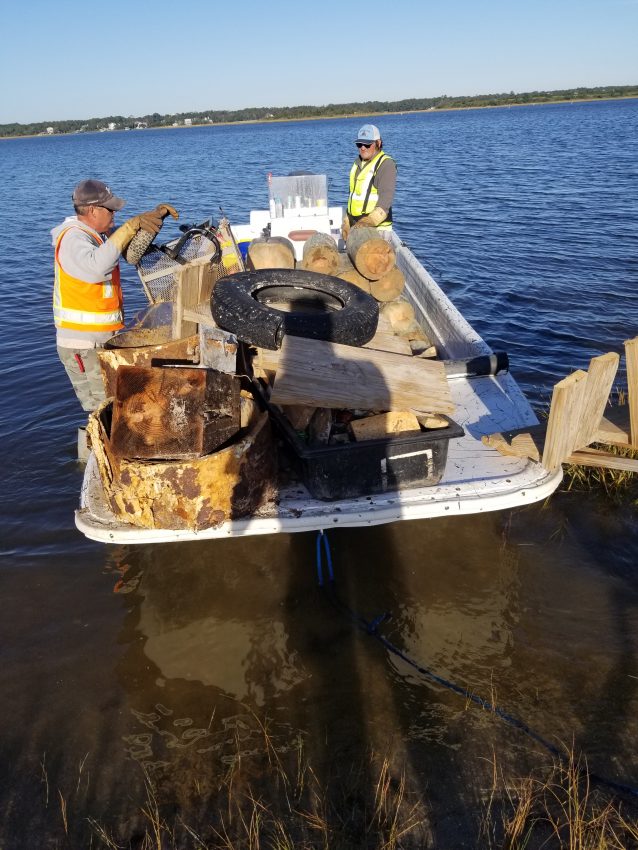 Since 2020, over 30 commercial fishermen and women have been working in small crews to remove large scale marine debris created by past Hurricanes from the central and southeast coasts of North Carolina. The N.C. Division of Coastal Management, in partnership with the North Carolina Coastal Federation, received nearly $2 million dollars in funding from the Natural Resources Conservation Service's Emergency Watershed Protection Program for the removal of marine debris and abandoned and derelict vessels, left behind by Hurricane Florence, along the southeast and central coast of North Carolina.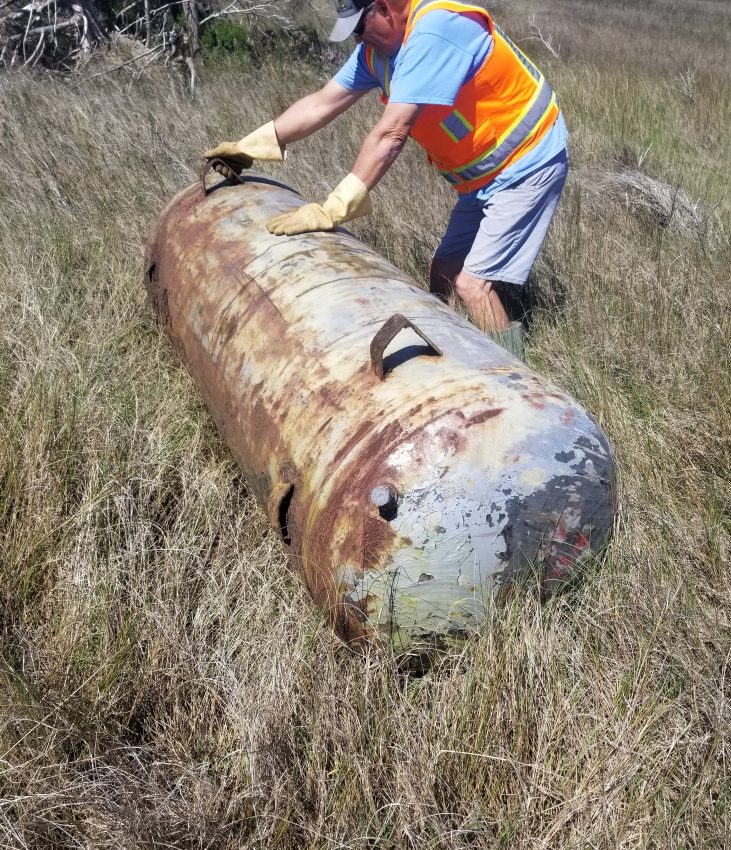 Almost a year later, these hard working field crews have removed over 1 million pounds of hurricane related debris from our coast! The crews focused their efforts in public trust waters, lands and dredge spoil islands in and around the Rachel Carson Reserve, Fort Macon, Hammocks Beach State Park, Permuda Island and Masonboro Island Reserves, and their respective counties and Brunswick county. The crews work in groups of 3-4 people with small skiffs and scour the coast for lumber, floats, polystyrene, pilings and other hurricane debris from docks and waterfront structures damaged by Hurricane Florence. The debris is collected by hand and loaded into dumpsters for disposal. Each crew has picked up an average of 2,000 pounds (1 ton) of debris each day.
Marine debris impacts sensitive coastal habitats, wildlife, and water quality. The debris contains harmful chemicals that may leach into the ecosystem effecting animals, including fish and shellfish consumed by humans. Large deposits of debris pose hazards to navigation, fishers, and marsh vegetation. It is important to remove this debris from the environment so these sensitive habitats can function properly supporting healthy fish habitats, marshes, water quality, and a clean coastal economy.