The North Carolina Coastal Federation's 2018 Low Country Boil will take place on Oct. 28 from 5-8 p.m. at the Hanover Seaside Club. Half of the proceeds from this event will be used to support Wilmington Area Rebuilding Ministry, Inc. (WARM)'s post-Hurricane Florence recovery projects.
WARM was founded in 1996 in response to Hurricane Bertha and Fran. The organization focuses on long-term disaster preparedness and recovery. WARM also works to complete urgent repairs and accessibility upgrades for low-income homeowners in Brunswick, New Hanover and Pender Counties. The federation is proud to partner with WARM and help our coastal community recover from this disaster.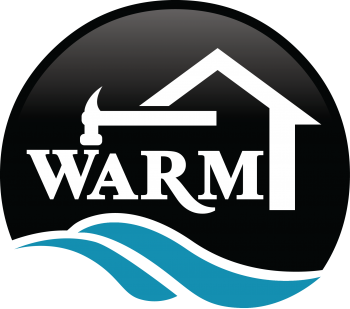 "What brings us hope right now is the inspiring response from caring members of our community. I am especially moved that a fellow nonprofit is sharing their event proceeds with WARM," said JC Lyle, executive director of WARM.
The Low Country Boil will feature fresh shrimp, beer provided by Waterman's Brewing Company and wine provided by SeaGlass wines, live music, a silent auction and raffle. The raffle items include a bike from Two Wheeler Dealer and an Allison Surfboards classic longboard.
Event tickets are $50 for federation members and $60 for nonmembers. Guests will enjoy fresh local seafood and other fun activities including two drink tickets with the option to purchase additional beverages. Come and enjoy a fun event that helps to rebuild our community!
Tickets can be purchased at nccoast.org/boil. For more information, please contact Victoria Castor, donor engagement associate, at victoriac@nccoast.org or 910-509-2838.   
WARM is hiring and in need of volunteers!