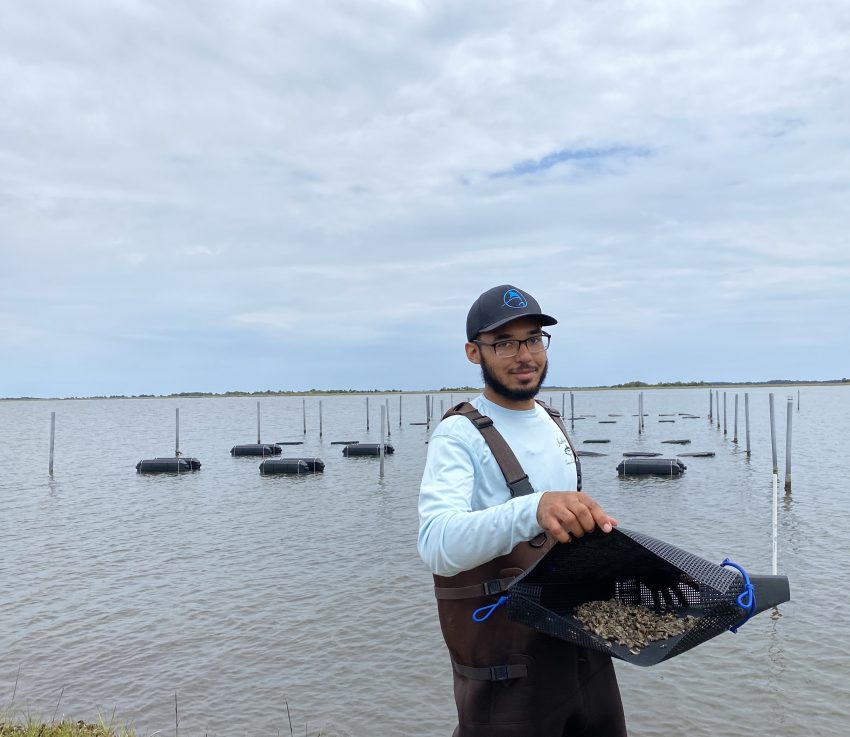 The Coastal Federation's half-acre demonstration oyster lease (also known as an oyster farm) is located in Broad Creek, near their Wanchese office. The Federation uses this demonstration site to educate people about oyster farming techniques and show support for the state goal of increasing the oyster farming industry to a $100 million industry by 2030 as outlined in the State's Strategic Mariculture Plan. In 2021, the industry was valued at $27 million. Harvest coming from oyster farms exceeded that of wild harvest starting in 2017. In 2021, 3.5 times more oysters were harvested from farms as opposed to wild harvest (data courtesy NC Division of Marine Fisheries October 2022).
A variety of oyster gear is on display at the demonstration oyster lease, including floating bags, floating cages, OysterGro ®  ProFlo ™, and hex cages. The lease is currently home to approximately 14,000 oysters. Volunteers occasionally work alongside oyster lease operator, Ray Delvillar, to help sort, clean, and maintain the farm.  
Ray regularly monitors the lease. He takes at least weekly water quality measurements including water temperature, salinity, and dissolved oxygen. In addition, he checks the gear for any damage due to wear and tear or after high wind events. 
The demonstration oyster lease is a stop on the NC Oyster Trail that was launched in 2020. For more information on upcoming programs check our events calendar or to schedule a visit contact our Wanchese office at neregion@nccoast.org
---
Resources
---
Day With Ray
NC Oyster Trail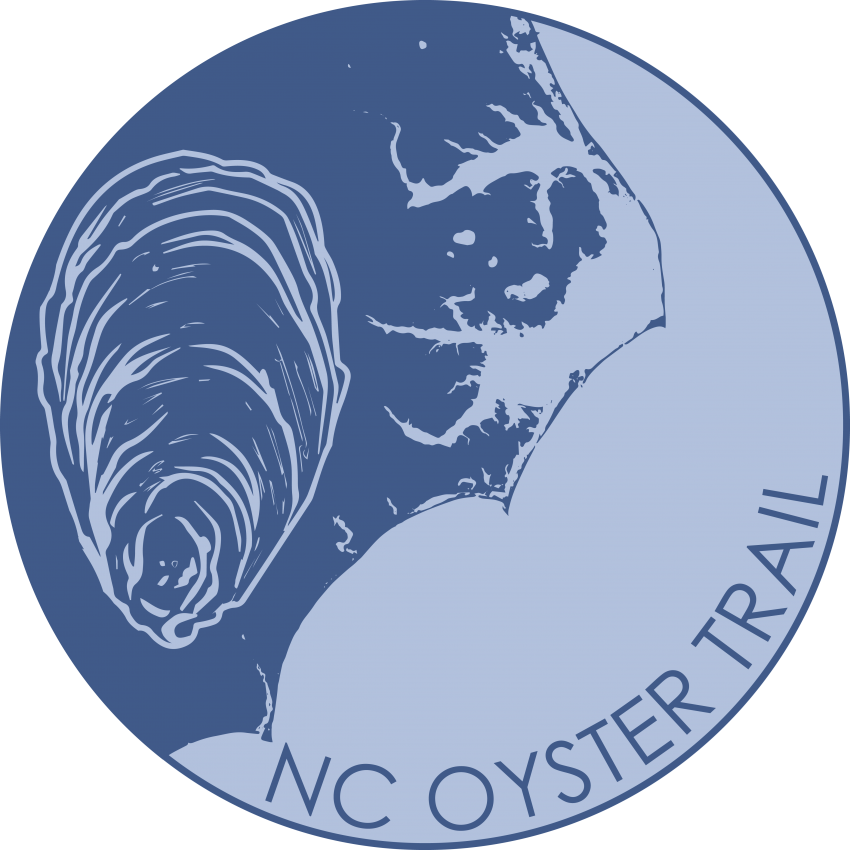 The NC Oyster Trail is a unique tourism experience centered around our state's tasty oysters and run by people who love them! The grassroots effort is on a mission to provide oyster tourism experiences that help sustain and grow N.C. oyster supply and demand, resulting in economic, environmental, and social benefits to the state's seafood industry and coastal communities.