Town of Topsail Beach partners with North Carolina Coastal Federation on sound side living shoreline projects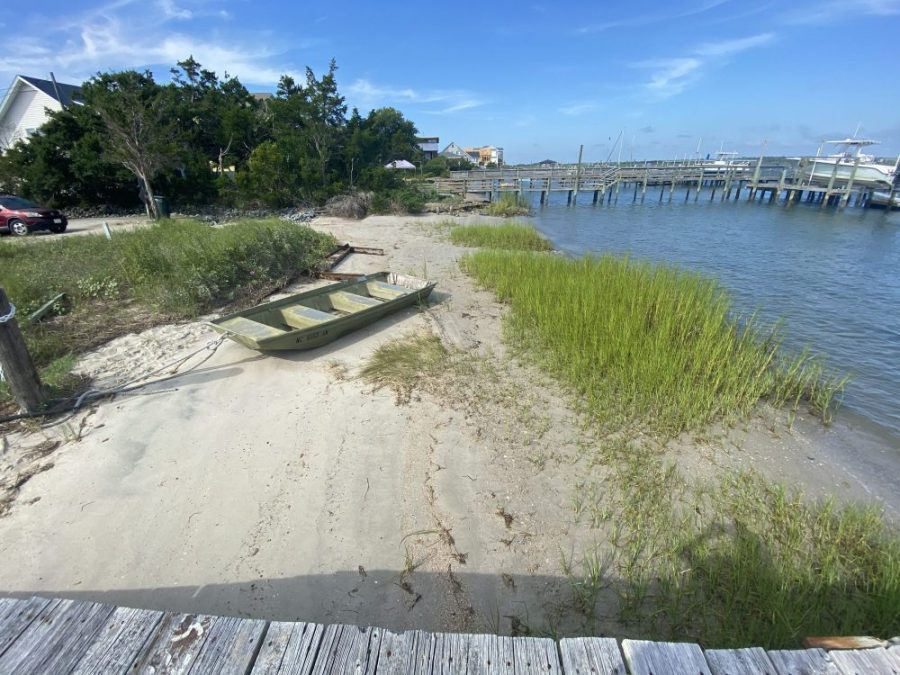 The Town of Topsail Beach partnered with the Coastal Federation to install four living shoreline demonstration projects to reduce sound side erosion and maintain valuable fisheries habitat.
The first living shoreline project was completed in the spring of 2021 and included the construction of an oyster bag sill to provide erosion control and serve as a living reef for new oysters. The shoreline landward of the oyster bag structures was restored with marsh grass that provides critical habitat for fish and other estuarine animals. The project includes an opening to allow for continued access to the water for canoes, kayaks, etc.
The second living shoreline project was completed in the fall of 2021 and included the construction of a free-standing vertical walled sill, which is installed channelward of an eroding coastal marsh. The project was constructed by Ennett Marine Construction and is located along the shoreline of Banks Channel at the end of Haywood Avenue.
Topsail Beach used a portion of a $5 million state grant provided in 2019 through Senate Bill 95, granting $1.6 million equally among Topsail Beach, Surf City, and North Topsail Beach to complete the living shoreline projects.
The Town contracted with the Federation to oversee the selection, design, and installation of four demonstration living shoreline projects along Banks Channel.
Surf City Living Shoreline
In 2022, the Town of Surf City along with the Sandbar Oyster Company and the Coastal Federation built a 200-foot living shoreline at Soundside Park in Surf City with funding from the North Carolina General Assembly.
North Topsail Beach Living Shoreline
In 2022, the Coastal Federation partnered with North Topsail Beach to install a 175-foot living shoreline designed and fabricated by Sandbar Oyster Company. This living shoreline is made from interlocking frames, together called the Oyster Catcher Substrate TM system, providing a tidal reef structure to optimize oyster growth.
Before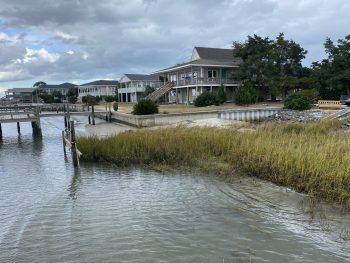 After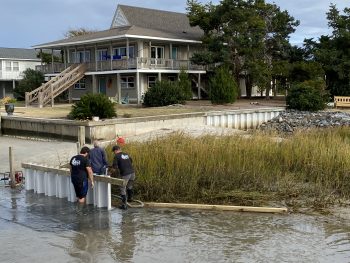 Resources