Fish provide many dietary benefits as a source of lean protein, omega-3 fatty acids, and other essential nutrients. However, some types of fish can also be sources of harmful contaminants.
Check your local fish consumption advisories in your area and limit your consumption of high mercury fish. Some types or sizes of fish may be protected and cannot be eaten. Check catch limits or restrictions for different types of fish. Share consumption advisories and catch limit information with friends and family!
You can reduce your exposure to contaminants in fish by choosing safer types of fish and by changing the way you prepare fish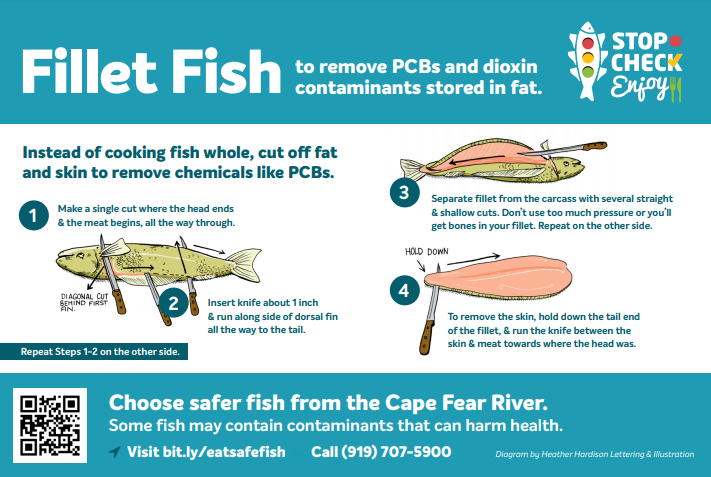 Preparation Tips
Remove skin and internal organs before cooking the fish. Discard the skin and organs (see diagram above)
Baking or broiling fish on a broiler tray instead of frying may help to reduce exposure to contaminants in the fish
Do not use the fat that comes out of the fish during cooking for sauces or other cooking purposes
Check out our 2021-2022 Recipe Calendar for safe and delicious ways to prepare your fish! 
More on Stop, Check, Enjoy!