Atlantic White Cedar Restoration on the Albemarle-Pamlico Peninsula
The Coastal Federation facilitated the restoration of Atlantic white-cedar, also known as juniper, within the Albemarle-Pamlico region of coastal North Carolina. This project set out to restore 50 acres of Atlantic white-cedar forests on private lands through cost-share agreements. The restoration provides vital habitat for birds and wildlife and helps restore the natural hydrology of the land. In collaboration with the US Fish and Wildlife Services (USFWS), the Federation administered cost-share funds to implement this project from 2012-2020.
Atlantic white-cedar, Chamaecyparis thyoides, was once a well-established ecosystem on the Albemarle-Pamlico peninsula of North Carolina. Then, more than 500,000 acres of juniper covered the coastal plain. Less than 5 percent of that acreage remains. Much of the peat lands along the Alligator River and in the Great Dismal Swamp, where much of the cedar forests grew, were ditched and drained for farming in the late 1700s. That made the land unsuitable for cedar. White-cedar prefer waterlogged soils rich in peat, which is made up of partially decayed plant material.
Through this restoration project, the Federation and USFWS partnered with private landowners with appropriate soils to plant juniper on their property. At the conclusion of the project 123 acres of juniper or about 73,000 trees were planted at four properties along the coastal plain. By restoring juniper to these lands, vital habitat for birds and wildlife was created.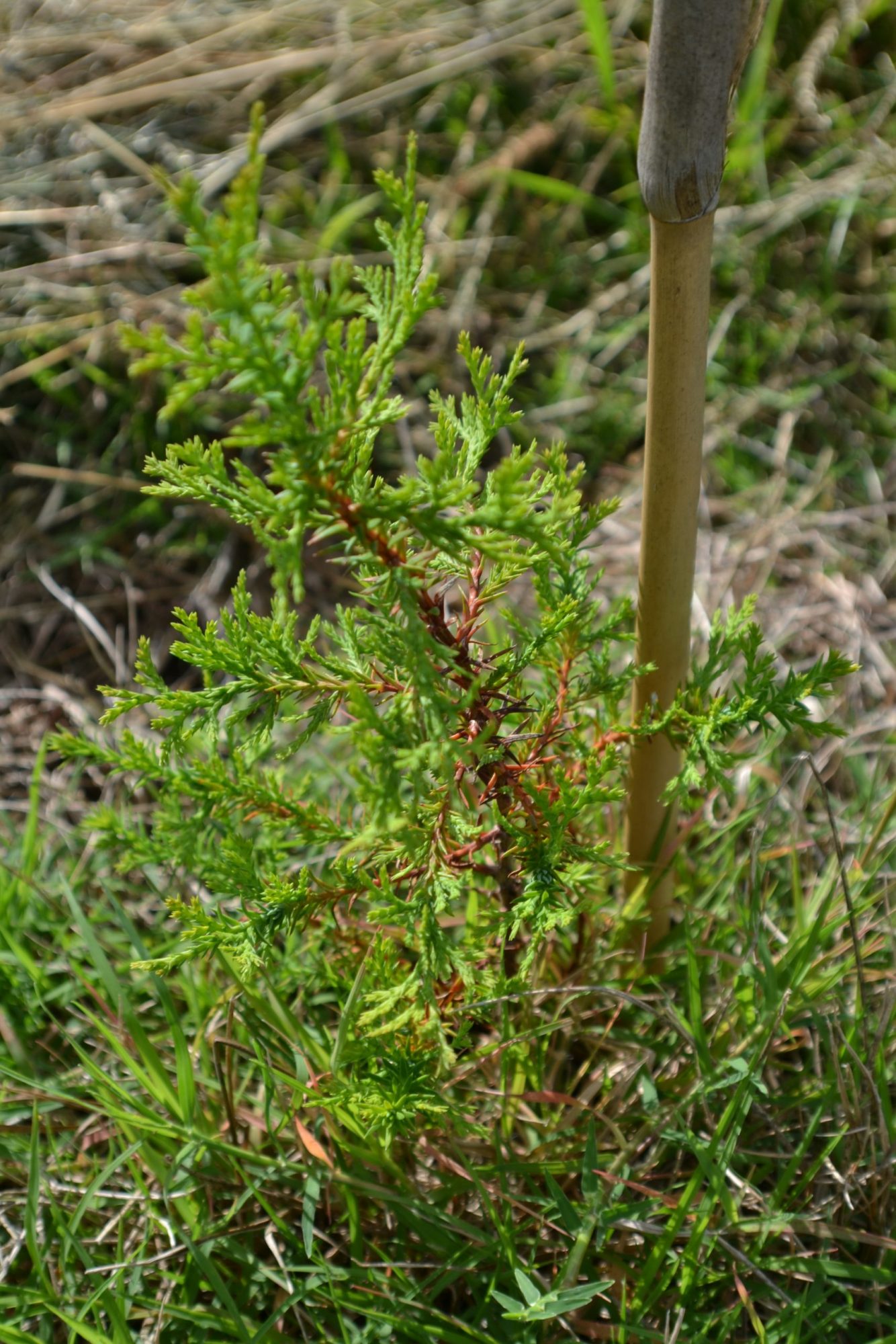 Plantings
Trees were planted in the following locations:
Hyde County
Private Landowners – 4 acres
Wysocking Wildlife Preserve- 58 acres
Columbus County
Waccamaw Preserve- 59 acres
Carteret County
North River Farms Preserve- 1.5 acres
Partner Involvement
In addition to the private landowners involved in this work, the Federation and USFWS, had the pleasure of working with the N.C. Forest Service, Hyde and Carteret Soil and Water Conservation Services as well as the U.S.D.A. Natural Resources Conservation Service and the N.C. Coastal Land Trust to identify and recruit landowners to participate in the program.
Contact
Erin Fleckenstein, Oyster Program Director; Manager, Northeast Regional office
252-473-1607