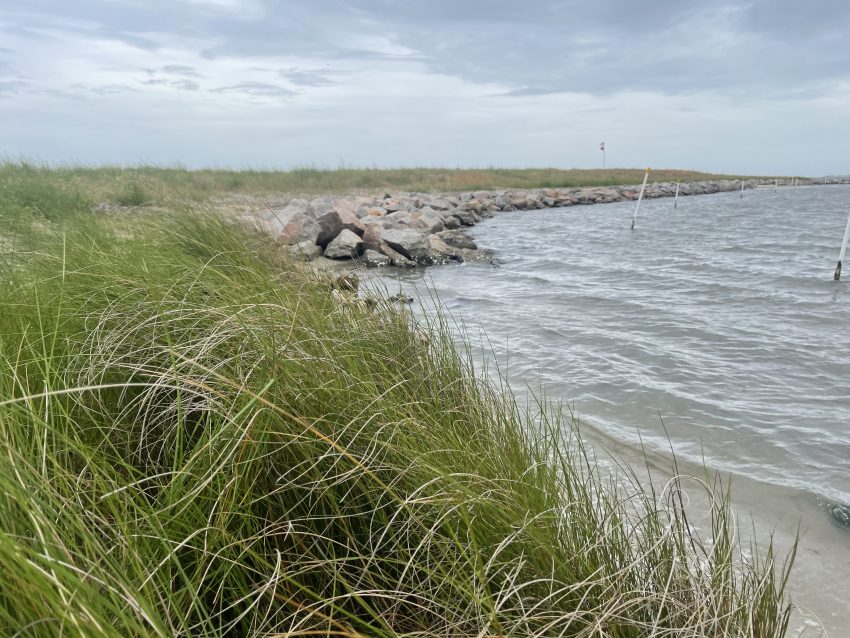 Through funding from the N.C. Department of Justice Environmental Enhancement Grant Program and the National Fish and Wildlife Foundation National Coastal Resilience Fund, the Federation worked to protect and restore the shoreline at White Point in Atlantic, N.C, which is adjacent to Atlantic Harbor. The project is located in Down East, Carteret County, and is providing community resilience, as well as conservation and ecological benefits.
Completed in 2021, this project includes a 1,720 ft. living shoreline made of granite rock in addition to the planting of over 70,000 marsh grasses shoreward of the rock structure. This living shoreline was constructed in conjunction with the dredging of the Harbor entrance channel by Carteret County. In addition to the shoreline stabilization, fisheries habitat, and water quality benefits, the living shoreline also prevents the dredge spoil material on White Point from entering the entrance channel to Atlantic Harbor, which has been a significant navigation issue for the past 20 years. Fishing boats are now able to enter and exit the Harbor, allowing this small fishing community to thrive economically.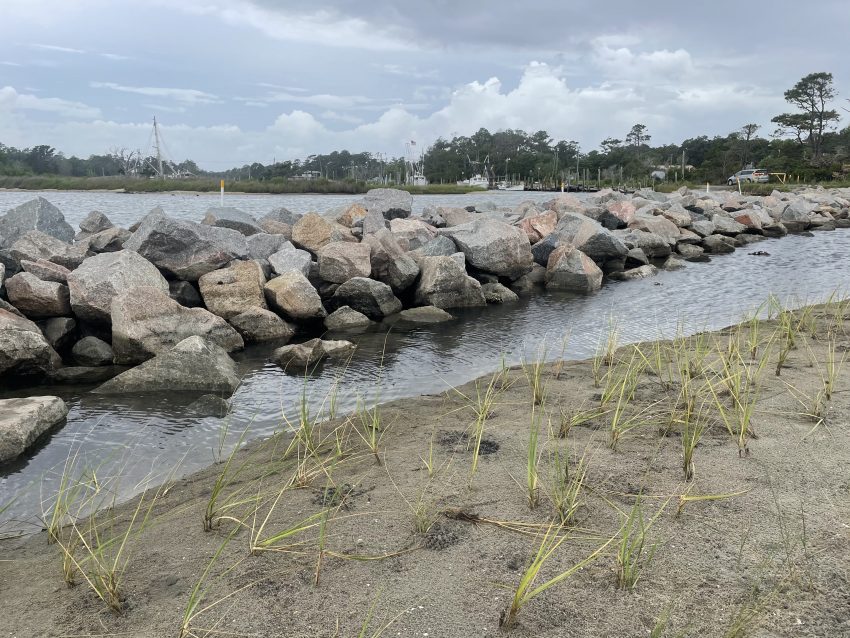 Learn more about this project in this Coastal Review Online article.
August 2020 footage by the Carteret County Shore Protection Office
Site Photos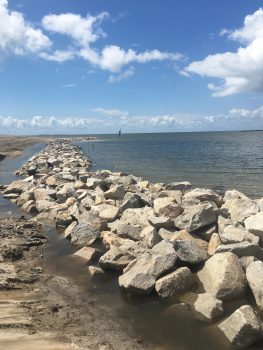 August 2020