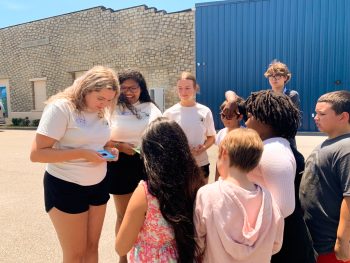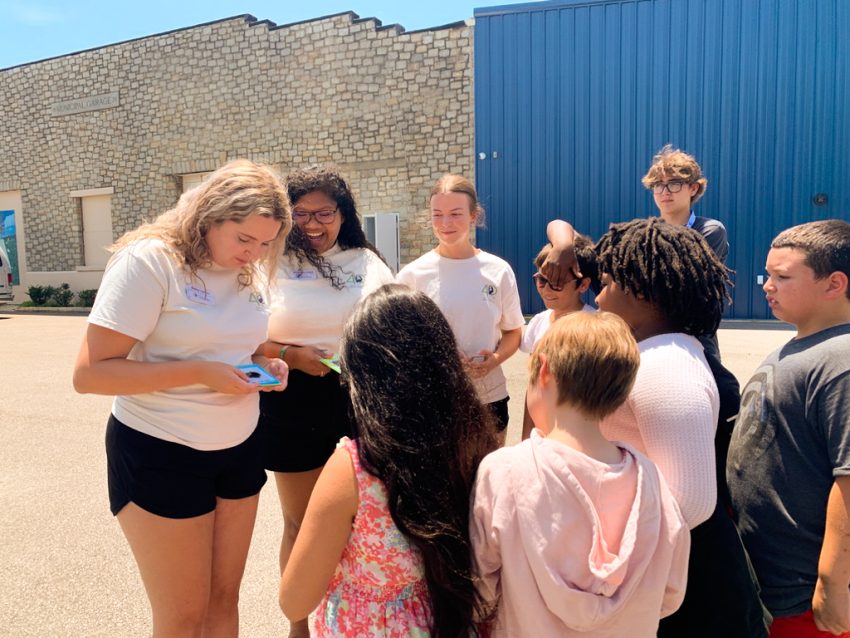 The North Carolina Coastal Federation is a member-supported 501(c)3 that focuses on protecting and restoring water quality and coastal habitats along the North Carolina coast. For more than 40 years, the Federation has been in the field restoring miles of coastline; training and educating students, adults, and communities to take actions that result in cleaner coastal waters, and advocating for an accessible, healthy, productive coast.
The North Carolina Coastal Federation accepts applications for internships for fall, spring, and summer terms. Term dates are based on the UNCW calendar year. Interns typically work 10 – 15 hours a week. The Federation's business hours are Monday – Friday, 8:30 a.m. – 5:00 p.m. Interns are also required to occasionally work events and attend meetings on nights and weekends.
Student Duties: This position works as part of the regional team at the Southeast Office of the North Carolina Coastal Federation in Wrightsville Beach Historic Square. The focus of this program is to apply scientific processes, knowledge, and critical thinking to real-world coastal zone problems.
The Federation advocates for effective coastal management decisions that protect the North Carolina coast and its communities. Federal, state, and local laws; policies and rules; and public and political pressures all influence coastal management. Sometimes laws are too inadequate to address emerging coastal issues, and agencies and programs that deal with these problems are often understaffed and underfunded. Climate change puts the already vulnerable coast at greater risk of flooding and erosion. Political pressure to make decisions for immediate gain can have severe long-term consequences. An educated and engaged public is necessary to ensure that the coastal environment is protected and restored. It is crucial that we take action to manage our coasts in more effective ways to prioritize resilience and strengthen our natural defenses.
Through this program, the intern will participate in regional projects that may focus on:
Terminal groins and their impact on natural coastal processes
Analysis of coastal erosion control methods
Coastal resiliency measures, including stormwater management, living shorelines, and coastal construction considerations
The Lower Cape Fear River Blueprint is a collaborative planning effort to protect, manage and restore the important estuarine and riverine natural resources of the lower Cape Fear River
The impact of GenX and emerging industrial contaminants on the environment and public health of Southeastern North Carolina
Specific work products/deliverables may include maps (or other geospatial analyses) depicting the potential outcome of various coastal erosion methods; literature reviews; reports/analyses of impacts of hardened structures on coastal processes and economy; recommendations for local government staff/stakeholders; synthesis of findings for public consumption; recommendations for communicating technical materials to the public on coastal management and resilience measures.
The intern will work alongside and provide assistance to education, advocacy, and restoration program staff with research, design, planning, implementation, and evaluation of regional projects. Further, the intern will work with the team to develop and implement tools, activities, and events to engage a more diverse audience.
Desired skills:
Proficient in ESRI ArcGIS
Basic knowledge of coastal processes, as well as issues affecting the North Carolina coast
Flexible and positive attitude toward duties and schedules; possess initiative; be a self-starter
Enthusiasm for learning and engaging in local politics and advocacy surrounding conservation efforts
Strong written and oral communication skills
Strong organizational skills, and attention to detail
Professional conduct amongst a variety of stakeholders
Application Deadline: Spring 2023 Internship Positions Filled. Please submit applications before 5 p.m. on Wednesday, March 1st to apply for a summer 2023 position. Interviews from the applicant pool may be scheduled and the position may be filled prior to the final application deadline.
To Apply:  Send a cover letter and resume to: Bonnie Mitchell, Coastal Education Coordinator, bonniem@nccoast.org