Coastal Policy and Restoration Interns
LYNN GEIGER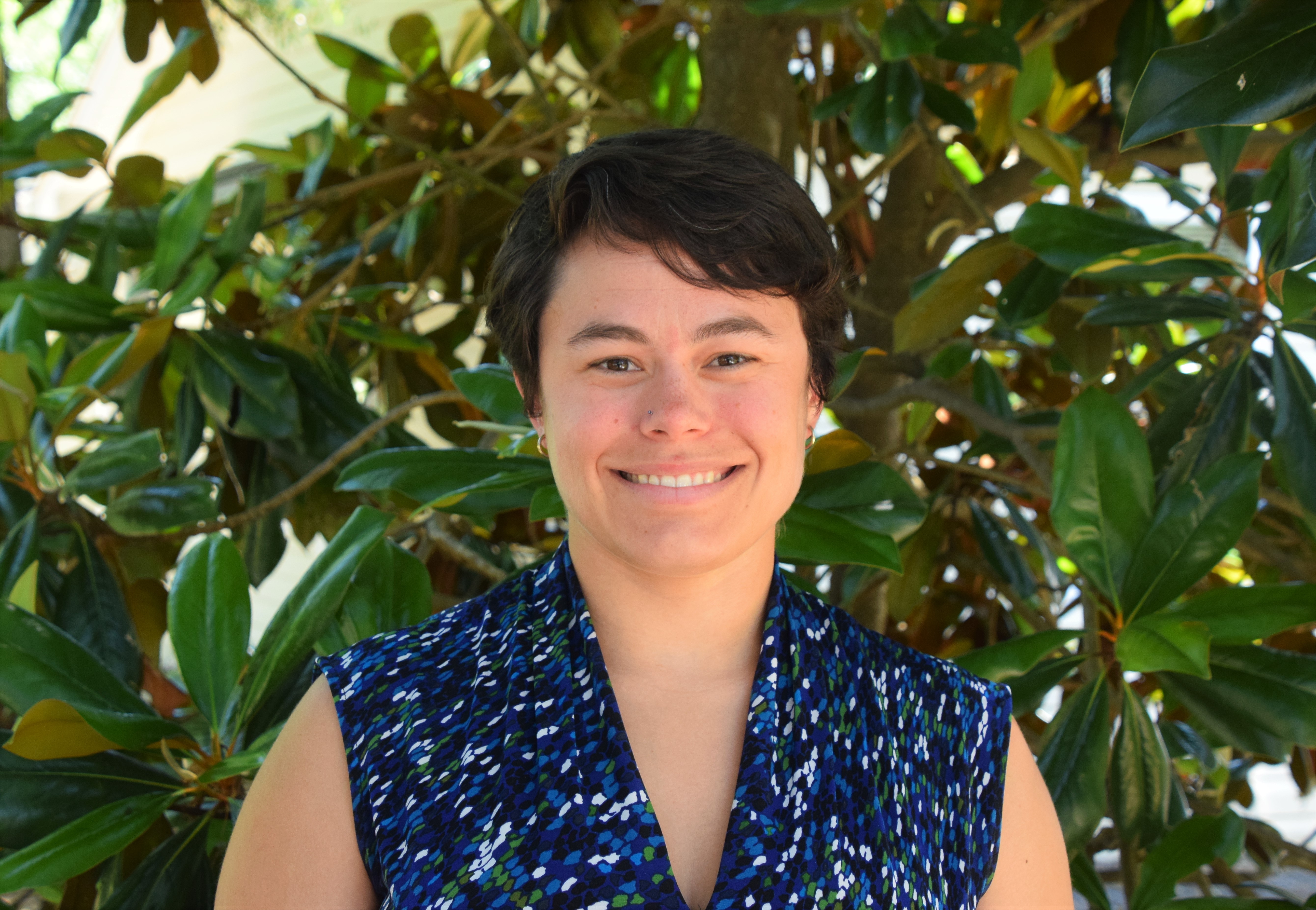 Even though I grew up in Minnesota, the coast holds a special place in my heart. Every summer, my family would go Cape Cod, just like my mom did as a kid. The smell of low tide reminds me of sunny days running around with my cousins. I moved to New England for college. I graduated from Wellesley College, with a double major in Geosciences and Astronomy. Bitten by the "Space Bug", I got an MS at MIT in Aerospace. After working at Lockheed Martin for 2 years, I decided I needed to make a change: I missed geology and working with the environment. Now I'm at Duke, pursuing a degree in Environmental Engineering. After graduation I hope to go into environmental remediation and restoration, specifically for wetlands. At my house in Raleigh, I have two dogs, three cats, and three chickens. I love playing board-games, gardening, and making things. Recently, my brother and I have started home-brewing gluten-free beer.
NICHOLAS MORK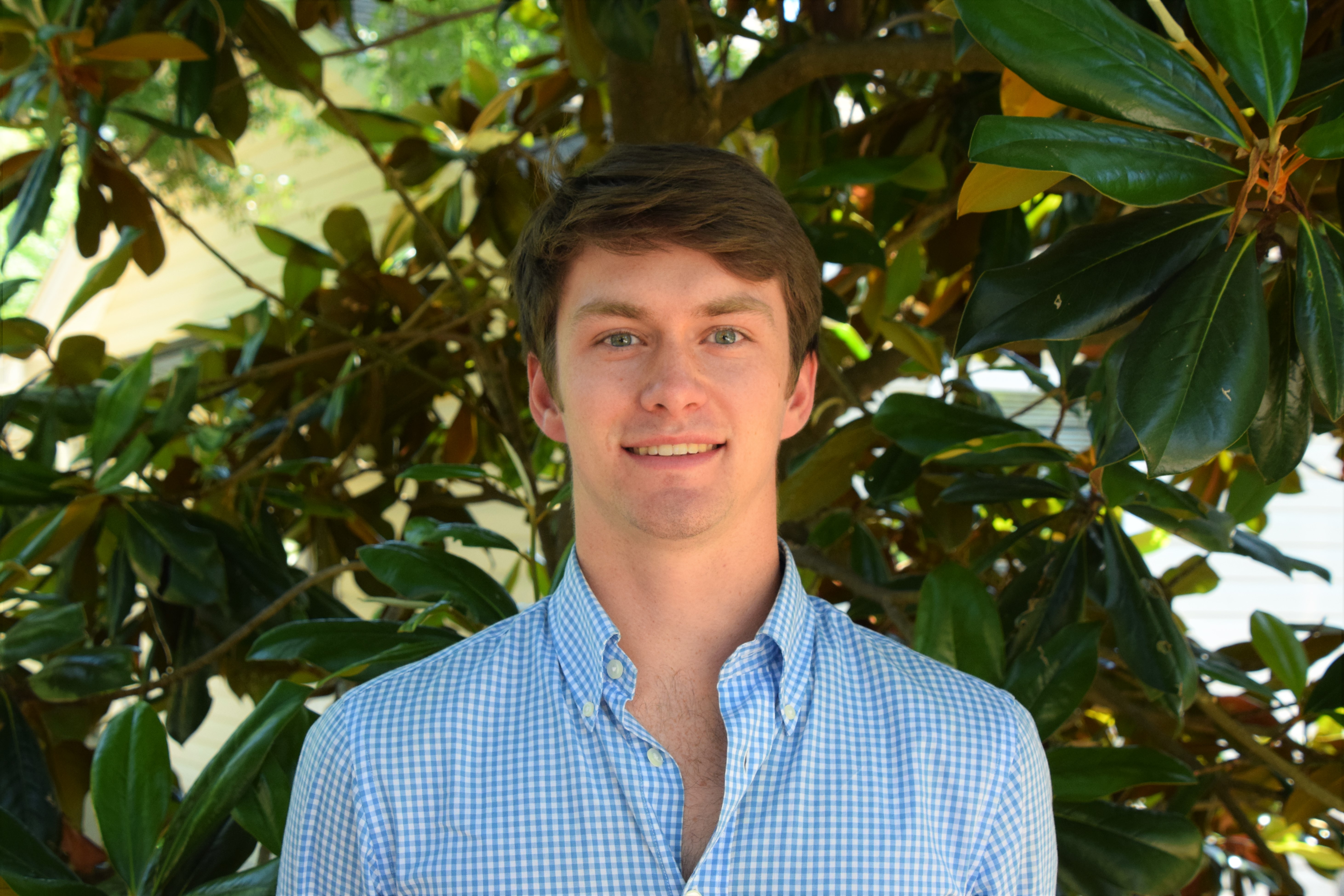 I am a rising junior at East Carolina University's Honors College and am double majoring in Biology B.S. and Chemistry B.A. I am from Concord, NC and hope to be an orthopedic surgeon in one day. In my free time, I like to play tennis and spend time in the community.
JINGYI SUN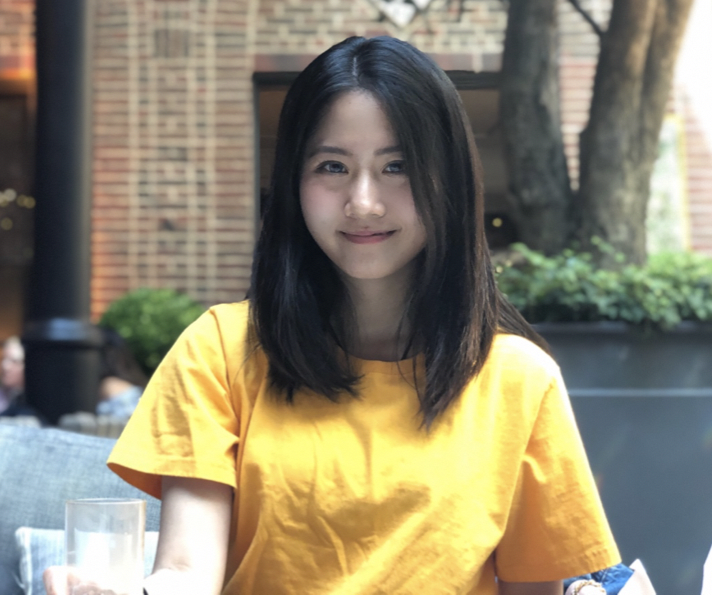 Growing up in Zhuhai, a Southeastern coastal city in China, I witnessed the degradation of the environment. This sparked my desire to protect the coastal environment and I chose the marine biology as my major in undergraduate studies to build my knowledge base. In order to successfully manage environmental protection issues, I decided to learn more about how a specific environmental problem fits within a larger framework from ecological, economic and social perspectives. It is this vision, combined with my innate love of the ocean, that motivates me to pursue a Master of Coastal Environmental Management at Duke. This summer at the federation, I am eager to gain hands-on field experience, dig into conservation policy and explore coastal restoration techniques to protect the coastal ecosystems. In the future, I hope to apply the conservation lessons and methods learned here to the environment in China.
NICHOLAS WERNER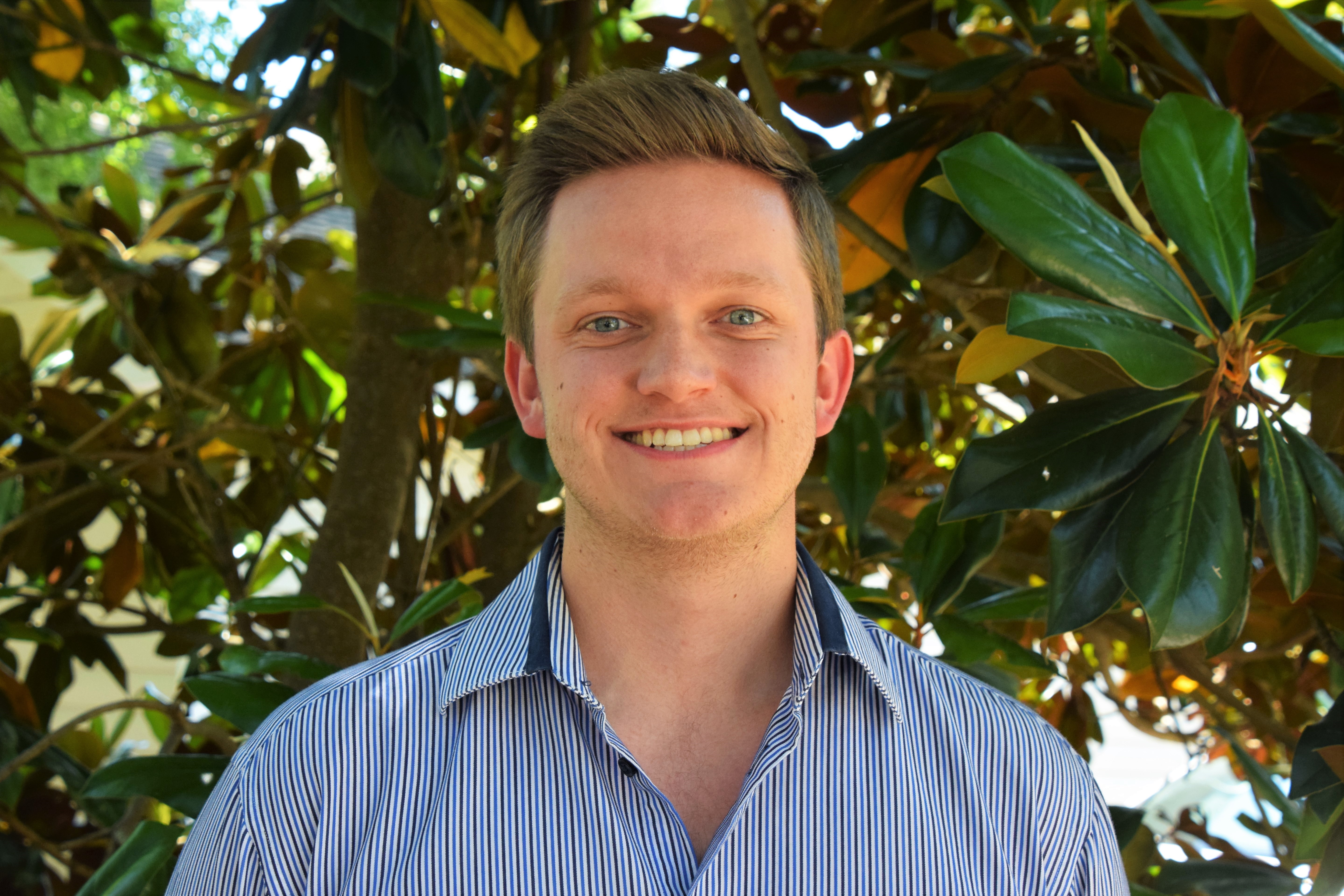 Originally from Arlington, Virginia, but having moved around frequently as a kid, I returned to my home state and graduated from the University of Virginia in 2015 with a double major in Biology and Environmental Science. After overcoming a childhood distaste for putting my head underwater, I'm now a scuba-diving ocean lover who is pursuing a Master of Coastal Environmental Management from Duke University and have even grown to tolerate getting my face wet. I spent 2.5 years at the U.S. Environmental Protection Agency after undergrad and I'm looking forward to being on the other side of the grant funding process at the federation. I'm a dog person, like getting outside whenever I can, play a wide range of sports and have a love/hate relationship with running triathlons.
Northeast Region Interns
RAHDIAZ DELVILLAR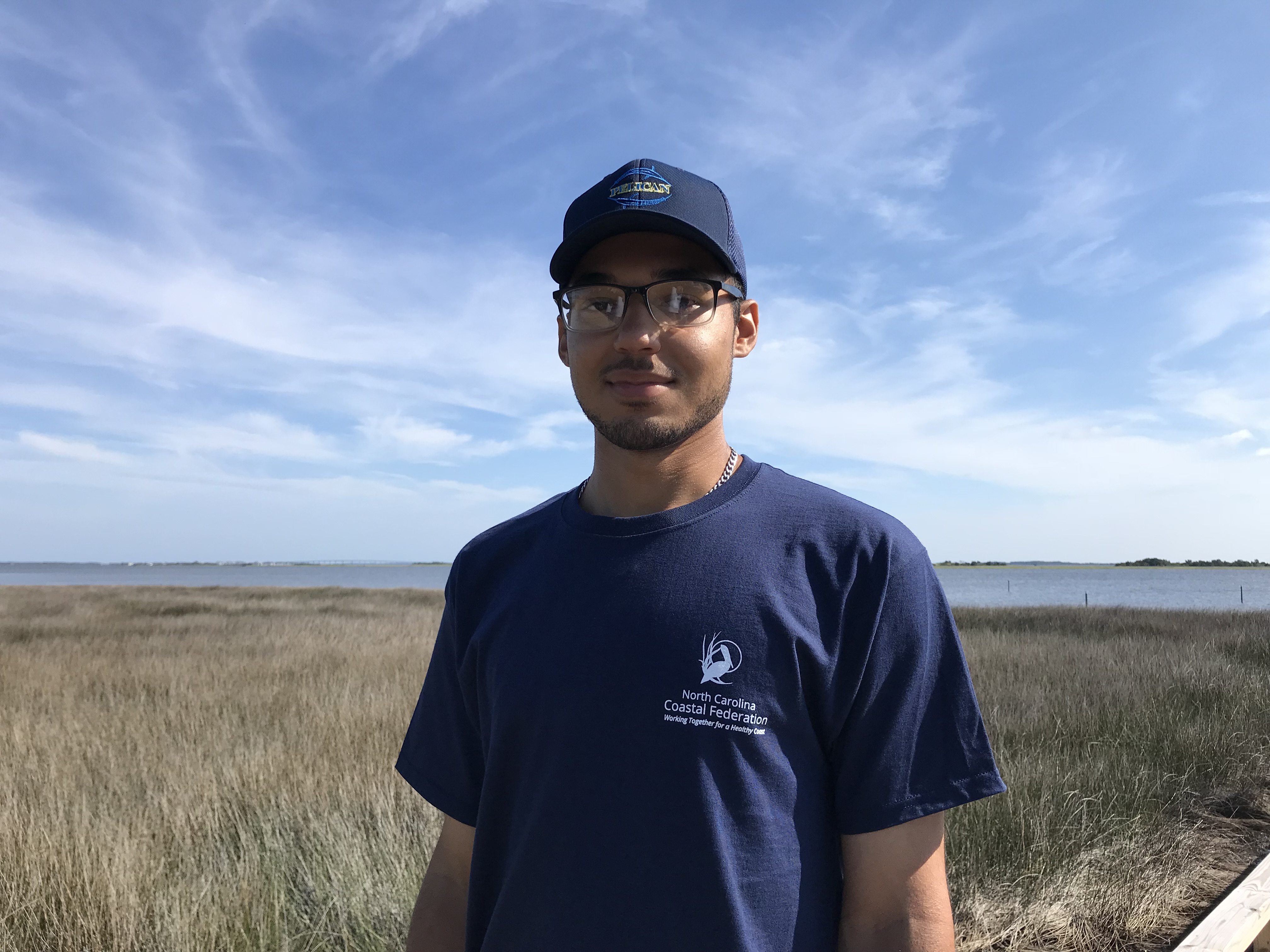 Rahdiaz enrolled as an Americorps member, through a partnership with River City YouthBuild. Prior to volunteering at the federation, he was a husbandry intern for the North Carolina Aquarium on Roanoke Island, helping with animal care. He is currently enrolled in the College of Albemarle studying applied science and will graduate this fall with an Associate's Degree. After that, he hopes to pursue further education in aquaculture and marine science. Rahdiaz enjoys upholding the federation's mission by keeping the coastal waters that he loves to fish in clean.
ELIZABETH EBERHARDT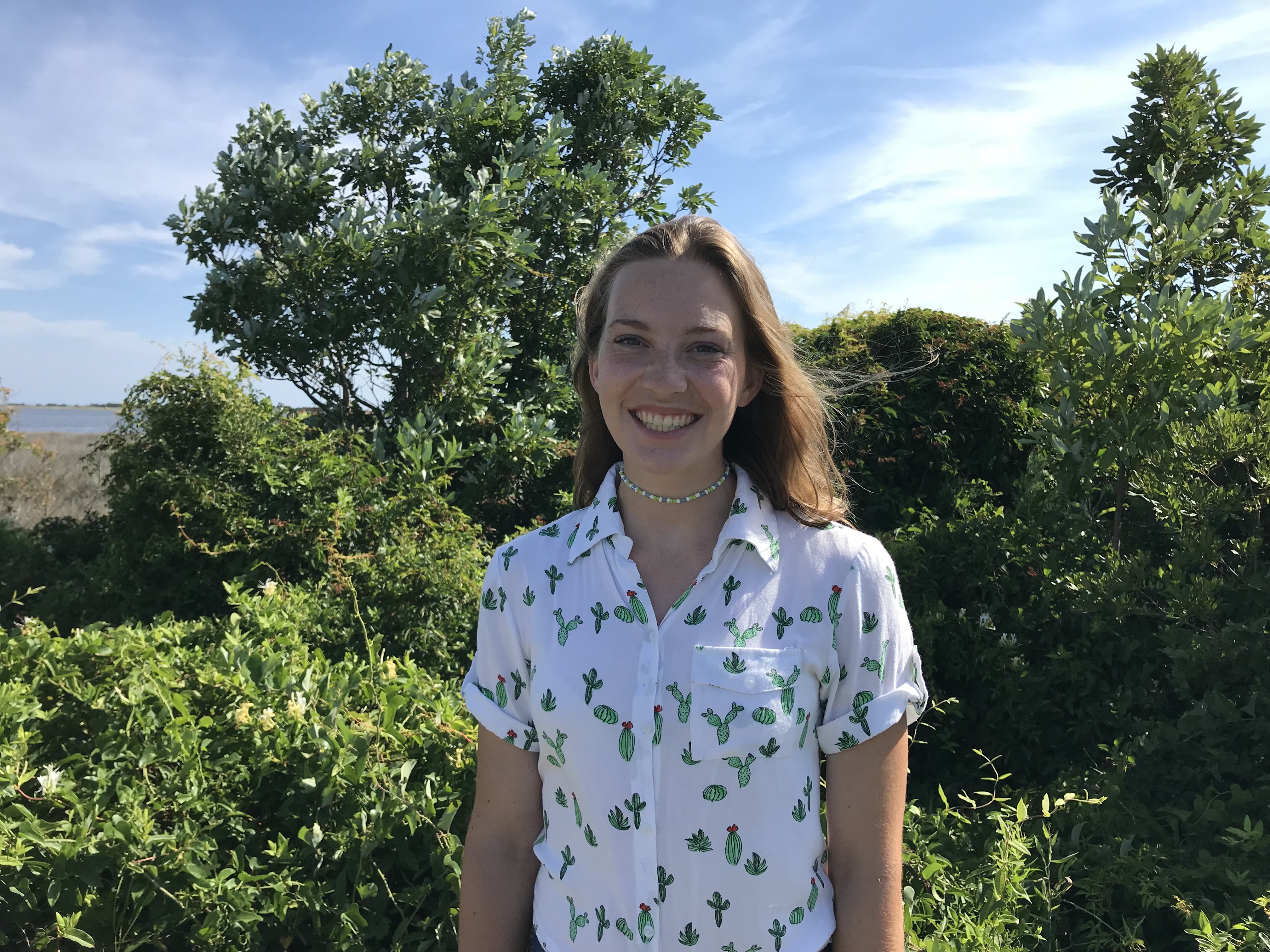 Growing up in rural Pennsylvania, I never expected to fall in love with the coastal environment. A service trip to the Outer Banks with fellow Ithaca College students changed that, and I decided that before beginning my junior year as a writing/English double major, I would use my knack for writing to positively impact the coastal ecosystem through public outreach and environmental journalism with the Northeast regional office. I'm excited to dig into the local culture and educate community members through articles published through the Coastal Review Online about coastal issues the public faces every day. I'm also looking forward to running down here where it's flat, trying oysters in every way possible, and learning how to cook meals more elaborate than pasta and broccoli.
Central Region Intern
KRISTINA BELL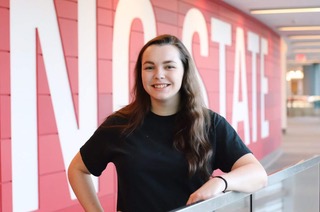 Growing up in Emerald Isle, NC, I have always loved the coastal environment and all it has to offer. As the years have passed, I have witnessed firsthand the unique threats toward my local environment and have been inspired to join preservation and education efforts to combat these threats. In high school, I began working with the federation as a coastal education intern, as well as with local marine science education centers including North Carolina State University's Center for Marine Sciences and Technology, Duke University Marine Lab and the National Oceanic and Atmospheric Administration as a volunteer for educational programs for students and local communities and preservation efforts such as "beach sweeps," living shoreline building and nature walks. Last year, I began college at North Carolina State University, where I am majoring in biology with minors in political science and economics. My ultimate goal is to work in science-focused and environmental policy, as well as participate in healthcare reformation. In my free time, I enjoy spending time at the beach, teaching children through programs such as the Boys and Girls Club and completing service activities with my honor fraternity.
Southeast Region Interns
KAYLEE BUGGY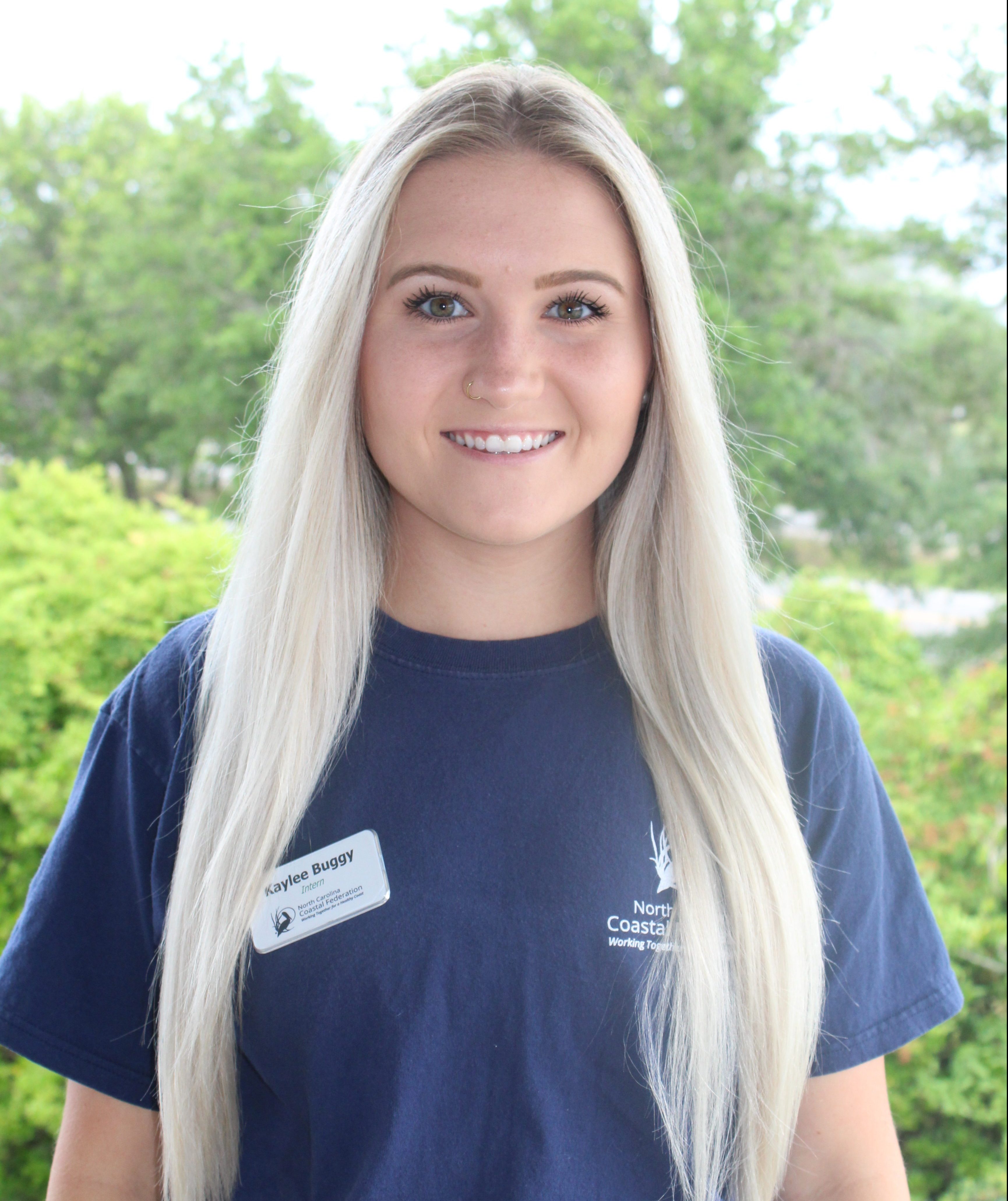 I am a rising senior at the University of North Carolina Wilmington majoring in Environmental Science (Conservation) and minoring in geospatial technologies. I grew up in the landlocked state of Pennsylvania, but my family vacationed at the Outer Banks every summer. I've always had a love for North Carolina but there was something about the ocean that just drew me to it. I moved down here two years ago to begin my next chapter of life which is to pursue helping the environment in any way I can. I'm still trying to find an area that I want to focus on studying but I know this internship will help me realize what that is! After just recently studying abroad in Belize, I got to take part in water quality testing for areas that don't have access to these types of assessment. The organization we worked with was a nonprofit and it was such an amazing experience to see all that they provide for this community and I was so lucky to be part of that, it has helped me realize that coastal restoration is something that I really enjoy. I am very excited to educate the public, holding events for preschoolers, participating in living shoreline plantings, sitting in on forums and conferences and so much more. I've loved every minute of this journey since I decided to become an environmental science major. Just knowing I can do anything to make a difference even if it is very small makes me the happiest person in the world.
KAYLEE CLARK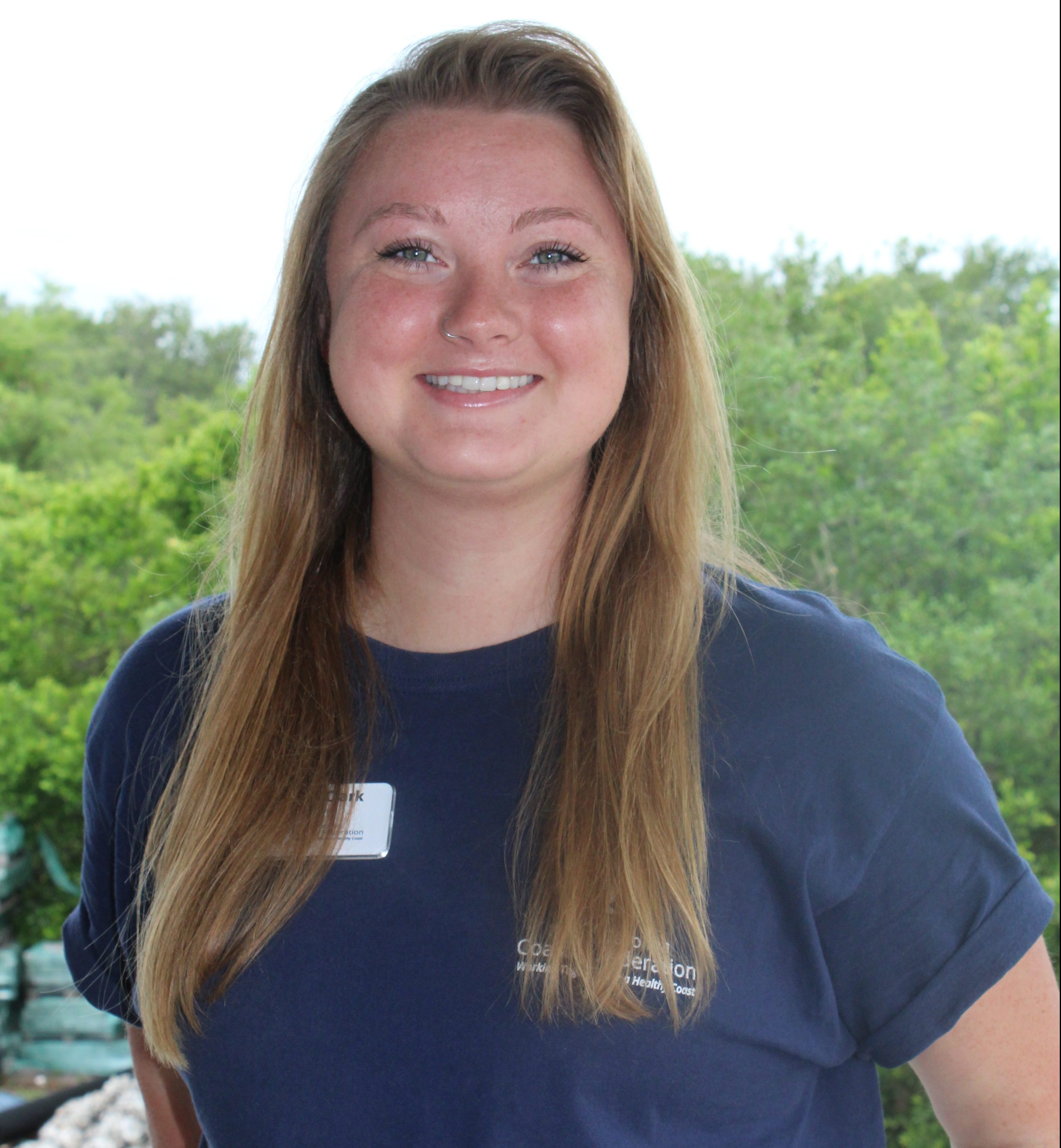 I am a senior at the University of North Carolina Wilmington pursuing a degree in Environmental Studies with a minor in Sustainability. Growing up in Vermont, I haven't always fully appreciated or understood the importance of the oceans. Since moving to Wilmington, I have become very involved with the conservation, advocacy and education surrounding our oceans. As my love for our coasts and marine ecosystems continues to grow, I look for new ways to protect them. I believe this internship will provide me with new knowledge and skills to further my abilities to do so. I have already learned so much, and look forward to a great summer with the North Carolina Coastal Federation!
ASHTON CLOER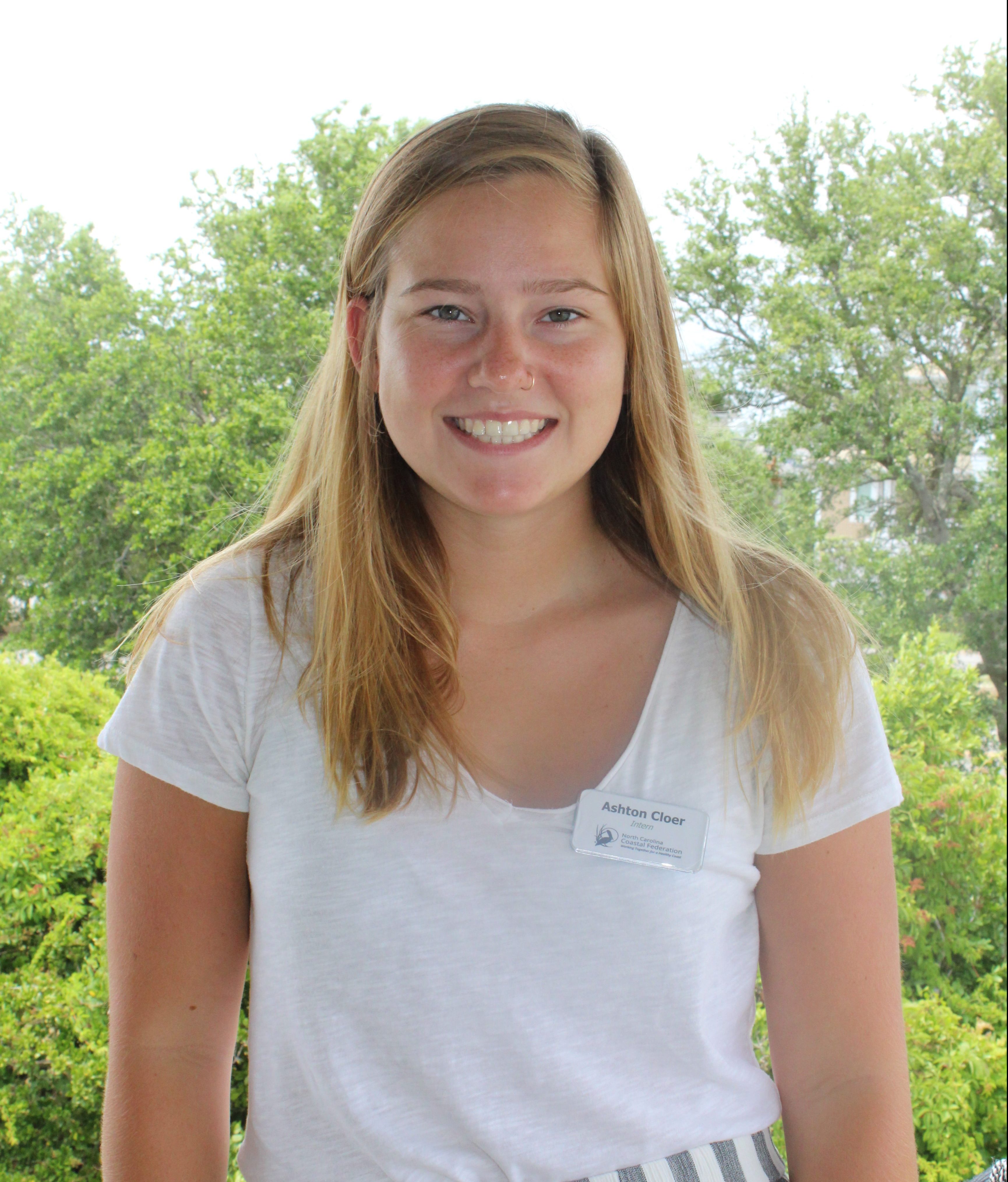 I am from the small town of Morganton located in the mountains of North Carolina. Even though the beach is a 5-hour drive from my little mountain town, my parents instilled in me a passion for the ocean and sea-life at a young age. I am a rising sophomore at the University of North Carolina at Wilmington. With a double major in Marine Biology and Political Science, I plan on pursuing a career in Marine policy in hopes of being an advocate against the pollution of our oceans and the poaching of sea life. Interning with the federation will help me hone my skills and witness first-hand the importance of the non-profit sector in North Carolina as well as the role the federation plays in educating the community around them in how their actions shape the coast.
MICHAEL ROCCO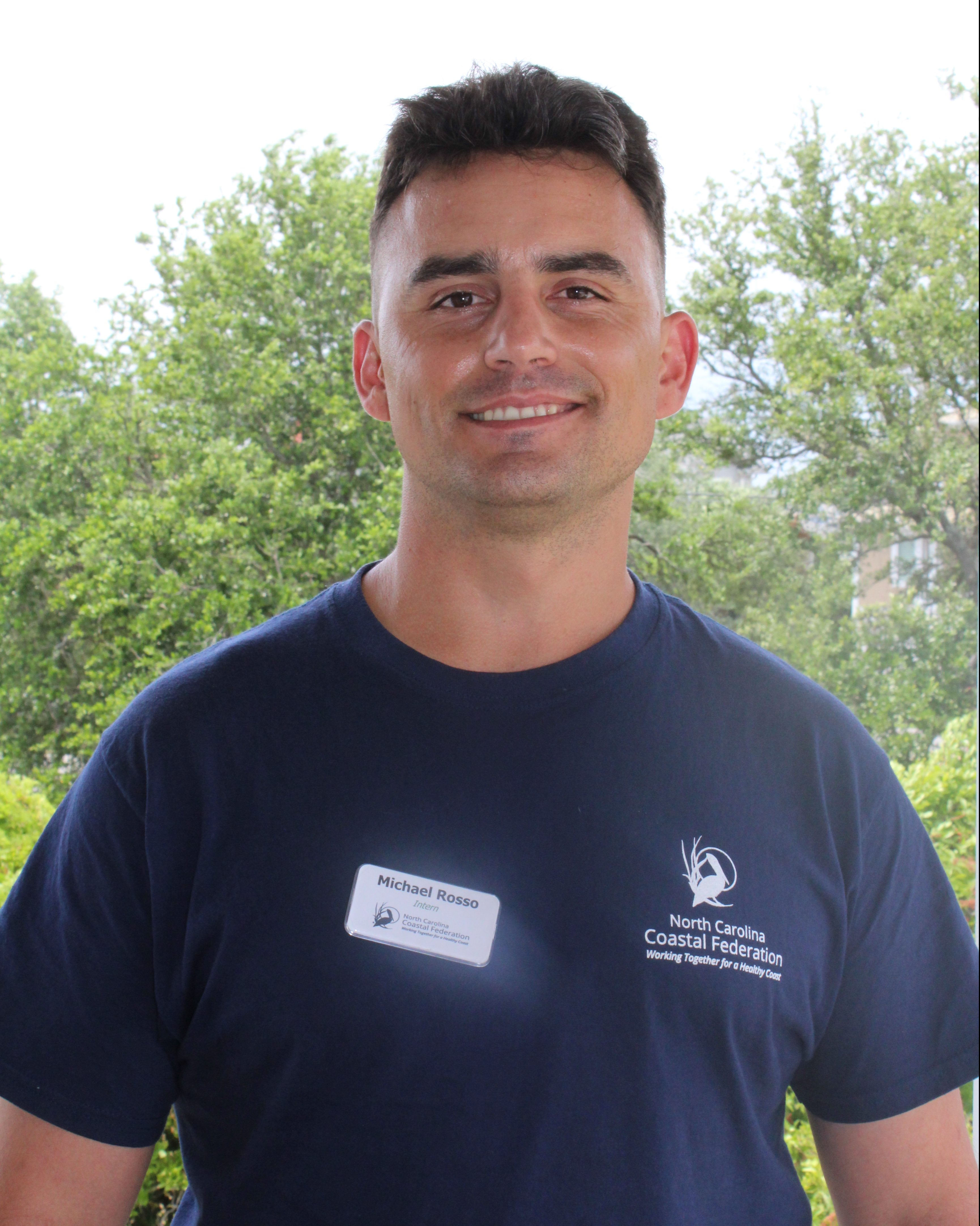 From being born and raised on the coast in the San Francisco Bay Area, to moving to Eastern North Carolina, the coast has always been an essential component of my life. In 2011, I decided to join the United States Military. The driving force in choosing to join the Navy was knowing that I would more than likely be stationed near the ocean. After 5 honorable years of service, I decided to part ways with Naval service, as I felt compelled to be more proactive in protecting our environment. I am currently a senior at the University of North Carolina Wilmington, majoring in environmental science. As a husband and a father, my wife and I love bringing our kids to the beach and exposing them to the coastal environment that we were so fortunate to grow up with. This summer I look forward to working with the federation not only to enhance my understanding of our coast but to pass on the knowledge I obtain to the next generation.
`