Educating for the Future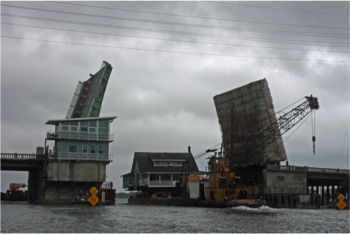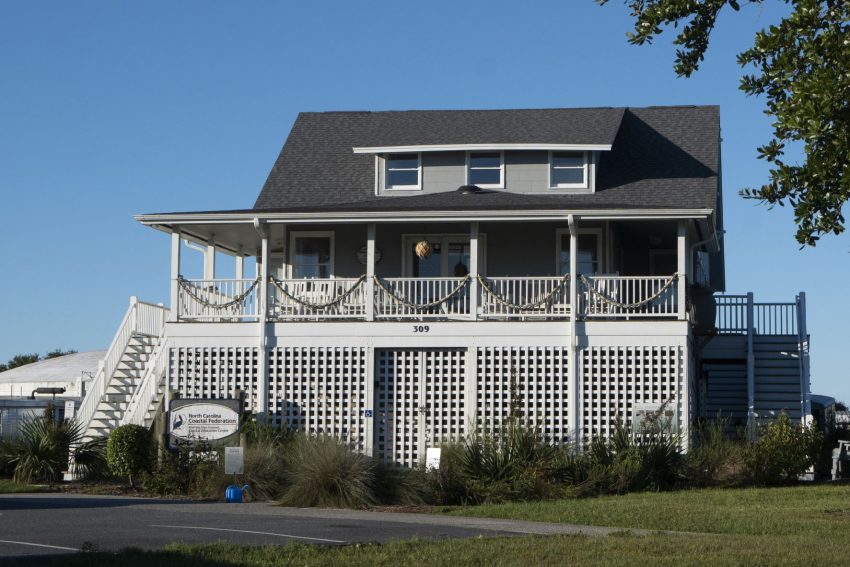 The Fred and Alice Stanback Coastal Education Center is a regional hub for coastal education, the center offers a wide range of events, programs and fun activities. Visit our calendar of events to register or find more information about our programs and events. The center is open Monday through Friday from 9 a.m. to 5 p.m., so come by, call 910-509-2838 or email seregion@nccoast.org. The Center is also the first stop on the Walk the Loop for Clean Water. Members receive discounts to all our events, and memberships support the work of the Federation to protect our coast. Please consider joining the Federation and Becoming A Partner in Protecting Our Coast.
History of the Coastal Education Center
After many years of temporary housing, the southeast office of the federation has found a home. And what a home it is! The Fred and Alice Stanback Coastal Education Center opened to the public on May 3, 2014 in Wrightsville Beach.
The federation's education center and southeast offices are housed in an historic 1948 beach cottage that was donated to the federation. After a herculean effort by the entire community, the house was moved by barge to its current location in the Town's Historic Square off West Salisbury Street (map). It's not every new office that gets to take a cruise before it starts work!
The Palmgren-O'Quinn cottage was renovated to include a classroom, education and art displays, public event space and offices for our staff and interns.
The center's grounds serve as a "Living Classroom" with native plants, rain gardens, stormwater reduction demonstrations, low-impact development landscaping, and hosts of other projects. Donations and volunteer support from residents, visitors, businesses and foundations made this project possible. We welcome all—please stop by.
View photos of the project on our Facebook page and watch the video of house's journey around Harbor Island by barge.