Summer Campers build living shoreline in Pamlico County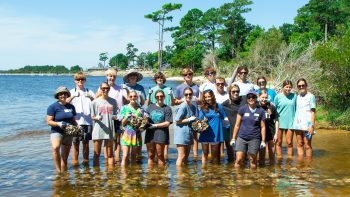 Interest continues to build around living shorelines, as a way to protect and stabilize eroding shorelines and we couldn't be more excited. The work takes on even more meaning when we get to involve the next generation of coastal advocates. Throughout June and July, Coastal Educator Rachel Bisesi and Coastal Specialist Sarah Bodin were able to work with high school students from Camp Don Lee in Pamlico County to complete 88 feet of living shoreline using recycled oyster shells.
The campers were more than enthusiastic when it came to jumping and helping to place more than a thousand bags! The shoreline these campers helped us to build is actually part of a larger shoreline that was built with our partners at Native Shorelines, formerly RS Shorelines, a Division of Restoration Systems. They constructed an additional 62 feet of shoreline that's made up of their proprietary QuickReef™ that's made up of calcium carbonate and other materials that are cemented together.
Altogether Camp Don Lee now has a 150-foot living shoreline that will help protect their property from erosion, and wave energy, and provide a new habitat for oysters and many other species.
Construction is underway on Oyster Sanctuary
All throughout June and July crews have been working hard on Phase 2 of construction on the Cedar Island oyster sanctuary. The work which is being done by Steven's Towing in partnership with the Division of Marine Fisheries and the Coastal Federation will create an additional 5-7 acres of oyster reef.
This new construction will add to the nearly 7 acres of sanctuary that was built in the same area in 2021. A third phase of the Cedar Island sanctuary is set to begin next year. Oyster Sanctuaries provide a number of benefits to the waters they are built in, including improving water quality, helping to restore oyster populations as well as offering habitat for a number of different species.
Check out this video for a more detailed look at why these oyster sanctuaries are so important.
Summer fun at DREAMS in Wilmington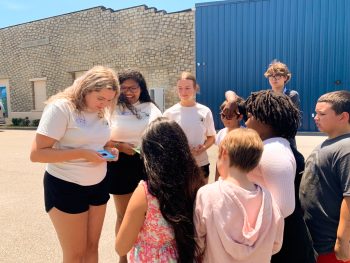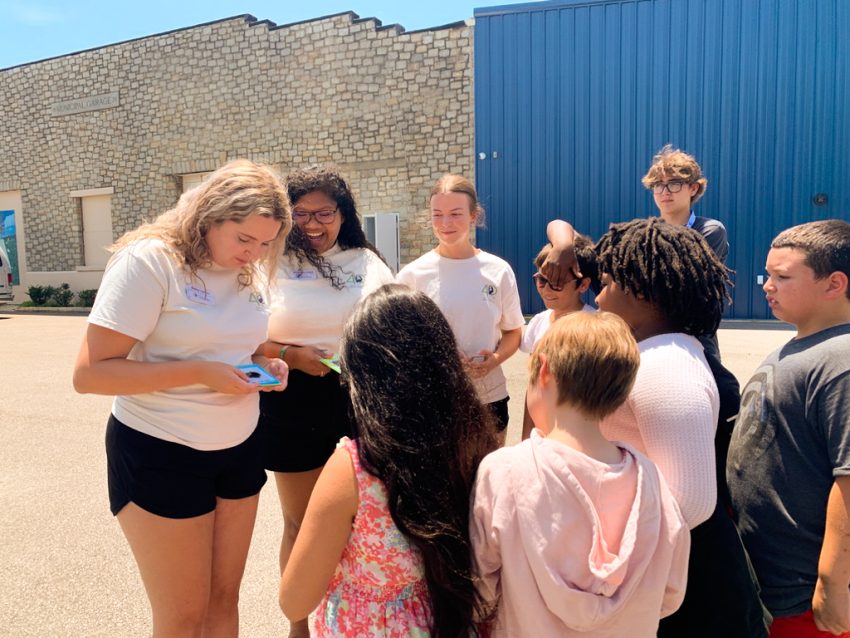 Last month, thanks to the support of the Landfall Foundation, Coastal Educator Bonnie Mitchell and her team of summer interns were fortunate enough to present our 'Students Reducing Run-off' program to the Creative Outdoor Camp at DREAMS Center for Arts Education in Wilmington.
Established in 1996, DREAMS Center for Arts Education is a youth development organization that is dedicated to building creative, committed citizens, one child at a time, by providing youth in need with high-quality, free-of-charge programming in the literary, visual, and performing arts.
We had so much fun working with these young, talented individuals. They were especially impressed with how their own center takes active measures to prevent stormwater runoff.
Projects look to reduce Stormwater runoff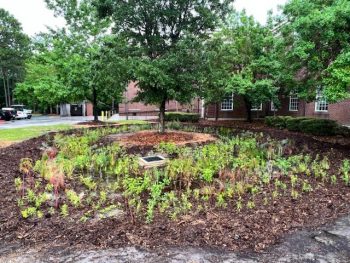 The past few weeks have been busy at the Federation. Over that time our staff has been working with several communities to improve stormwater runoff. At our Central Office in Newport, our Coastal Engineer Bree Charron wrapped up a project with the town of Pine Knoll Shores. The work involved installing permeable pavers at a cul-de-sac in a neighborhood with a serious flooding problem. The new pavers will help soak in the rain and reduce runoff and flooding. This project was funded by the Attorney General Environmental Enhancement Grant.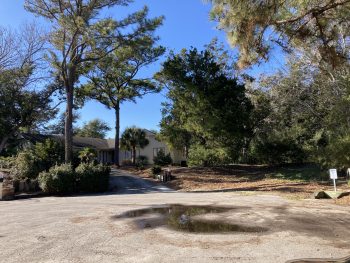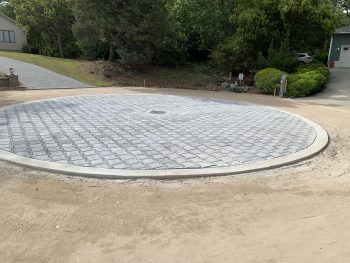 In Wilmington, UNCW worked with the Federation and other partners to complete a rain garden. The front lawn of Leutze Hall at UNCW has been transformed by the wonderful Landscape Services staff. Coastal Stormwater Services, Inc. worked with the Federation to design the garden that will now collect and soak in rain coming from the building's roof. The project was funded by the NCDEQ – Division of Water Resources, EPA 319 program in partnership with Wilmington's Heal Our Waterways.
Pelican Awards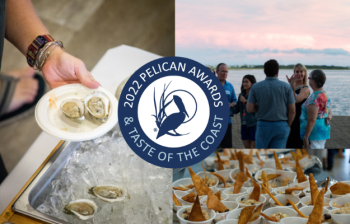 The count down to the annual Pelican Awards continues, and as the big event draws near excitement is building. This year the Coastal Federation is celebrating 40 years of working together for a healthy coast and we couldn't do that without our many partners and volunteers. Join us as we celebrate their hard work and have some fun too!
You can get your tickets to join us for an evening of delicious seafood, drinks, and a silent auction at the Crystal Coast Civic Center on August 6th from 5:30 pm to 8:30 pm. Be sure to also check out the incredible items that are up for grabs in the silent auction, we're adding items weekly including things like handcrafted pottery, fishing trips, and so much more. We hope to see you there!
Reflecting on 40 years of dedication to the coast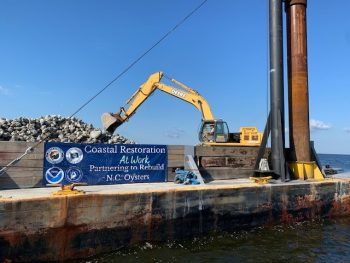 The year of reflection continues this month as we look back at the year 2009 when the Coastal Federation received a $5 million federal economic stimulus grant. The funding was used to construct oyster reefs for oysters and other estuarine animals and plants. This created and retained 140 jobs on the North Carolina coast. Since then 110 acres of oyster sanctuaries have been created with the help of the Division of Marine Fisheries, and partners like Steven's Towing Company, and now even more projects are on the horizon. The goal is to reach 500 acres in Pamlico Sound by 2025.