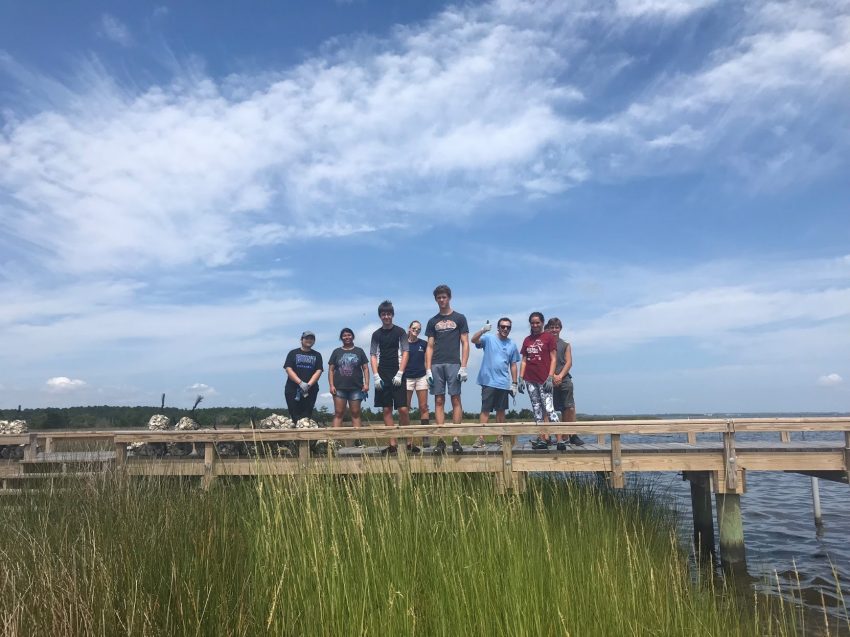 OCEAN, N.C. – The North Carolina Coastal Federation is pleased to announce the
continuation of the Coastal Stewardship Award in 2021. The federation is offering three
$1,000 awards coastwide. The winners will be announced on April 1, 2021.
The Coastal Stewardship Award was launched in 2019, providing one award of $1,000
to a graduating high school senior with outstanding dedication to the coastal
environment. It was expanded to 3 awards in 2020. The 2020 award recipients were
Henry Ferrell from E.A. Laney High School, Ella Harlacher from Croatan High School
and Dylan Gray from Cape Hatteras Secondary School.
"We are so glad we're able to offer three awards again this year through support of local
sponsors. We are continuously impressed by the students we work with, and are
honored to invest in their future," said Rachel Bisesi, coastal education coordinator for
the federation.
This award is open to graduating high school seniors in North Carolina's 20 coastal
counties. The application deadline is February 13. For additional details and to view the
online application, visit nccoast.org/coastalaward.
The federation is a member-supported nonprofit organization working to protect and restore North Carolina's coastal habitats and water quality.

Learn more at www.nccoast.org.
No phone calls or emails, please.