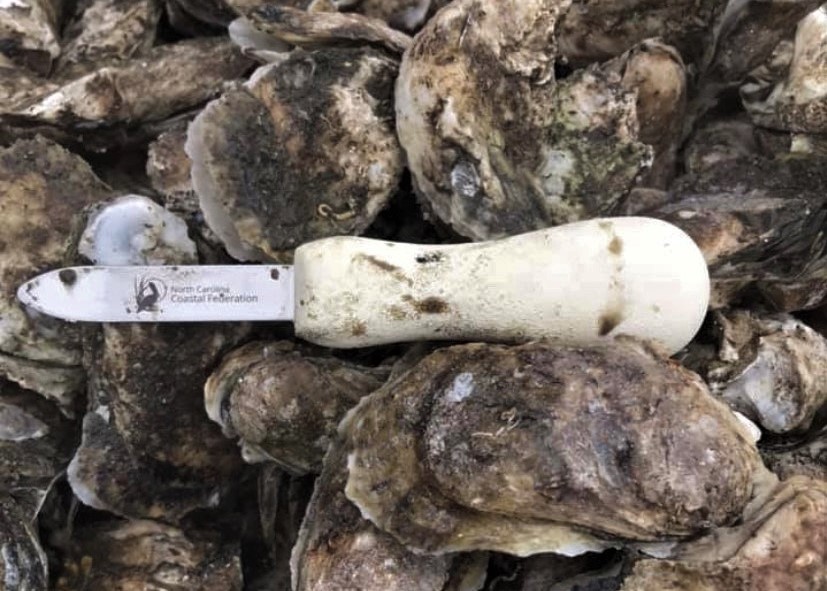 HATTERAS, N.C. – The North Carolina Coastal Federation announced that the 2021 Hatteras Island Oyster Roast will not proceed, but the non-profit has plans to move forward with the event in 2022.
This would have been the eighth roast for the Federation, with the first taking place in 2014. Over 500 people attended the 2020 roast, a favorite event for both locals and visitors from afar.
"With the event growing every year, we had to consider the current health and safety concerns for both residents to Hatteras Island and those traveling from out of town. However, we're excited to begin plans for 2022 with hopes that we'll be able to reconvene safely," said Sara Hallas, education coordinator for the federation.
The annual event serves as a major fundraiser for the federation, supporting its work to protect and restore water quality and coastal habitat in North Carolina. Oysters are a big part of that work. A single oyster is capable of filtering a bathtub full of water per day. The event is a perfect fit to bring people together to celebrate the federation's successes with the community, all while enjoying wonderful food and company.
Despite the cancelation of the event, there are still ways to support the federation's oyster work from your home. You can become a member of the federation, or support the federation's Adopt an Oyster campaign. Adopt a single oyster, a dozen oysters, a peck, or a bushel to restore the coast. With each adoption, you will receive updates on the progress on your adopted oyster and gifts depending on your adoption level.
If you're still in the mood to dine on oysters, you can explore the recently launched North Carolina Oyster Trail, a partnered effort between the federation, North Carolina SeaGrant, and the N.C. Shellfish Growers Association. Purchase oysters from your local shellfish growers for your own roast, visit a restaurant serving oysters, or choose from a variety of other oyster experiences.
For more information, contact Sara Hallas at 252-473-1607. To Adopt an Oyster, visit nccoast.org/myoyster. For information on the North Carolina Oyster Trail, visit ncoystertrail.org.