AmeriCorps member Madison Douthitt will be leading two programs on North Carolina's sounds and on marine debris this summer on alternating Thursdays in the Outer Banks. Douthitt works with the North Carolina Coastal Federation's Wanchese office as a coastal community engagement specialist. Learn more about the two programs — Soundside Discoveries and Trash Talk — below.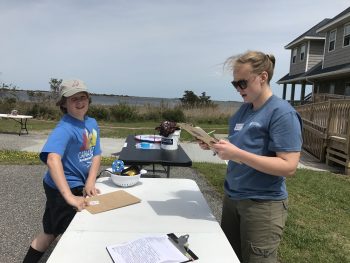 Soundside Discoveries
Soundside Discoveries kicks off on May 25 and runs every other Thursday until July 20. Douthitt will be leading lessons on stormwater runoff and how it can affect water quality in North Carolina's sounds. Stormwater runoff can lead to beach and shellfishing closures. Douthitt will be talking about what North Carolina residents and visitors can do to reduce the effects of stormwater runoff and to improve water quality. 
Douthitt will also have the EnviroScape on hand, which is a model that shows how stormwater runoff picks up pollutants as it moves along rooftops, sidewalks, driveways, roads and other hard surfaces. These pollutants then all end up in waterways.
She said that she wanted to do a lesson on the sound and stormwater to improve awareness of how runoff can impact water quality.
"I hope that educating the public on why we sometimes have swimming advisories will help them understand the impact pollutants are having on our waters," she said.
This program will take place from 10 a.m. to noon at the Jockey's Ridge Soundside Beach Access in Nags Head.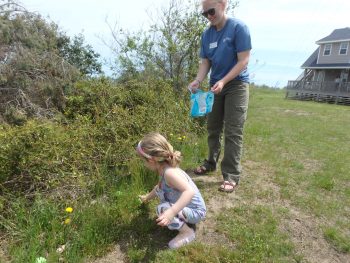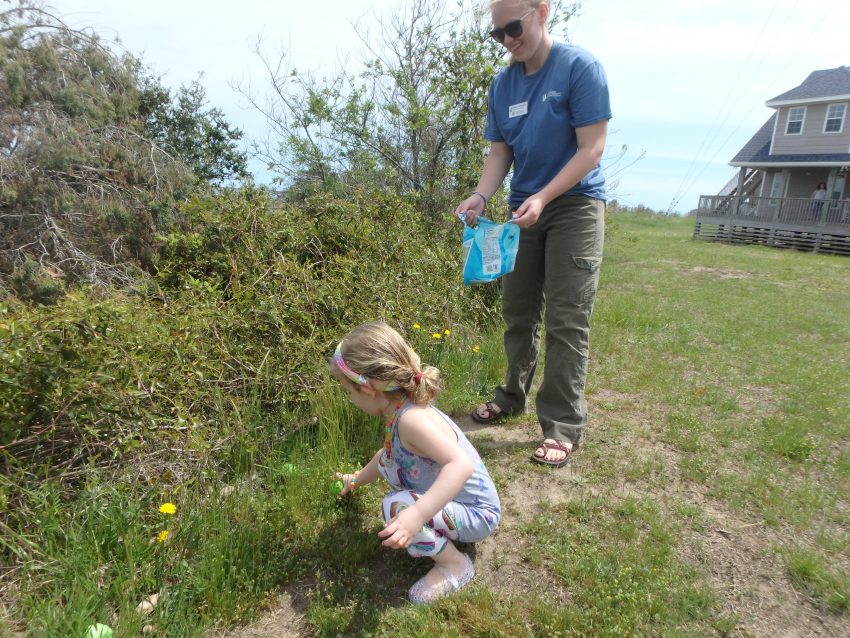 Trash Talk
Starting June 1, Douthitt will be leading the Trash Talk program on alternating Thursdays. She'll be giving a lesson on the effects of marine debris, as well as offering tips on how to reduce the amount of marine debris in the coastal environment. Those who stop by can test their knowledge of marine debris with trivia. This program runs through July 27. 
"I chose to do a lesson on marine debris because we touch and use plastic every day, and if we don't reuse or recycle that item it ends up in our landfills or our oceans," Douthitt said. "I think it is important to reach out to visitors and residents to explain how important it is that we keep our waters litter-free. If we don't, it will affect our economy, our health and the health of the other plants and animals that live on or visit the Outer Banks."
This program will take place from 10 a.m. to noon at Jennette's Pier in Nags Head.
For more information on these programs, please contact Madison Douthitt at 252-393-8185 or madisond@nccoast.org.