Celebrate Earth Day with us!
The Coastal Federation is teaming up with local environmental partners to celebrate Earth Day along the North Carolina coast. Look for us at these events in your region. You can learn more about or register for events by clicking on our event calendar: www.nccoast.org/events.
Outer Banks
Saturday, April 23, 1– 4 p.m.
Earth Fair OBX V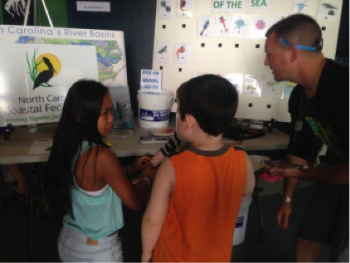 Come and celebrate Earth Day on the Outer Banks at Jockey's Ridge State Park and participate in a variety of engaging activities. For the fifth consecutive year, the event will bring together many Outer Banks organizations that offer environmental education; you'll be sure to learn something new! Don't miss this chance to meet representatives from organizations that work to preserve the ecosystems and scenic beauty that have made the Outer Banks famous around the world.
Earth Fair OBX V will be an afternoon full of festivities for the entire family to enjoy. This event is free and open to the public.
Crystal Coast
Saturday, April 16, 10 a.m. – 2 p.m.
Crystal Coast Earth Day Festival
Join us at Fort Macon State Park for a day of fun and learning. Showcased at the celebration will be educational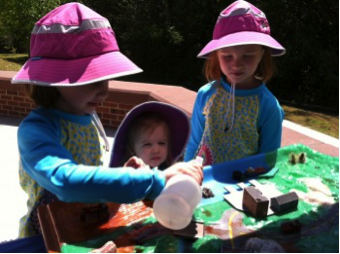 displays with free hands-on activities for children, an aquarium touch tank, and much more! This event is free and is located at the Park Visitor Center.
Saturday, April 23, 1:30 – 4 p.m.
Volunteer Marsh Planting
We will be planting marsh grasses to help restore salt marsh habitat at the Trinity Center with volunteers from the Pine Knoll Shores Aquarium. If interested in volunteering you can register here: https://reservations.ncaquariums.com/pineknollshores/Info.aspx?EventID=1015
Southeast Coast
Sunday, April 17 @ 10 a.m. – 4 p.m.
Family Science Day Festival
Visitors are invited to explore science, technology, engineering, art and math through exhibitors and presentations during the Family Science Day Festival at the North Carolina Aquarium at Fort Fisher. The aquarium will be filled with nonprofit and community organizations sharing hands-on activities and demonstrations. As visitors move through the aquarium, they will have an opportunity to interact with a variety of science and technology exhibits. Join us for this FREE event to see how science and technology can help us conserve our aquatic ecosystems.
Friday, April 22, 10 a.m. – 2 p.m.
Oak Island Earth Day Festival
Oak Island Parks & Recreation Department is sponsoring Earth Day events at Middleton Park. The event will feature hands-on environmental Earth friendly activities and displays for all ages. Some of the groups in attendance will be the North Carolina Aquarium at Fort Fisher outreach program, Beekeepers, Sea Biscuit Bird Rescue, Coastal Federation, and many more.
Saturday, April 23, 12 – 6 p.m.,
Wilmington Earth Day Festival
The annual Earth Day Festival at Hugh MacRae Park in Wilmington features a theme of Healthy Earth, Healthy People, and includes more than 50 environmental exhibits, drinks provided by Broomtail Craft Brewery and Noni Bacca; and food from La Bella Airosa and T'Geaux Boys food trucks. Live music provided by Brothers Egg (12 p.m.), D.H.I.M (2:15 p.m.), and the Folkstone Stringband (4 p.m.). Kid's Eco Zone features hands-on activities for kids of all ages. Mr. Mark's Music provides music for kids and leads the Nature Brigade Parade (1:45 p.m.). There will be free water on-site, so bring your reusable water bottle.

Saturday, April 23, 8 a.m. – 12 p.m.
Wilmington School Yard Rain Garden Stewardship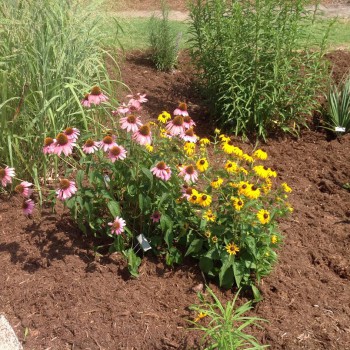 You can join staff and volunteers to help maintain rain gardens and stormwater wetlands at Bradley Creek Elementary School in Wilmington. Volunteers will remove invasive plants, pull weeds, prune trees, and spread mulch in the existing rain gardens and wetlands at the school. This project is part of the Hewletts and Bradley Creek Watershed Restoration Plan and Heal our Waterways program. The event is associated with Work on Wilmington.