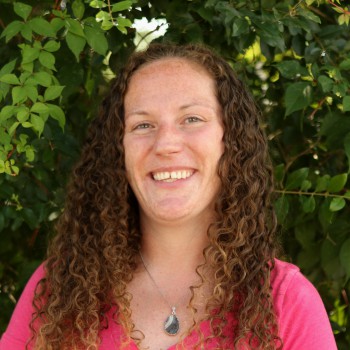 Tell us about yourself.
I recently graduated from Oregon State University with a Master's in Environmental Science and currently work in the Coastal Federation's central office. I traded in the N.Y. beaches of my childhood for those of North Carolina in my early 20s and lived on the N.C. coast for almost 10 years before moving out west to finish school.
Why do you love the coast?
I love the coast for so many reasons. I love the beach because it has always been a place where I can go to reflect on the events of my life, both good and bad. I love to watch the sunset over a marsh, to sit at the edge of a maritime forest and listen to the sound of the breeze rustling leaves, birds singing and the gentle sound of waves lapping at the marsh edge. There is a serenity on the coast that always feels like a refreshing welcome home.
What do you think is the most urgent issue facing the N.C. coast?
I am torn on this question. My first thought was to say offshore drilling, since I think the prospect of allowing drilling off the coast of North Carolina is certainly urgent and needs to be addressed. From seismic surveys to the chances of oil leaking and spilling, to the increase in large tankers driving through our coastal towns, I think offshore drilling is a terrible idea for our coast.
I also feel strongly about climate change, I have spent many years learning, talking and teaching about the dangers posed by sea level rise and the importance of climate readiness along our coast. This issue is very close to my heart and I think it is as urgent as a resolute opposition to drilling.
What led you to this career?
As a child, I always wanted to play outside. I wanted to get dirty, look under rocks, plant things, and watch things grow. I forged a connection with nature at a young age, and it held on. It became a force that pushed me through new adventures and toward exciting opportunities to broaden my horizons and increase my knowledge of natural processes and healthy ecosystems.
How do you stay connected to the coast and nature during the winter months?
I prefer chilly weather to the hot, humid summer months, so I spend a lot of time outdoors in the fall and winter. The winter is a great time to bundle up and hike some of our forested trails, or take an afternoon walk along the coast. Last winter I went sky diving over the Cape Fear River and gained a new appreciation of the river and the landscape of the coast. It was unbelievable!
Also, there are few things as beautiful as an untouched snowy beach or marsh, so in the event of a winter storm this year, I highly recommend stopping by a public access to take in the view. The snow looks so beautiful, yet so out of place covering some of our favorite summertime stomping grounds and vistas.