You Can Inspire a Brighter Future for Our Coast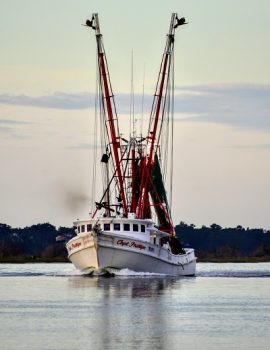 With your help, we can:
CONNECT our coastal communities,
CONSERVE our coastal resources and way of life, and
INSPIRE the next generation of coastal stewards 
Please join us in bringing this Center for Coastal Protection and Restoration to life.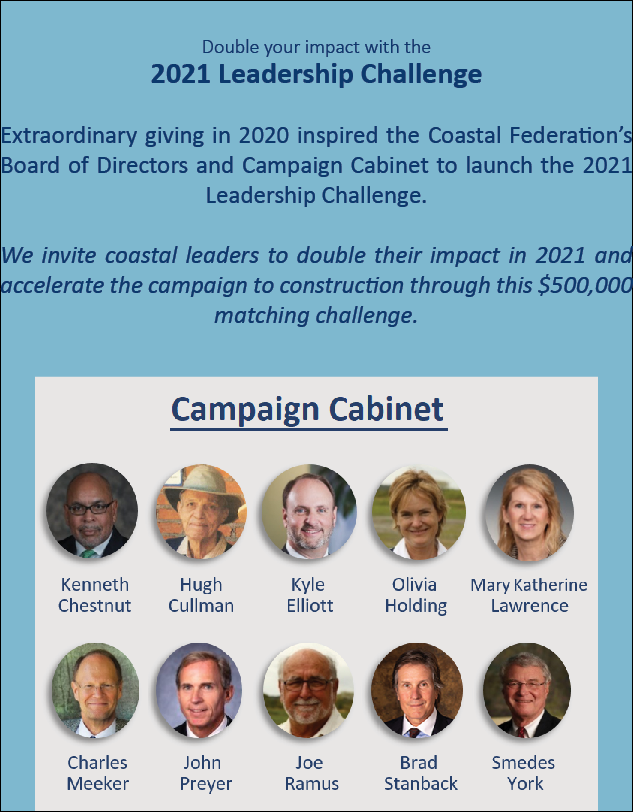 Customizable Leadership Opportunities
Leadership gifts of $25,000 or more will be prominently recognized on a permanent installation at the Center for Coastal Protection and Restoration.
Additionally, the federation will work with leadership donors to identify customizable recognition through the sponsorships of rooms, buildings and other features. View our Recognition Brochure for ideas and contact Sarah King at sarahk@nccoast.org or 252-393-8185 for more information.
Coming Soon: Memorial Forest
The Center for Coastal Protection and Restoration will offer a myriad of ways to connect with our coast, including inspiring grounds, bird watching tours, and nature trails. Over the coming years, the Coastal Federation will transform much of this land back to native forest and wetland habitats by thinning weak and storm-damaged trees, planting native tree species, and restoring oyster and wetland habitat in a living shoreline. In time, the grounds will include four distinct coastal habitats: coastal wetlands, maritime forest, hardwood forested wetlands, and pine forest.
Join us in celebrating the rich natural heritage of the coastal plain with our Memorial Forest. Honor a friend or loved one by sponsoring a young or mature tree. Once planted, your tree will be marked with a permanent marker honoring your friend or loved one with their name, a short message, and the name of the donor. We'll also send you a keepsake marker as a reminder of your special gift.
The Memorial Forest will open for donations in 2022.