Oyster Shell Recycling Program
Why Recycle Shells?
Oyster reefs are needed in our sounds.
Shells are used to build or restore oyster reefs.
Baby oysters attach to reefs and grow more oysters.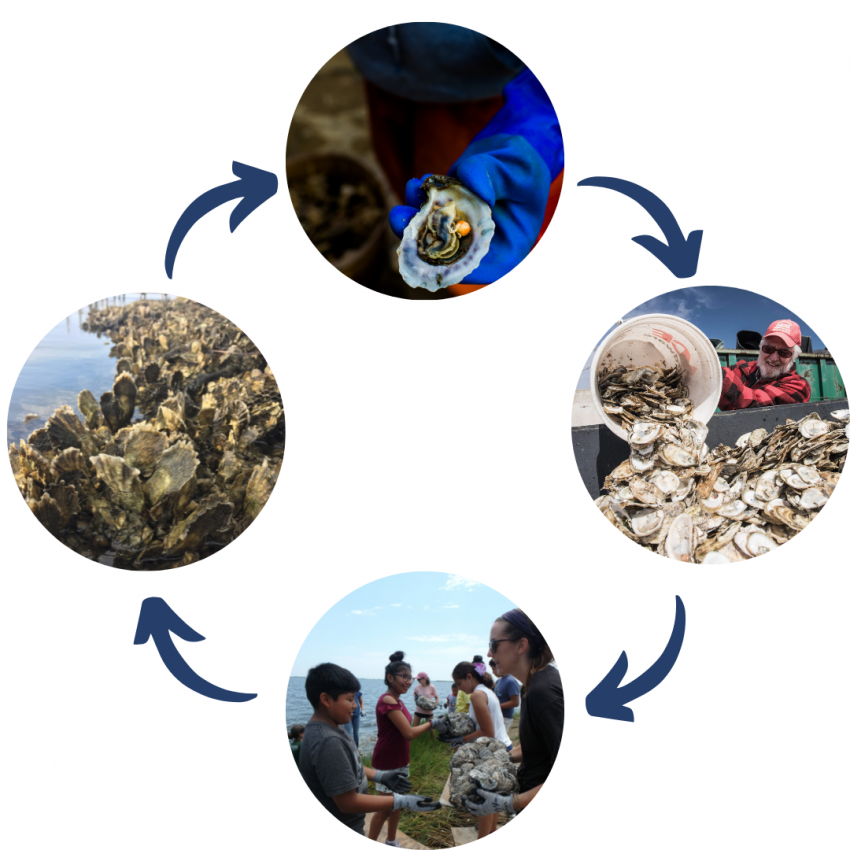 New and Restored Oyster Reefs:
Provide important habitat for fish, crabs, shrimp, and other seafood. 
Reduce sound side erosion. 
Clean our estuaries as more oysters filter the water. 
Oyster Shell Drop-Off Sites
Shell recycling drop-off sites are located at the Coastal Federation's three regional offices and in the following counties: Brunswick, Carteret, Craven, Dare, New Hanover, Onslow, Orange, Pamlico, and Pender. Explore the map below, or call us at (252)-393-8185 to find a shell recycling site near you.