Touch Tank Tuesday – Member | Donor Day!
July 19
@
9:00 am
–
12:00 pm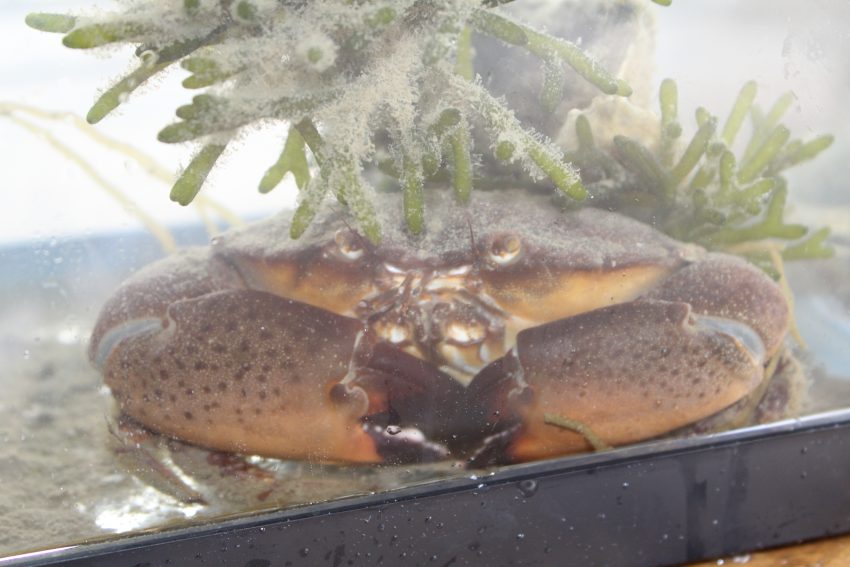 Members and donors are invited out to a special Touch Tank Tuesday this summer! Skip pre-registration and come at your convenience. All you need to do is show "Yes!" on your eligibility email.
Visit this claim form.
Complete the form with the same email address you usually use for Federation gifts.
Read your confirmation email. (Check spam or promotion folders.)
Show your "Yes!" email for your household at Touch Tank Tuesday check in on July 19.
You can join before July 19! Join or renew your membership by July 12 and complete the 4 steps above to get your "Yes!" email
We are back and better then ever as we have partnered with Ecological Marine Adventures to create a one of a kind experience. Not only will we have more diversity in coastal critters, but we will also be able to accommodate a more diverse audience as we will have Spanish speaking instructors helping to lead the program.
Each week a variety of coastal plants and animals are carefully collected for the Tuesday program and later released. From purple sea urchins and red and green algae to blue crabs and orange horse conchs, the rainbow of wildlife to view and hold varies each week. Touch tank guests can learn about the local critters and the coastal habitats where they can be found.
Interactive stations for guests to enjoy are also offered in addition to the touch tanks. Visitors will have the opportunity to look at organisms under a microscope, explore their creativity with fun crafts, coloring and board games related to our local aquatic ecosystems.
Touch Tank Tuesday is open to people of all ages; however, an adult should accompany children under the age of 15.
Please be aware that metered parking has been added to the Wrightsville Beach Historic Square. The first 2 hours of parking are free, but you will need to follow the instructions on the parking signs when you arrive. Additional parking is located at Wrightsville Beach Park located at 3 Bob Sawyer Dr, Wrightsville Beach, NC 28480.
Bring coastal education home by adopting a hermit crab or tide pool today!
The North Carolina Coastal Federation, Inc. does not discriminate on the basis of race, color, national origin, sex, age or disability in its programs or activities.