Southeast Coastal Ambassador Meeting: Emerging Contaminants
January 18
@
1:00 pm
–
2:30 pm
Do you want to know what's in your water? Do filters really help? How are we exposed to PFAS and other manmade chemicals?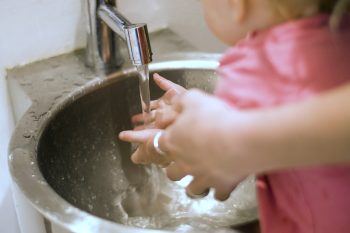 Join our Coastal Advocate & Regional Manager, Kerri Allen, to dig into the world of PFAS and emerging contaminants. Special guest Kenneth Waldroup, Executive Director of Cape Fear Public Utility Authority will present on CFPUA's new GAC filter and their work around emerging contaminants. After, we will discuss different sources of PFAS, how you can reduce your exposure, and learn about current and potential policy, regulatory and legislative needs and actions.
Whether you're an active volunteer or just interested in the topic at hand, you are invited to attend for our first Southeast Coastal Ambassador meeting of the year. The Southeast Coastal Ambassadors are a team of dedicated volunteers that help to engage and educate the public on the work of the Federation. You do not need to be an ambassador to attend, but if you are interested in officially joining the program, please email Bonnie Mitchell, coastal education coordinator, at bonniem@nccoast.org.
The North Carolina Coastal Federation, Inc. does not discriminate on the basis of race, color, national origin, sex, age or disability in its programs or activities.