Oyster Shell Bagging at Morris Landing
January 10, 2020
@
2:00 pm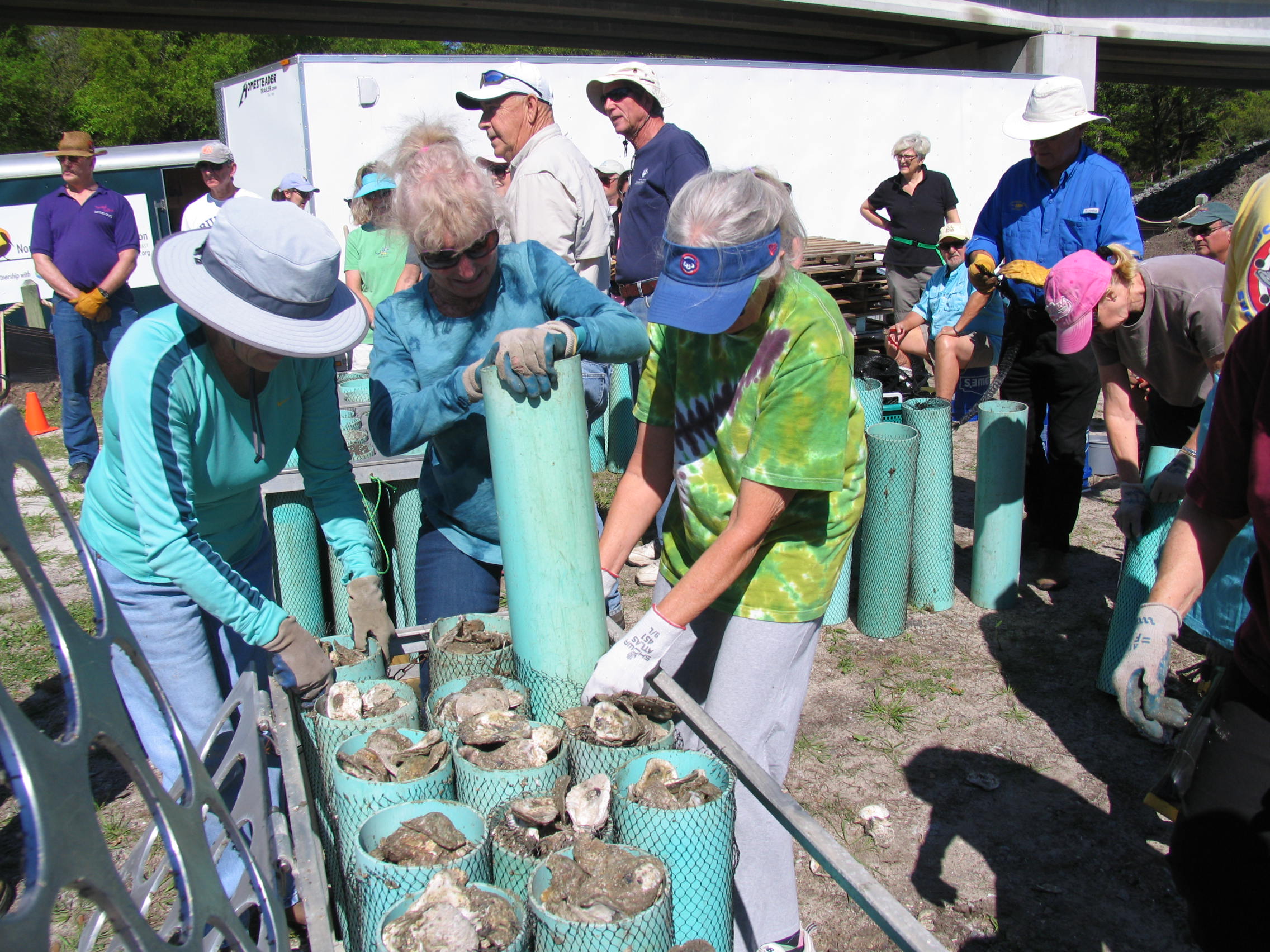 The North Carolina Coastal Federation invites community members and volunteers to help bag oyster shells at Morris Landing Clean Water Preserve. During the event, volunteers will be filling mesh bags with oyster shells that will be used to build a future living shoreline at the preserve. The bags will later be placed along the shoreline to protect it from erosion and create valuable habitat.
Volunteers are needed to cut, tie, lift and stack the shell bags. These events are suitable for adults, organized groups and supervised children over the age of 12.
There will be activities to accommodate a wide range of physical abilities. Snacks and a light lunch will be provided. No restrooms on site, but a port-a-potty will be available. Volunteers should dress in layers for the weather and in clothes that are comfortable but that can also get dirty. Volunteers should also wear closed-toe shoes or boots that fully cover their feet. All bagging tools and equipment will be provided.
These oyster shell bagging events support the federation's living shoreline projects. For more information on living shorelines, visit the Living Shorelines Academy. The Living Shorelines Academy is an online exchange of information that encourages the use of environmentally friendly living shoreline erosion control practices to protect valuable waterfront property.
Related Events
The North Carolina Coastal Federation, Inc. does not discriminate on the basis of race, color, national origin, sex, age or disability in its programs or activities.