Oyster Bagging at Morris Landing
February 14, 2020
@
2:00 pm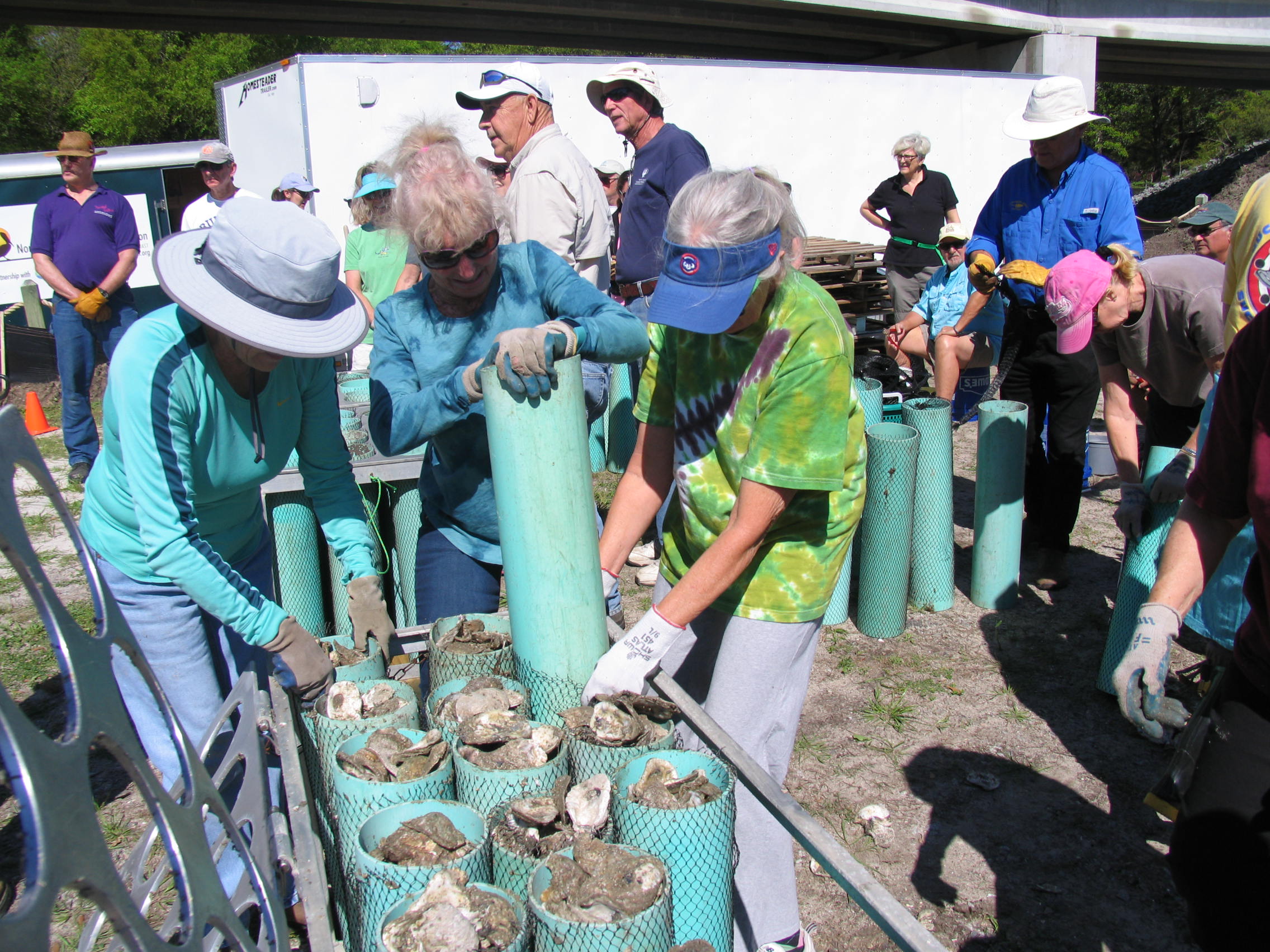 Celebrate Valentine's Day by restoring oysters, the food of lovers! Join staff, interns and volunteers as they bag oyster shells to be used in construction of a living shoreline at Morris Landing Clean Water Preserve.
Volunteers are needed to fill mesh bags with oyster shells and then cut, tie, lift and stack the shell bags. These events are suitable for adults, organized groups and supervised children over the age of 12.
There will be activities to accommodate a wide range of physical abilities and snacks and lunch are provided. Volunteers should dress in layers for the weather and in clothes that are comfortable but that can also get dirty. Volunteers should also wear closed-toe shoes or boots that fully cover their feet. All bagging tools and equipment will be provided.
These oyster shell bagging events support the federation's living shoreline projects, which protect our shores from erosion and create valuable habitat. For more information on living shorelines, visit the Living Shorelines Academy.
Related Events
The North Carolina Coastal Federation, Inc. does not discriminate on the basis of race, color, national origin, sex, age or disability in its programs or activities.