CANCELED: Ocean Friendly Establishments: Sound and Sea Cleanup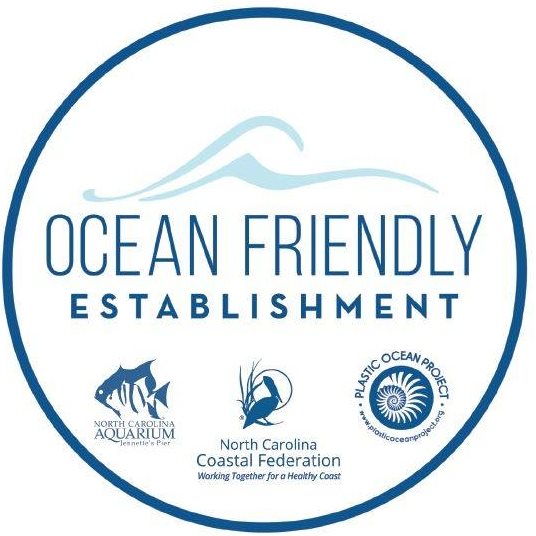 UPDATE: Due to concerns about the COVID-19 outbreak, and out of an abundance of caution, this event has been canceled.
Join the North Carolina Coastal Federation and the North Carolina Aquariums' Jennette's Pier on Saturday, March 14 from 10 a.m. to 1 p.m. to remove debris from either the sound side or the beach. This partnered cleanup is to raise awareness around our joint program, Ocean Friendly Establishments. This program supports businesses that are reducing single use plastic products in their business practices.
At this cleanup, we'll work together to collect data on the marine debris items found. If you'd like to attend the event at the Moor Shore Road location, meet us at the Kitty Hawk Town Hall. From there, we will carpool to our cleanup site. If you'd like to attend the event at the Jennette's Pier location, meet us on the south side of the pier in the parking lot. For both locations, we will meet at 10 a.m. Light snacks will be provided. We encourage you to bring a reusable water bottle. The event will end by 1 p.m. Thank you for your help in protecting our coast!
Related Events
The North Carolina Coastal Federation, Inc. does not discriminate on the basis of race, color, national origin, sex, age or disability in its programs or activities.