CANCELED: Morris Landing Living Shoreline Maintenance and Marine Debris Clean-Up
Recurring event
see all
August 3
@
1:00 pm
–
3:00 pm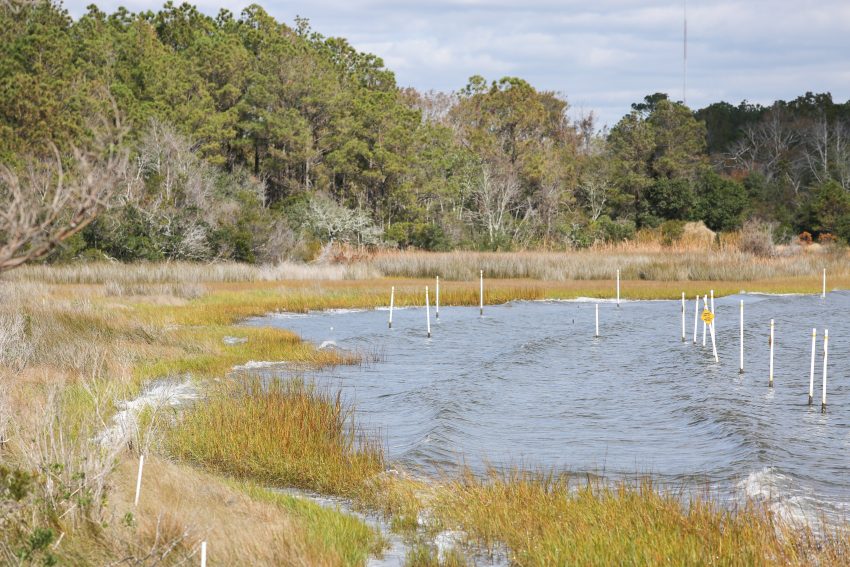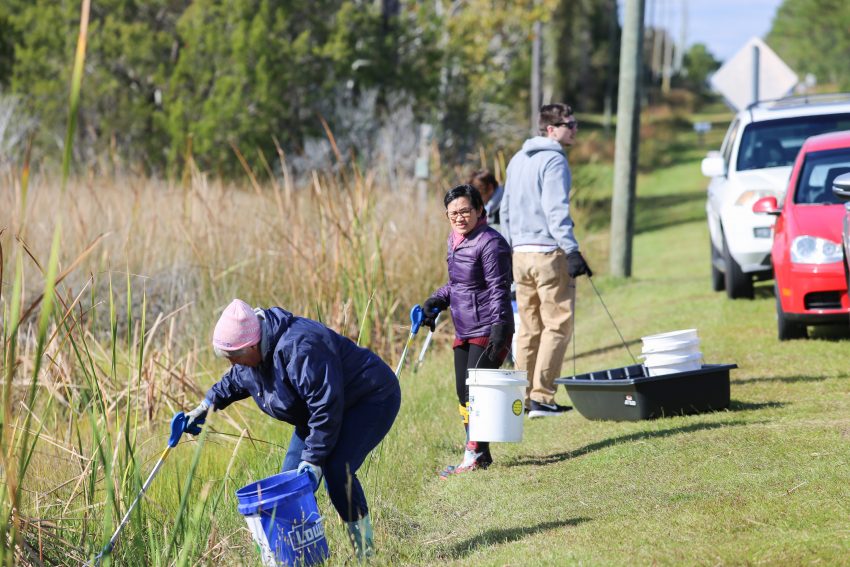 Due to predicted storms, this event has been canceled. If you would still like to volunteer, there will be another opportunity on August 20. You can register using the link, below, or through the calendar link. Thank you for your understanding!
Morris Landing Clean Water Preserve is located in the heart of the very productive shellfish growing areas of Stump Sound, and set the stage for oyster restoration and shellfish enhancement activities in our southeast region. Please join us in helping to preserve and restoring this area by maintaining the living shorelines and removing harmful marine debris.
Marine debris takes on many different forms – from bottle caps and balloons to hazardous lumber from storm damaged structures and lost fishing gear. Marine debris is not only unsightly, but it is also hazardous to fish, wildlife and humans. In addition to picking up trash, volunteers will also record data on the types and quantities of debris collected. This will help to identify the sources of debris and focus educational efforts
These oyster reefs and wetlands, along with other Estuarine habitats, provide critical fish nursery areas, buffers from storms and improve water quality. Our estuaries are also tremendous economic resources, providing jobs to coastal communities. Beyond these measurable benefits, estuaries are at the heart of so many of our coastal communities.
No special skills or knowledge are required. You will receive the basic training needed. Volunteers should bring a reusable water bottle, hat and sunglasses. Please dress for the weather in clothes that are comfortable and that you don't mind getting dirty. Gloves, boots, trash pickers and trash bags will all be provided. Children under the age of 18 must have a parent or legal guardian with them.
All project supplies and equipment as well as snacks, refreshments, and a light lunch will be provided. Restrooms and parking available on site.
Project made possible through support from our members, Duke Energy Foundation, National Fish and Wildlife Foundation, and North Carolina Land and Water Fund.
The North Carolina Coastal Federation, Inc. does not discriminate on the basis of race, color, national origin, sex, age or disability in its programs or activities.