Marsh Planting and Shell Pile Clean-Up at Morris Landing
May 19
@
9:00 am
–
11:00 am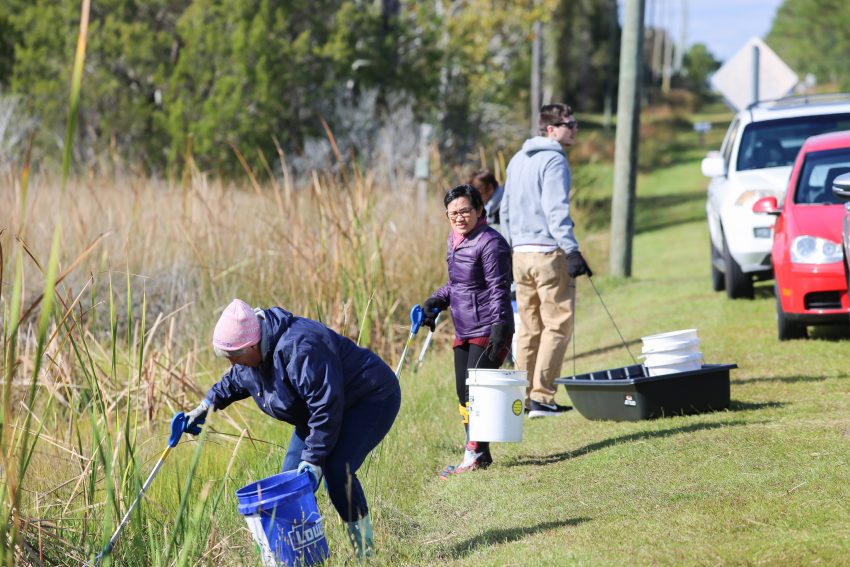 Join us in protecting our coastal wildlife and habitats by cleaning up marine debris from the oyster shell recycling pile and plant marsh grass along the shoreline at Morris Landing Clean Water Preserve, located in the heart of the very productive shellfish growing areas of Stump Sound.
After the curing process, the shells collected through our oyster shell recycling program go right back into our water to provide habitat for baby oysters known as baby spat. Unfortunately, trash is often thrown into these recycling dumpsters. We need your help removing trash from the shell pile so that it does not become harmful marine debris.
Volunteers will also plant plugs of salt marsh grass to supplement ongoing salt marsh and oyster habitat restoration efforts through the installation of living shorelines along Stump Sound. These oyster reefs and wetlands, along with other Estuarine habitats, provide critical fish nursery areas, buffers from storms and improve water quality. Our estuaries are also tremendous economic resources, providing jobs to coastal communities. Beyond these measurable benefits, estuaries are at the heart of so many of our coastal communities.
No special skills or knowledge are required. You will receive the basic training needed. Volunteers should bring a reusable water bottle, hat and sunglasses. Please dress for the weather in clothes that are comfortable and that you don't mind getting dirty. Close toed shoes required. Gloves, boots, trash pickers and trash bags will all be provided. Children under the age of 18 must have a parent or legal guardian with them.
All project supplies and equipment as well as snacks and refreshments will be provided. A portable toilet and parking available on site.
Project made possible through support from our members, National Fish and Wildlife Foundation, and North Carolina Land and Water Fund.
Registration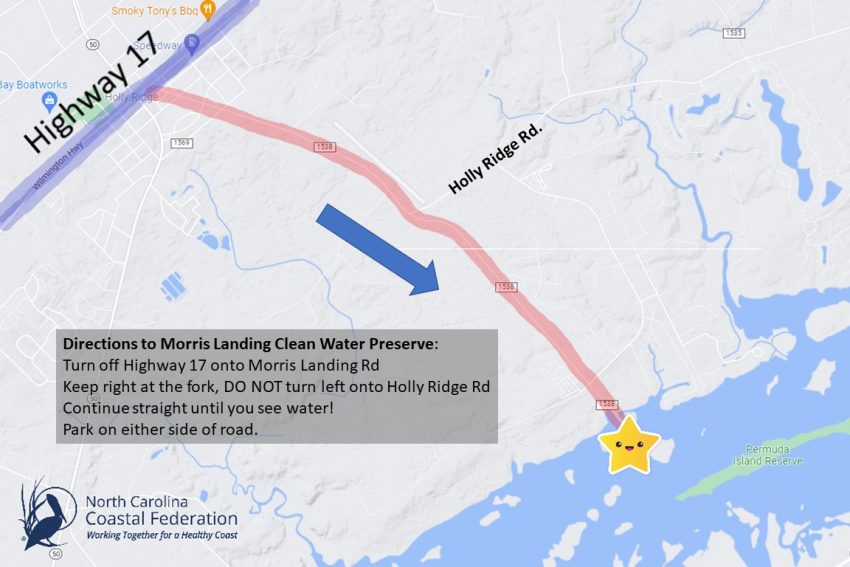 Related Events
The North Carolina Coastal Federation, Inc. does not discriminate on the basis of race, color, national origin, sex, age or disability in its programs or activities.