Marine Debris Cleanup at Morris Landing
January 24, 2020
@
3:00 pm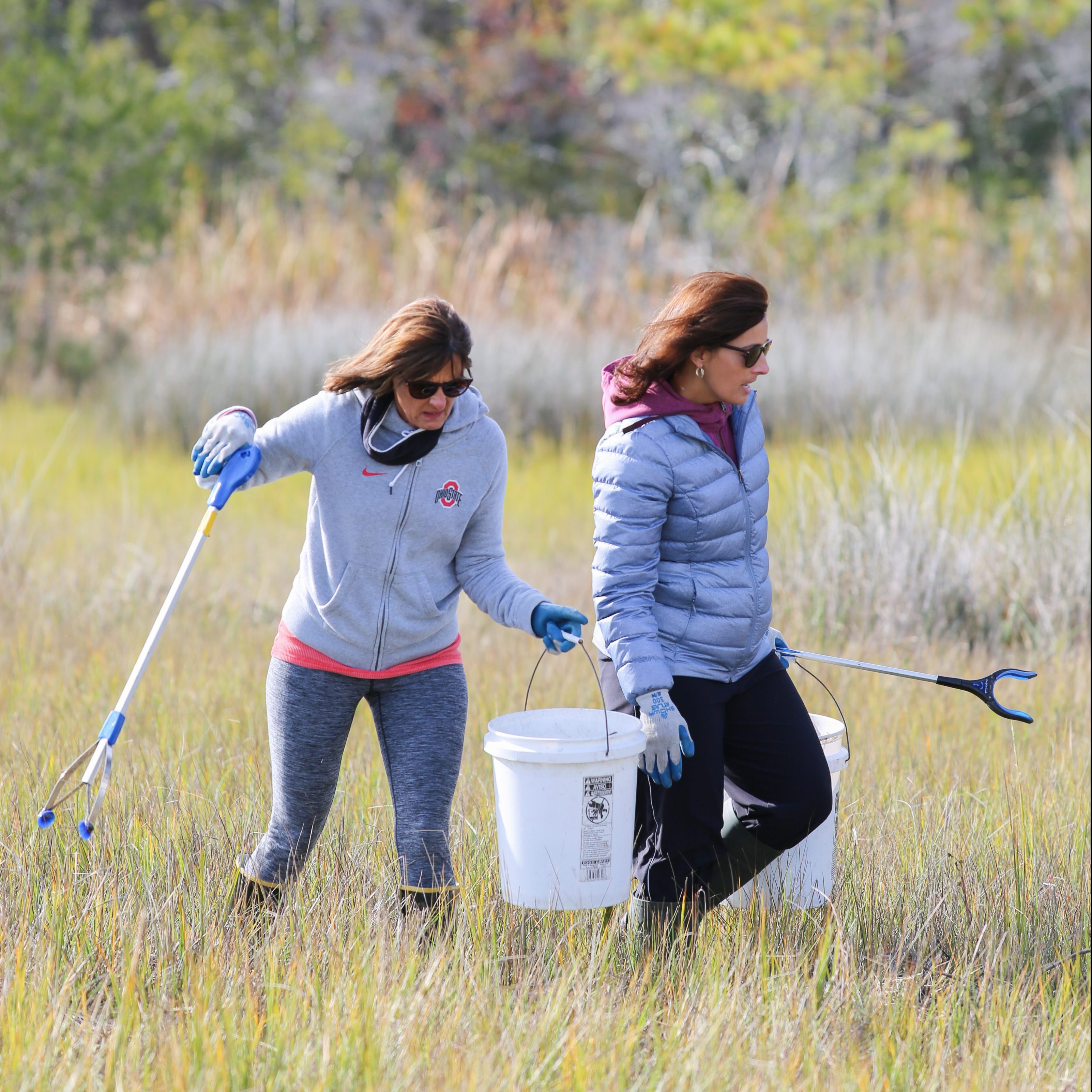 Join us in protecting our coastal wildlife and habitats by cleaning up marine debris along the shoreline at Morris Landing Clean Water Preserve, located in the heart of the very productive shellfish growing areas of Stump Sound.
One of the North Carolina Coastal Federation's primary initiatives is to reduce the amount of marine debris littering coastal marshes, islands and waterways. Marine debris takes on many different forms – from bottle caps and balloons to hazardous lumber from storm damaged structures and lost fishing gear. Marine debris is not only unsightly, but it is also hazardous to fish, wildlife and humans. That is why the federation will be conducting a marine debris clean-up on Jan. 24, from 1 – 3 p.m. In addition to picking up trash, volunteers will also record data on the types and quantities of debris collected. This will help to identify the sources of debris and focus on educational efforts.
Volunteers should bring a reusable water bottle, hat and sunglasses. Please dress for the weather in clothes that are comfortable and that you don't mind getting dirty. Gloves, boots, trash pickers and trash bags will all be provided. Children under the age of 18 must have a parent or legal guardian with them.
All project supplies and equipment, as well as snacks and refreshments, will be provided. There are no restrooms on site, but a porta-potty will be available.
Related Events
The North Carolina Coastal Federation, Inc. does not discriminate on the basis of race, color, national origin, sex, age or disability in its programs or activities.