Living Shoreline Maintenance and Clean-up at Carolina Beach
July 22
@
10:00 am
–
12:00 pm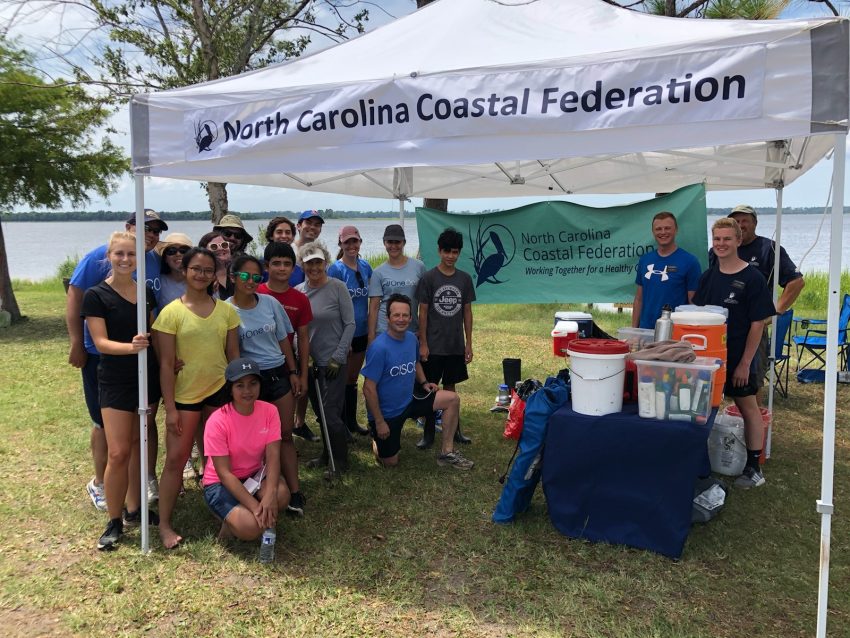 Volunteers joining us on Friday, July 22nd from 10 – 12 p.m. will  work alongside Federation staff and interns to maintain the living shorelines and cleanup marine debris. By maintaining the living shorelines at Carolina Beach State Park, volunteers will be working towards many of the Federation's goals including improving water quality, protecting  oyster populations, and restoring the natural and productive estuarine shoreline. Volunteers will also be working to remove harmful marine debris, another important goal of the Federation. Marine debris takes on many different forms – from bottle caps and balloons to lost fishing gear. Marine debris is not only unsightly, it is hazardous to fish, wildlife and humans. In addition to picking up trash, volunteers will also record data on the types and quantities of debris collected. This will help to identify the sources of debris and focus educational efforts.
No special skills or knowledge are required. You will receive the basic training needed. Volunteers should bring a reusable water bottle, hat and sunglasses. Closed-toe shoes required. Boots will be available if you do not have appropriate footwear. Please dress for the weather in clothes that are comfortable and that you don't mind getting wet and dirty. Gloves, boots, trash pickers and trash bags will all be provided as well as light refreshments. Children under the age of 18 must have a parent or legal guardian with them.
We will be meeting on the shoreline left of the Marina when you are facing the water. Please sign in at the registration table when you arrive. We will have our orientation around 10:10 a.m. Parking and restrooms available on site near the Marina.
This project was made possible by support from National Fish and Wildlife Foundation, NOAA Marine Debris, and through state appropriated funding from NC's Department of Environmental Quality,
The North Carolina Coastal Federation, Inc. does not discriminate on the basis of race, color, national origin, sex, age or disability in its programs or activities.