Sound Economic Development: Creating a Rising Economic Tide for the N.C. Coast
March 22, 2017 @ 9:30 am

-

March 23, 2017 @ 4:00 pm
Investments in coastal habitat preservation, restoration and shellfish aquaculture can help increase and protect the long-term economic prosperity of North Carolina's coastal communities. This will be the topic of a professional, two-day summit organized by the North Carolina Coastal Federation March 22 and 23 in Raleigh, N.C.
Titled Sound Economic Development: Creating a Rising Economic Tide for the North Carolina Coast, the summit will convene elected and appointed officials, academia, businesses, economic developers and other stakeholders to discuss and learn about opportunities for oyster and coastal environmental restoration as an economic development strategy for North Carolina. The recently-developed Strategic Plan for Creating a Robust Coastal Economy with Coastal Restoration will be presented at the event. This plan outlines an economic development strategy for the coast that:
1) Builds upon and enhances the state's coastal environmental assets,
2) Provides sustainable and improved economic opportunities and quality of life, and
3) Ensures the sustainability of our coastal ecosystems, economies and communities.
The Legislative Oyster Reception, featuring locally grown oysters, five restaurants from across the state preparing signature dishes and professional exhibits for lawmakers and summit participants, will be held on Wednesday, March 22, as part of the event. The reception is at Market Hall (215 Wolfe St, Raleigh, NC 27601).
Parking information for the Legislative Oyster Reception:
There is street level parking in City Market (location of Market Hall), as well as public parking decks located within one city block of Market Hall:
     – Person Street Parking Lot: Located on Person Street directly behind City Market shops
     – Wilmington Street Station Parking Garage: 117 South Wilmington Street
     – Alexander Square: 120 South Wilmington Street
The summit will now be held in the North Carolina Museum of Natural Sciences, Nature Research Center Bill G. Ross Jr. Environmental Conference Center located on the 4th floor at 121 West Jones Street. Parking is available along Jones and Edenton Streets and in the Green Square Parking deck behind the Nature Research Center, with entrances on Edenton and McDowell streets. Additional information and parking maps may be found here and here.
Registration is $99 and includes the two-day summit and reception. Registration for only the March 22 Legislative Oyster Reception is $50.
Hotel Room Block Information
Note: Reservation blocks will be held until Feb. 22
Holiday Inn Raleigh Downtown Capital
Call for hotel reservations. 919-832-0501

Group name: NC Coastal Federation Economic Development Summit
Room block: NC Coastal Federation Room Block
Check-in: 22-MAR-2017
Check-out: 23-MAR-2017
Hotel name: Holiday Inn
Hotel address: 320 Hillsborough Street
Raleigh, North Carolina 27603
Phone: 919-832-0501
We would like to thank the following for their support and sponsorship of this summit: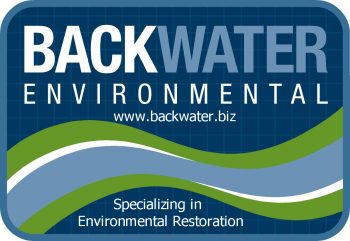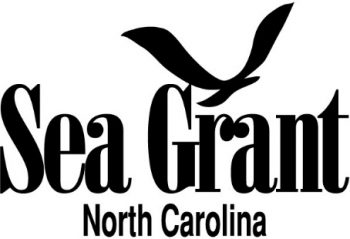 Financial support for development of the Oyster Restoration and Protection Plan for the North Carolina Coast and its promotion at the summit was made possible by the NCSU Kenan Institute for Engineering, Technology & Science; the Campbell Foundation and the Z. Smith Reynolds Foundation.
Related Events
The North Carolina Coastal Federation, Inc. does not discriminate on the basis of race, color, national origin, sex, age or disability in its programs or activities.