Earthwise Garden Workday
June 19
@
5:30 pm
–
6:30 pm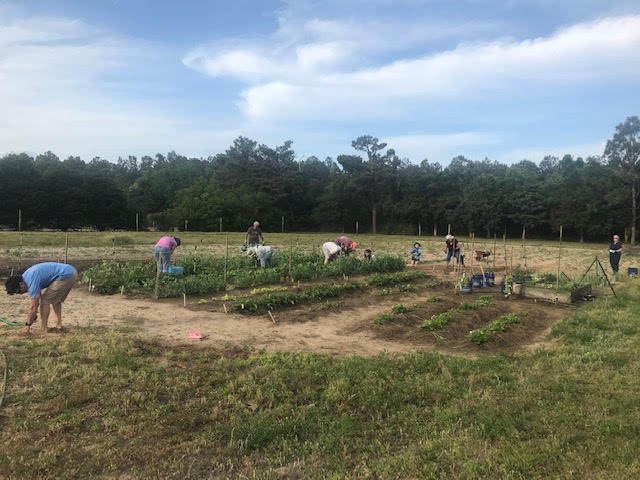 The North Carolina Coastal Federation hosts garden workdays at 5:30 p.m. every Monday and Thursday evening at EarthWise Farm in Ocean. The farm is located next to Bogue Sound in Carteret County. People of all ages join us at our weekly farm workdays to work the soil, plant and weed. We harvest a wide variety of vegetables and melons, including squash, okra, tomatoes, cabbages, potatoes and peppers. The harvest is divided among the group.
EarthWise Farm is only open to members of the federation. For more information about memberships or to join, visit this page. To learn more about participating in garden workdays, contact Roger Mays at rmays52@yahoo.com.
The North Carolina Coastal Federation, Inc. does not discriminate on the basis of race, color, national origin, sex, age or disability in its programs or activities.