CANCELED: Day at the Docks in Hatteras Village
September 14 @ 10:00 am

-

4:00 pm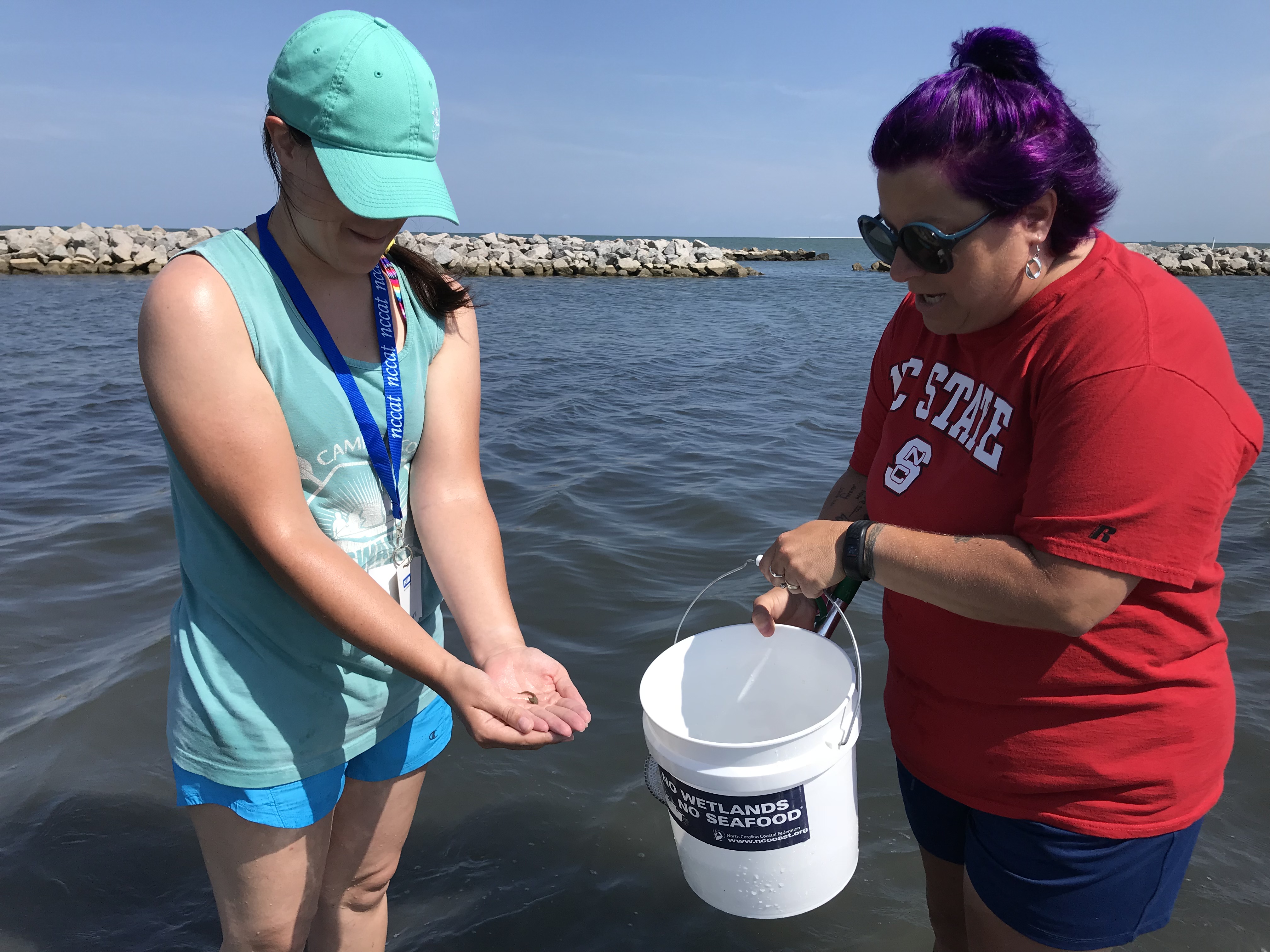 Due to Hurricane Dorian, Day at the Docks has been canceled. Please email Sara Hallas at sarajh@nccoast.org if you are interested in a possible volunteer storm cleanup event. 
Day at the Docks is a daylong event that was started to celebrate the Spirit of Hatteras and serves as a confirmation of the strength of community, heritage and living traditions of working watermen.
This fun-filled community day will be packed with things for the whole family to enjoy. Some of the day's events include a fishing contest, mullet toss, survival suit race and cooking demonstrations. There will be an education tent that features a variety of organizations that support the coast through advocacy and education, including the North Carolina Coastal Federation.
In celebration of National Estuaries Week, the federation will lead special field programs during the event. Join us for an exploration of the living shoreline at Durant's Point.  Participants will meet at the docks to embark on a short boat ride across the canal and land along a fragile piece of the barrier island, where federation and other partners have worked hard to restore native wetland vegetation. This project area is defined as a living shoreline that helps control erosion while creating estuarine habitat. Check in at the booth in the education tent for available times.
Come explore with us for a better understanding of how this shoreline functions and why it is important for Hatteras Village. We'll take a closer look to identify some of the native grasses that are vital for the health of this habitat and pull a seine net through the water to see which animals are lucky enough to call this habitat home. This will be an excellent way to celebrate the coast during National Estuaries Week.
The shoreline tours are free, no registration required; the trips will run first come, first serve.
Related Events
The North Carolina Coastal Federation, Inc. does not discriminate on the basis of race, color, national origin, sex, age or disability in its programs or activities.