Coastal Cleanup Kickoff at Morris Landing
January 14, 2017 @ 9:00 am

-

1:00 pm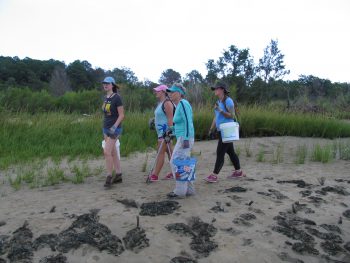 Join the North Carolina Coastal Federation, the North Carolina Coastal Reserve and Keep Onslow Beautiful on Saturday, Jan. 14 from 9 a.m. to 1 p.m. at Morris Landing Clean Water Preserve for a shoreline clean up to kick off the federation's 2017 marine debris removal efforts.
Volunteers with kayaks and paddleboards are also welcome to launch from Morris Landing and paddle to the Permuda Island Reserve, located across the Intracoastal Waterway from the Morris Landing site, to remove debris.
This event is part of a statewide kickoff for the federation's Lost Fishing Gear Recovery Project. Since 2014, the federation has received funding from the National Oceanic and Atmospheric Administration Marine Debris Program to hire commercial fishermen to recover lost crab pots from North Carolina's internal coastal waters. In 2016, the North Carolina General Assembly appropriated additional money to this project, to facilitate a statewide expansion and hire greater numbers of commercial fishermen starting in January 2017.
The federation will also unveil a plaque to honor the memory of Lena Ritter, who was instrumental in the fight to keep Stump Sound clean and healthy. Through her tireless efforts, the federation was able to purchase and protect Morris Landing for future generations. Ritter was one of the federation's first board members and volunteered at Morris Landing on many occasions. We will honor her memory while we clean up "her" sound and waterways.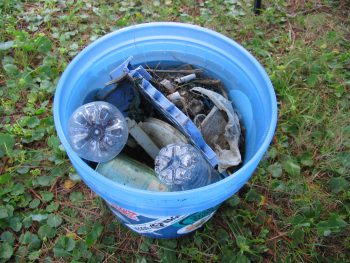 This entire event will take place outdoors, so dress accordingly. Sturdy shoes for walking in wet areas are also recommended especially boots and/or waders. We will have some available for use. Trash bags, gloves and other clean up materials will be provided.  This event may not be ideal for young children. Anyone under 16 must be accompanied by an adult. Refreshments will also be provided for all volunteers.
For more information on the progress of this project over the past three years visit www.nccoast.org/crabpotproject.
Related Events
The North Carolina Coastal Federation, Inc. does not discriminate on the basis of race, color, national origin, sex, age or disability in its programs or activities.