Coastal Ambassador Training: Advocates in Action
February 27, 2020
@
8:00 pm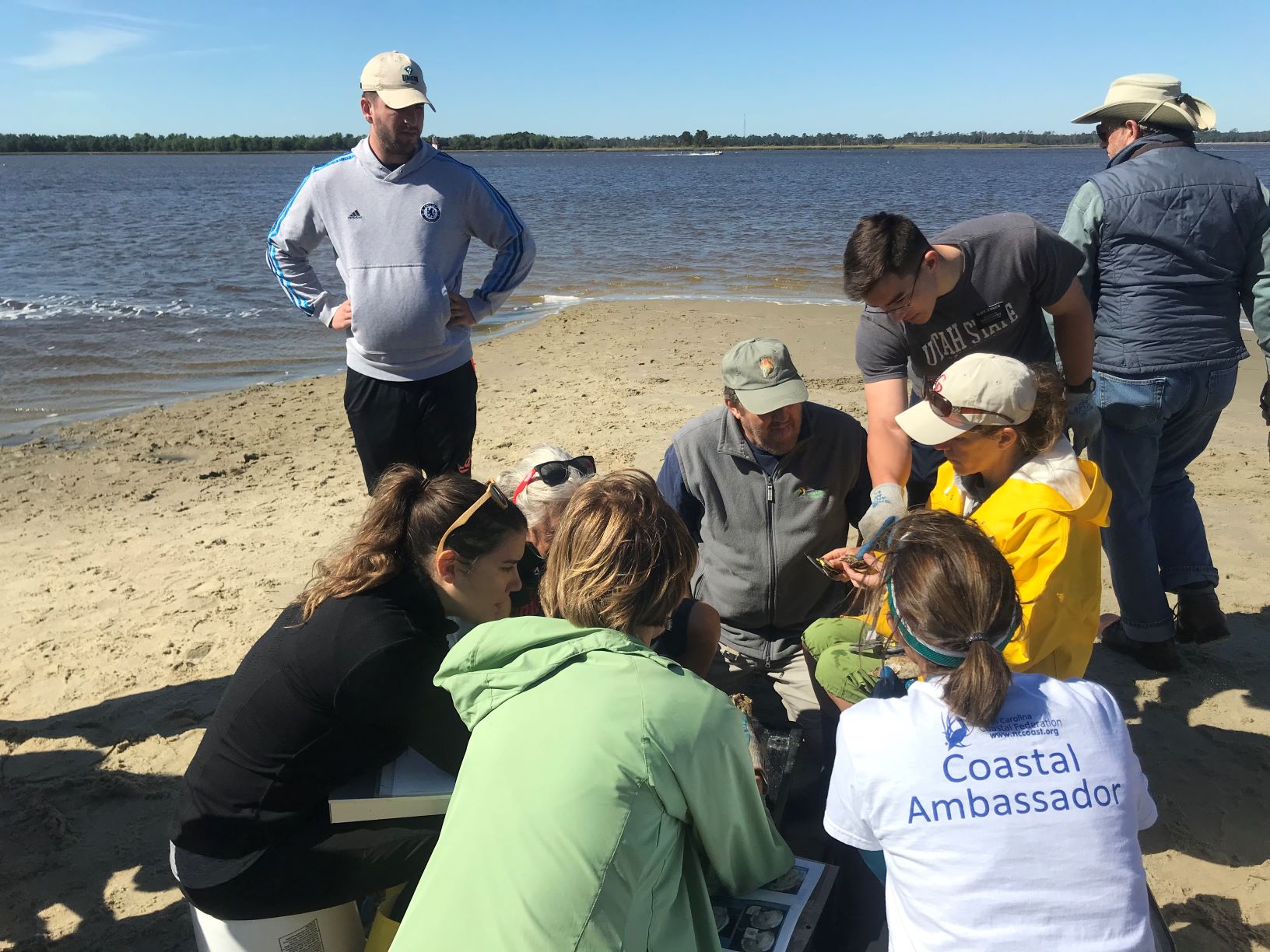 Interested in becoming an advocate for the coast? Consider joining our coastal ambassador program! You can learn more at our orientation session on Thursday, Feb. 27 at our office and education center located in Wrightsville Beach. The evening will begin with an orientation session from 5:30 to 6:30 p.m., which will be followed by the Coastal Ambassador training at 6:30 and estimated to last until 8.
The federation builds public and political support for compatible land and water uses that protect coastal water quality, critical habitat and public access. We seek laws, appropriations, policies and permit decisions that are in the best interest of the North Carolina coast and the communities that depend on it. This month our new and returning volunteers along with coastal ambassadors will hear from our coastal advocate, Kerri Allen, on the different issues plaguing our coast and what we can do to help.
The Southeast Coastal Ambassadors are a special group of volunteers that serve as representatives of the federation. The program is designed to be fun and interactive, allowing volunteers to socialize with one another while learning more about the work of the federation and our coastal environment. To become a Southeast Coastal Ambassador, volunteers must have attended at least three Coastal Ambassador trainings and participated in a minimum of three federation volunteer events per year. Every training session is unique, so there is always plenty to learn each month – even for those familiar with the program.
Aspiring Coastal Ambassador are also required to attend at least one orientation training session, which are held at 5:30 p.m. before the evening program meetings. If you have attended an orientation before, you do not have to come again and may choose to just attend the training at 6:30. This program is for people 16 years or older.
For more information about Volunteering or the Southeast Coastal Ambassador Training program please contact Bonnie Mitchell, our coastal education coordinator for the southeast.
Related Events
The North Carolina Coastal Federation, Inc. does not discriminate on the basis of race, color, national origin, sex, age or disability in its programs or activities.